This 'Run BTS' Episode Proves Just How Creative V Is
He's a singer, dancer, and songwriter. Turns out, for one 'RUN BTS' episode, V is also an expert at 'red light, green light.' Here's what we know about this BTS member.
V, also known by his real name Kim Taehyung, is a singer and dancer, but he's also known for his creativity. For one RUN BTS challenge, this idol had a chance to showcase his unique thinking, primarily in the form of the game "red light, green light."
Here's what we know about this BTS member.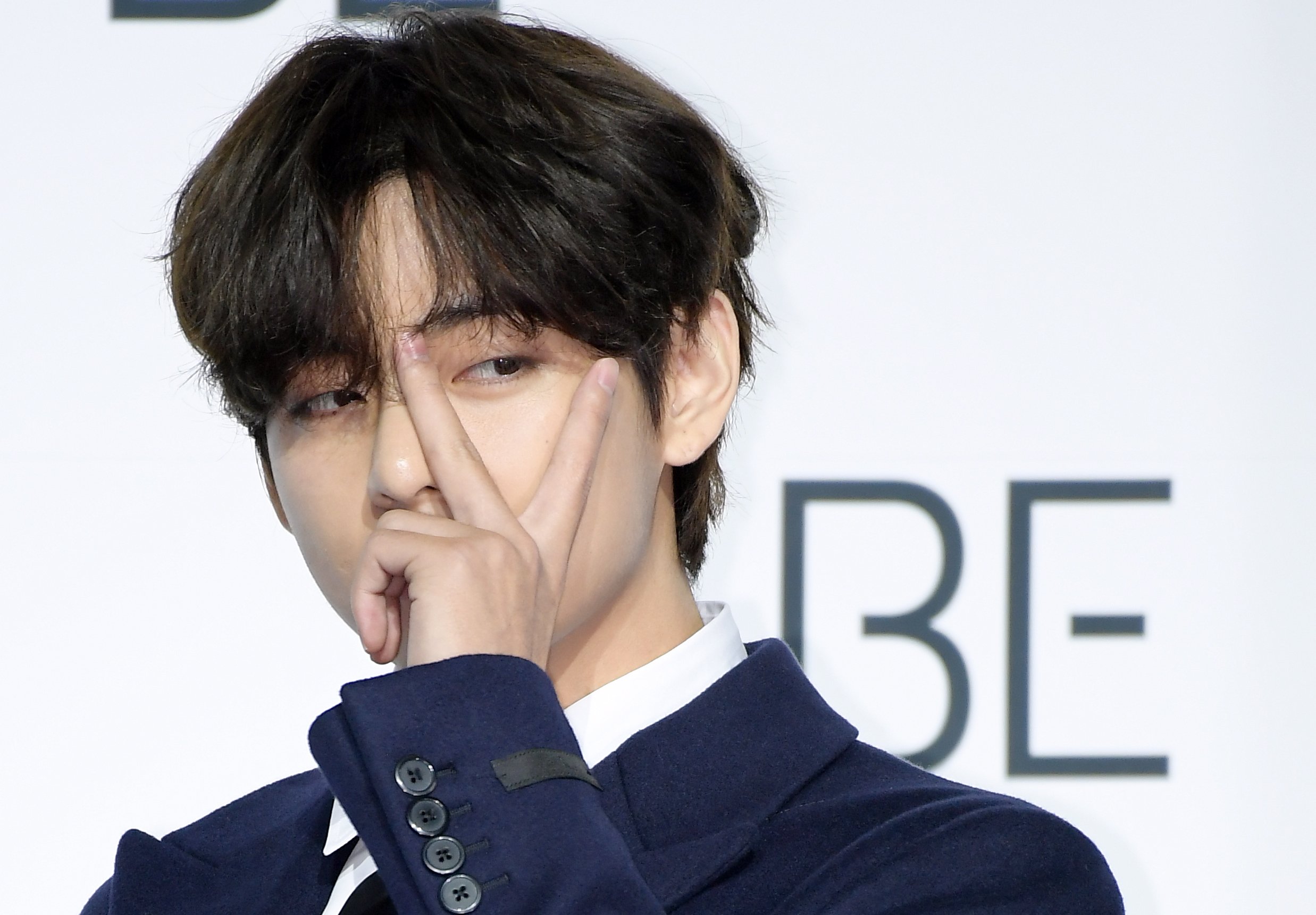 BTS, including V, does different challenges for 'RUN BTS'
RM, Jin, Suga, J-Hope, Jimin, V, and Jungkook are talented singers and dancers. With the series RUN BTS, though, these performers have a chance to show off their other talents.
On this web show, the members competed in a variety of challenges, from playing tennis to cooking to doing voiceovers for Disney animated movies. In true RUN BTS fashion, Episode 128 featured most of the members, as Suga was still recovering from his shoulder surgery at the time.
This episode was full of indoor challenges, perfect for fans who are "social distancing' during this time. That included an egg smashing game and a kazoo performance from each of the members. 
The BTS members played 'red light, green light' for 'RUN BTS'
Additionally, the members played a version of "red light, green light" while seated on cushions. Whoever grabbed the picture of Suga without being seen, won. While most of the members scooted forward on their cushions, it was V's idea to start going backward. 
He jolted forward faster than the other members. When Jin was "it," he noticed V moving quickly and got close to his face. As a result, V kissed Jin. It made him out because he moved his lips, but it definitely got the other members laughing. 
For one of the final rounds, instead of sitting on the cushion upright, V laid on his back, moving even faster than before. V snatched the picture of Suga, with the remaining members bursting out laughing.
V wrote music for BTS' album, 'Be (Deluxe Edition)'
This singer's creativity comes in handy when it comes to songwriting, especially for those off of Be (Deluxe Edition.) That includes "Blue & Grey," which the group performed for the first time during their MTV Unplugged segment. 
"I tried to express my inner sadness and uncertainty, so I translated the feeling of burning out as 'blue' and the sadness of not being able to see ARMY as 'grey,' V said, according to a translation on the video. The melody of the song is simple so I paid closer attention to delivering emotions through the lyrics."
The "Life Goes On" music video by BTS is now available for streaming on YouTube. The K-pop group's deluxe album, titled Be, is available on Spotify, Apple Music, and most major streaming platforms.