RuPaul Spends $10,000 on Gowns for 'Drag Race' — Many Contestants Don't Have that Luxury
This queen turns looks during almost every episode of RuPaul's Drag Race — and we're not just talking about Michelle Visage. During one interview RuPaul shared just how much she's willing to spend on gowns for this reality competition series. Learn more about this drag performer and Emmy award-winning host, here.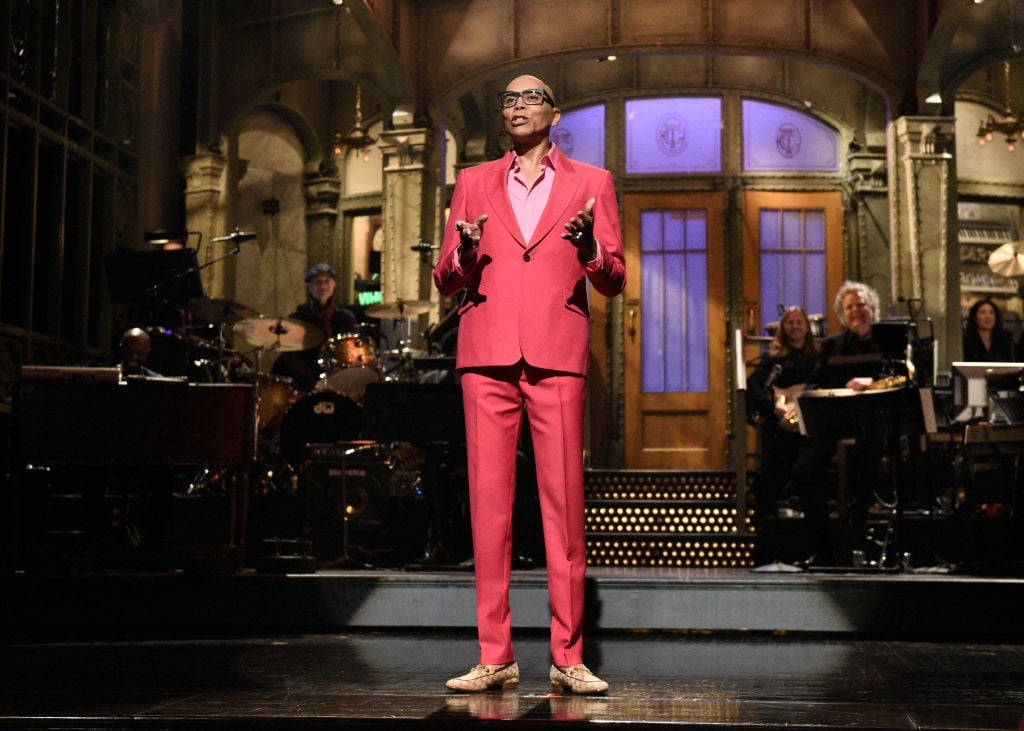 RuPaul is the host of her reality competition series
Thanks to RuPaul's reality competition series, fans of drag get to see which performers have the most charisma, uniqueness, nerve, and talent. Fashion is a large part of this series, as the queens are often asked to bring it to the runway, sporting looks for categories like "the color purple" and "stars and stripes forever."
Throughout these 12 seasons, RuPaul turns a few different looks, both in men's suits in the Werk Room and fine gowns on the mainstage and at the finales. (Not at the virtual season 12 finale, of course.)
RuPaul reportedly spent $10,000 on gowns for 'Drag Race'
When the lights dim and the spotlight finds its way to the mainstage, RuPaul often struts across the stage sporting different custom gowns. Each of these looks reportedly cost a pretty penny. With so many episodes per season, (not to mention the spinoffs like Drag Race UK and Secret Celebrity Drag Race) the costs of fashion add up quickly. 
"Oh, I don't know. I've lost count. Our show has been on the air for 10 years, and there are—I don't know—14 gowns per season? So… [a lot,]" RuPaul said during an interview with Money, after explaining that she's willing to spend $10,000 on a gown. 
That is a pretty large chunk of how much RuPaul makes per episode for the series. In 2013, TV Guide reported that RuPaul earned $50,000 per episode of Drag Race. That rate has presumably increased as the seasons went on — the host appeared in 12 seasons of this Emmy-award winning show.
Some contestants explained the difficulties of getting looks together for 'RuPaul's Drag Race'
For contestants just starting out on this series, however, turning iconic looks comes at a price. Oftentimes, the local queens don't have the money or resources to create their best looks for the runway (and the mini-challenges and the maxi challenges.)
During season 8, Chi Chi DeVanye used duct tape as jewelry. For one design challenge during season 12, Rock M. Sakura explained how she constructed a look by using tape to make a body cast. These queens also only have a few weeks to get their drag together before heading into the bubblegum pink walls of the Werk Room.
"I used a lot of paper and popsicle sticks," Chi Chi DeVayne said during an interview with Vulture when asked for advice for queens on a budget. "Tear up some videotapes and take the tape out. Just look around the house and see, 'Oh, I have ten of those. I can use that for a costume.' You have to be smart when you don't have the resources. Get artsy and craftsy."