RuPaul Admits the Most Surprising Thing He's Ever Done to Make Money
RuPaul is the most famous drag queen in the world. He originally made a name for himself in the New York nightlife scene. However, RuPaul fans continue to learn new things about the man behind the big wigs and gorgeous garments. He recently admitted to Ellen DeGeneres the most surprising thing that he's ever done to make money.
'RuPaul's Drag Race' is a phenomenon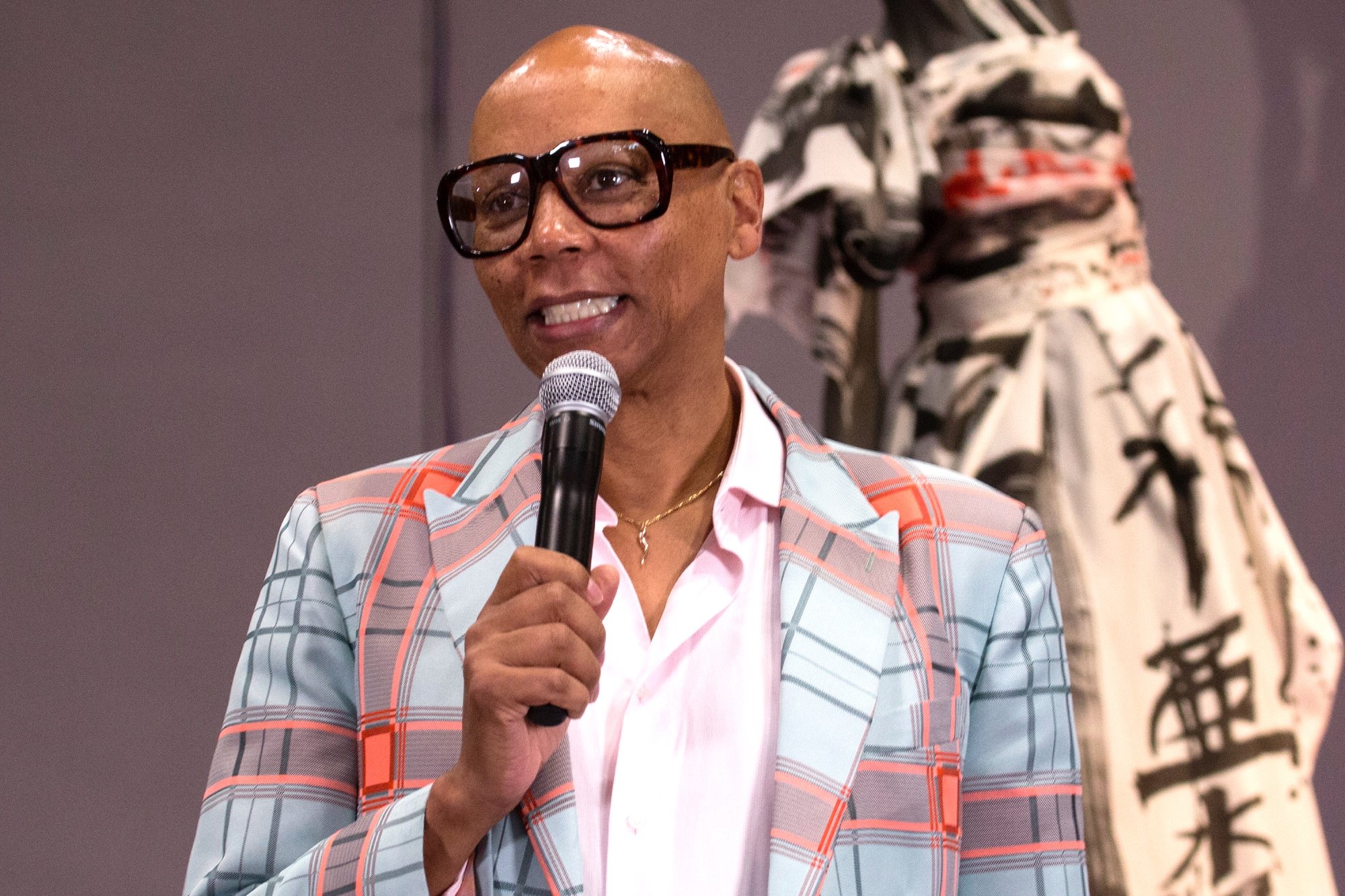 RuPaul truly hit the mainstream with the hit reality competition television show RuPaul's Drag Race. It started on Logo TV and then moved onto VH1 starting with season 9. The show is popular for its fashion, intense drama, and exciting challenges. Drag queens are given a platform to show their creativity, uniqueness, nerve, and talent.
RuPaul's Drag Race truly turned into a franchise with other iterations around the world. RuPaul's Drag Race UK, Drag Race Canada, and Drag Race Italia are only a few of the prime examples. Social media erupts around the shows' most popular queens. As a result, his empire only continues to expand.
RuPaul admits the most surprising thing he's ever done to make money
The Ellen Show brought RuPaul on as a guest to participate in the "Burning Questions" segment. DeGeneres asked him a variety of personal questions that range from the past to the present and the future. The talk show host asked RuPaul what the most surprising thing he's ever done to make money. However, he has to answer in regards to before he was famous.
"I used to sell dime bags," RuPaul said. "Little bags that have dimes in them. You know, it's helpful. Because a lot of times, people are driving cars and they want to park a car, they don't have dimes. You need dimes to put in the meter. So, I would tell them to."
RuPaul has proven himself a phenomenal salesman, so it isn't too surprising that he sold a product before. He successfully sold the drag art form to mainstream audiences around the world. The drag queen host opened many eyes to drag queens, their art, stories, and touched many lives in the process.
'Drag Race' Season 14 is here
RuPaul's Drag Race Season 14 is finally here. Season 13 winner Symone's reign is soon coming to an end. As a result, another talented drag queen will follow in her footsteps and take the title of America's Next Drag Superstar. The season 14 promo highlighted bright colors with a gaming and candy-filled aesthetic.
The upcoming season is making a lot of noise for including drag queen Maddy Morphosis. She marks the show's first-ever straight, cisgender male contestant in the show's history. As a result, there's an abundance of controversy over whether or not straight, cisgender artists should have a platform on the show.
However, the show's fans can celebrate the diversity of two openly transgender female contestants on the show. Kerri Colby and Kornbread "The Snack" Jeté are delivering the representation that fans desired for many years.
RuPaul's Drag Race Season 14 premieres on VH1 on Jan. 7.