'RuPaul's Drag Race': Some Fans 'Call Her Mother,' but Is RuPaul a Drag Mother?
She has a song called 'Call Me Mother,' but is RuPaul anyone's drag mother? Here's what we know about the host of the reality series, 'RuPaul's Drag Race.'
She's not a drag queen, honey. She's the queen of drag. This performer is one of the world's most famous performers, creating the entire Drag Race franchise and giving a platform for other drag queens. 
The RuPaul's Drag Race family may include over 100 performers, but is RuPaul a drag mother? Here's what we know about this Emmy Award-winning host.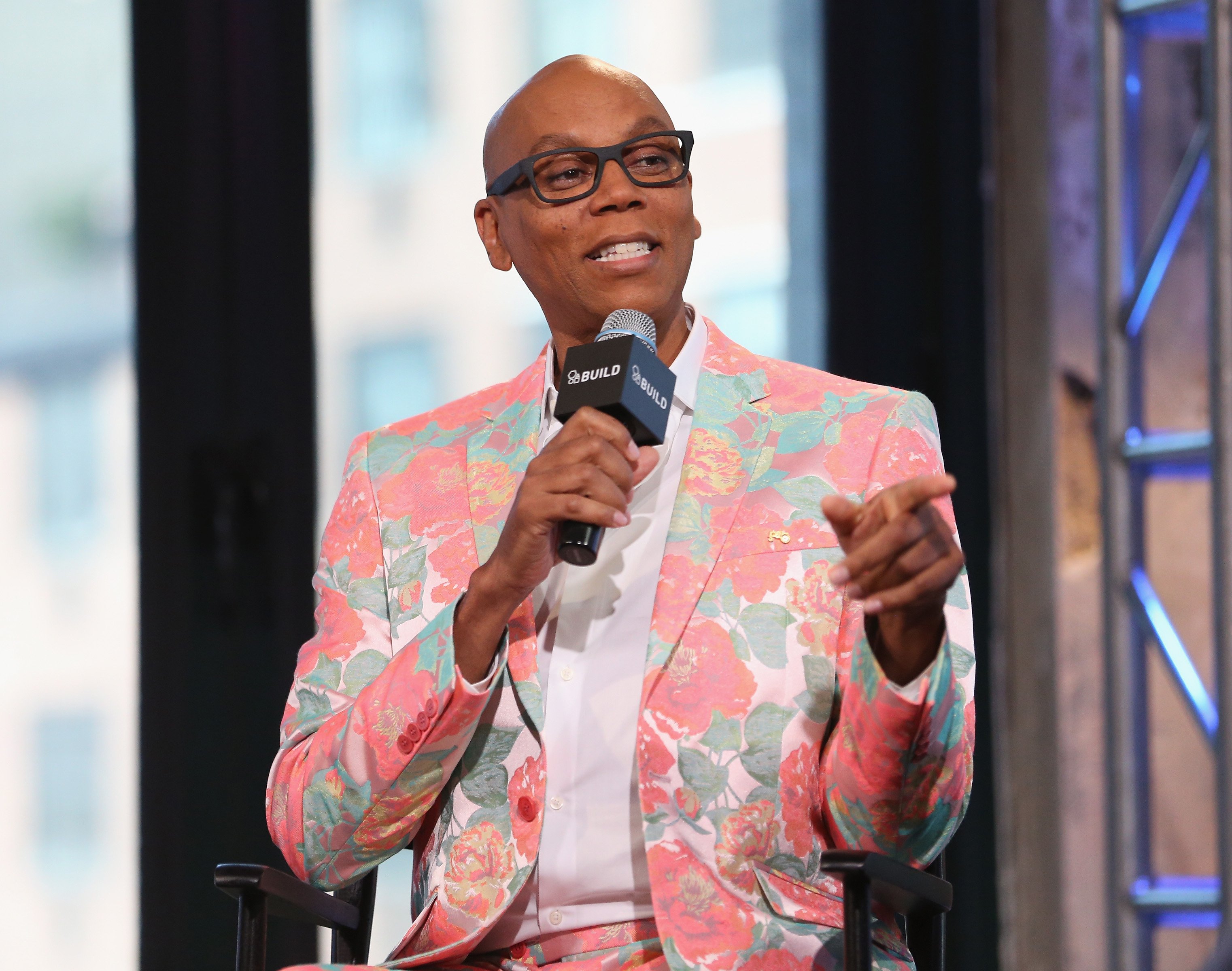 RuPaul is the host of 'RuPaul's Drag Race'
She's the queen of drag, a singer, and the star of the Netflix original series AJ and the Queen. RuPaul Charles also the Emmy Award-winning host of the reality competition series, RuPaul's Drag Race.
Some of the contestants call this host "mother," sharing their love for the drag queen and the entire Drag Race family. In turn, RuPaul considers the Drag Race alumni her children. That doesn't necessarily mean she has a drag daughter. (Pete Davidson on Saturday Night Live excluded.)
Is RuPaul a drag mother?
RuPaul has a song called "Call Me Mother." However, she, technically, is not a drag mother. Although, she often calls the Drag Race performers her children. As this host often says, as gay people, these queens get to choose their family. The Drag Race performers, in turn, call themselves a family. 
"Especially now, I think young people really do need a touchstone that could help navigate their journey," RuPaul said during an interview with wbur. "Our show really serves as that also, with the stories of the queens who apply for this competition reality show."
"They come from varied backgrounds, but they all have the struggle in common," she continued. "They were ostracized by their family or society and had to make a way, had to sort of find the light to shine like a lotus in the mud. And in doing so, they are teaching young people how to not only find their tribe but to find their light and to shine in that light."
'RuPaul's Drag Race' had a few families compete, including the Haus of Edwards
There have been a few powerful drag families who made their mark on the competition. After winning season 4, Sharon Needles' drag daughter, Aquaria, won season 10 of the reality series.
After Bob the Drag Queen won season 8, her daughter, Miz Cracker, competed on season 10 and made it to the finals of All-Stars 5. There's also the iconic Haus of Edwards, complete with contestants Alyssa Edwards, Shangela, Laganja Estranja, and formerly Gia Gunn.
The now-disbanded Haus of Aja included Aja, Dahlia Sin, and Kandy Muse. Although they weren't technically drag family, Rosé and Jan were sisters in a girl group, Stephanie's Child.
New episodes of RuPaul's Drag Race premiere on a weekly basis on VH1.