This 'RuPaul's Drag Race' Queen Loves Carol Burnett So Much That She Wore a Dress Based on An Iconic Sketch
This drag performer is an unapologetic fan of The Carol Burnett Show and I Love Lucy, even showcasing some iconic vintage looks in the RuPaul's Drag Race runway. Here's what season 13's Utica Queen had to say about some of her favorite variety shows and the women behind them.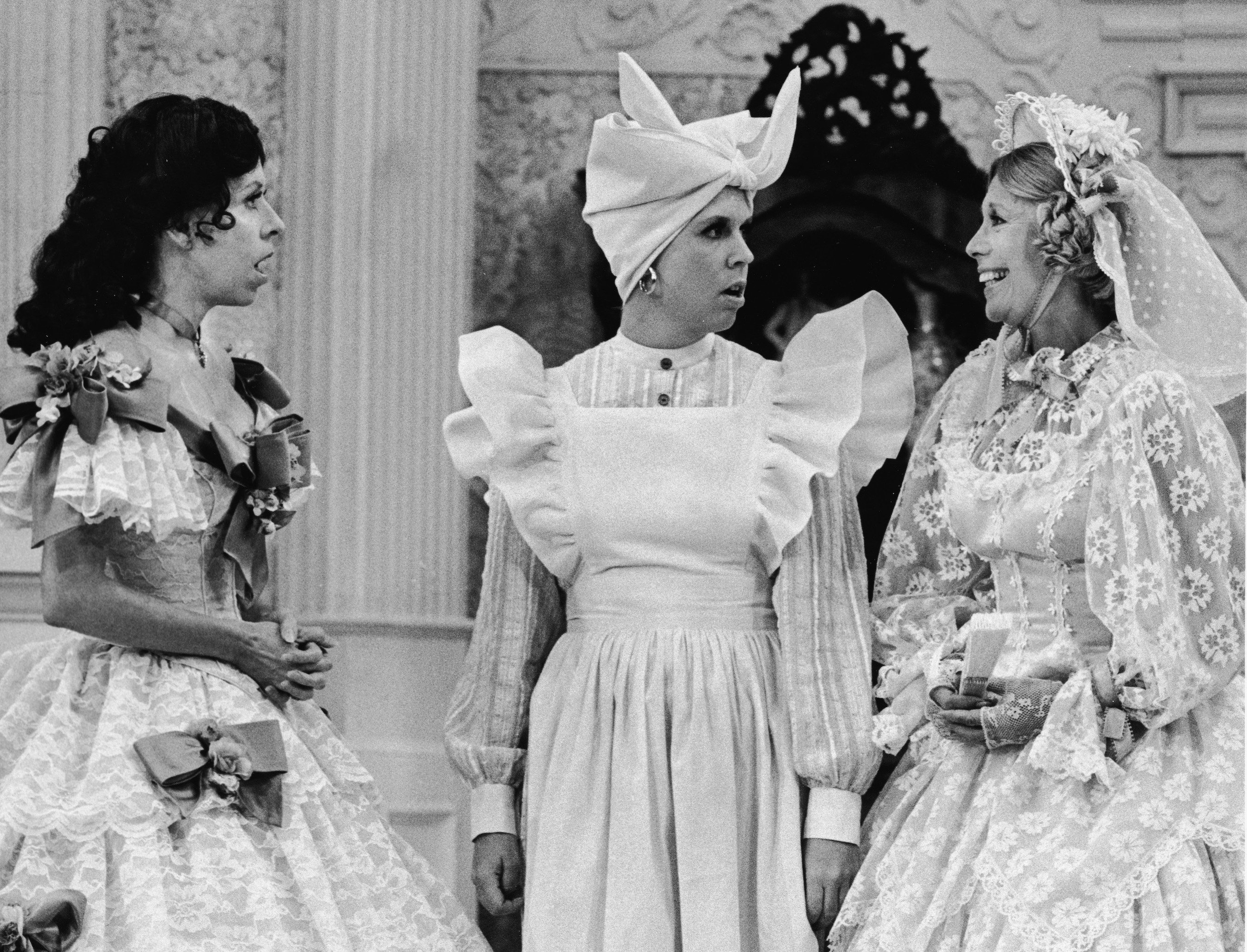 Utica Queen is a contestant on 'RuPaul's Drag Race' season 13
She may come from a small town, but Utica Queen brings a large personality to RuPaul's Drag Race season 13. There are a few different sides to this queen. She loves fashion, but she also considers herself an improv expert. 
Her mixed facial expressions when being asked if she's smoked marijuana before resulted in uncontrollable laughter from RuPaul and the other contestants. Her character during the Rusical showcased her whimsy and personality. 
"I'm a childlike queen, I cater to lots of kids, I do kids shows," Utica said during her entrance interview with Entertainment Weekly. "I try to spread as much love and praise as much as I can. I was a summer camp counselor for a hot minute, I love kids. I think they deserve a little magic, and drag queens are some of the main creators of the magic in the LGBT community."
1 Utica Queen runway was inspired by Carol Burnett 
When each of the season 13 contestants presented a "Trains for Days" look, Utica Queen showcased her love for Burnett with a curtains outfit similar to Burnett's during the Gone With the Wind sketch. 
"I love to be out of the box, but as high-fashion as it can get," Utica Queen said during an interview with Vogue. "I've always been inspired by old-style variety shows and women of comedy like Lucille Ball and Carol Burnett."
"These pioneering women created little vignettes of humor and joy, and were quintessentially themselves," she continued. "I created Utica Queen as my own version of that."
Utica Queen featured a few other iconic looks on the runway
Not every Utica Queen runway was well-received by the judges, her strawberry headpiece inspired by her strawberry allergy included. However, these looks often provoked a conversation among fans. 
Her "Little Black Dress" look was literally a larger version of her earrings. For the "Mixed Bag" themed runway, Utica Queen chose a "doggy bag," complete with a dog-themed presentation of the look. 
The handmade outfit from the "Bag Ball" was completely composed of sleeping bags, leading Bob the Drag Queen and Monét X Change to call it one of the best looks ever created in the Werk Room, even comparing it to Gucci releases. 
New episodes of RuPaul's Drag Race, some featuring Utica Queen, premiere on VH1 on a weekly basis.