RuPaul Left 'Heartbroken' by the Passing of 'Rupaul's Drag Race' Alum Chi Chi DeVayne; 'She Will Be Dearly Missed'
Since news of DeVayne's passing made headlines, fans and high profile queens from 'Drag Race' have been sharing their sympathy over this tragic loss.
Fans of the RuPaul's Drag Race franchise are mourning the loss of former contestant Chi Chi DeVayne, an accomplished entertainer who sadly passed away on Aug. 20 following a recent hospitalization of pneumonia. She was 34.
Since news of the popular drag queen's passing made headlines, fans and high profile queens from Drag Race have been sharing their sympathy over this tragic loss. Even the series host, RuPaul, expressed his condolences, sharing in a statement that he is "heartbroken" over the passing of such a "kind and beautiful soul."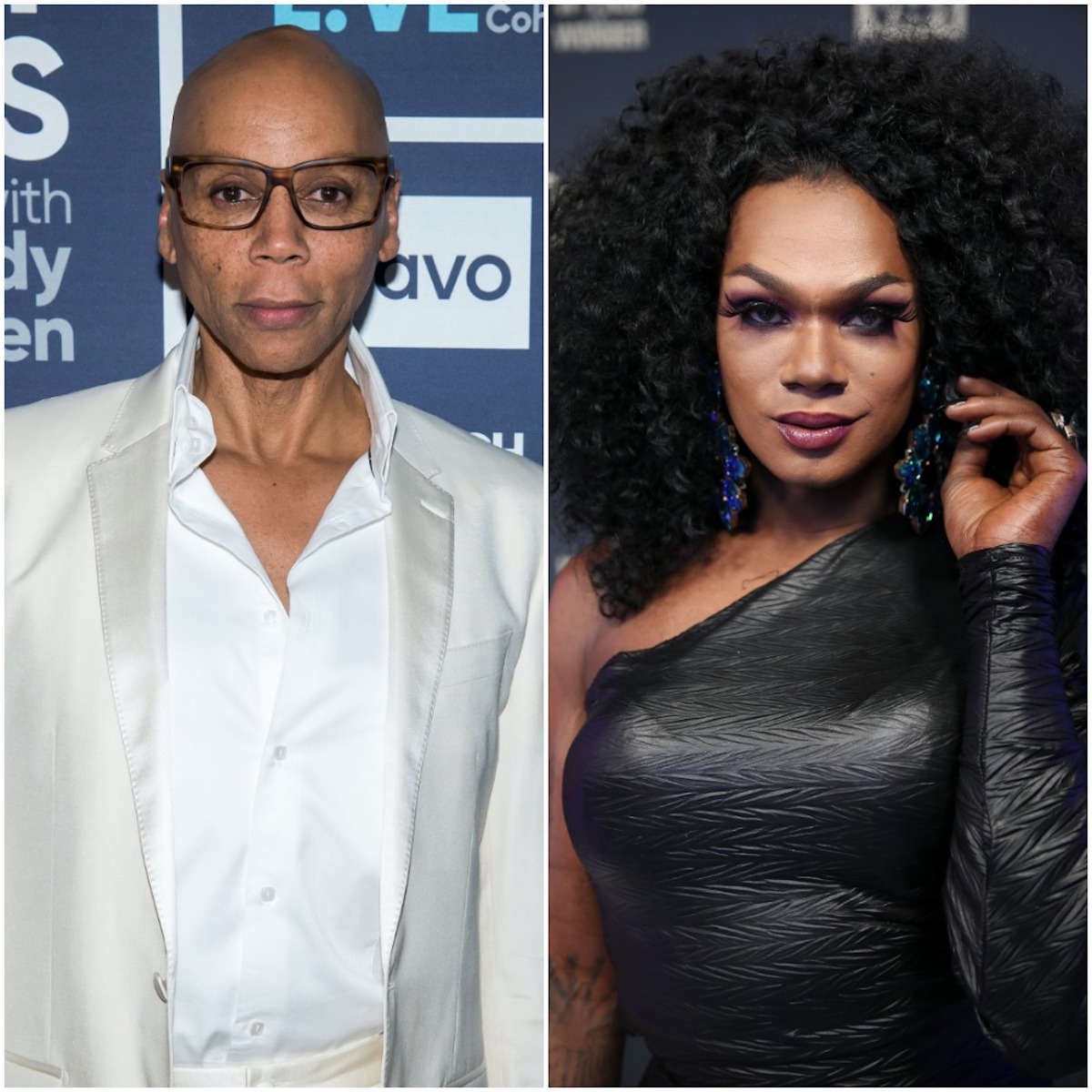 Chi-Chi DeVayne was a fan-favorite queen
Some might have known her as Zavion Davenport from Shreveport, Louisiana, but most of the world knew her as Chi Chi DeVayne — the charismatic southern bell from Season 8 of RuPaul's Drag Race.
From the moment DeVayne entered the "Werk Room," she captured fans' hearts with her quick wit, undisputed charm, and incredible dance moves.
Though she only placed fourth on season 8, DeVayne's time on the show was nothing short of memorable as she channeled her natural talents from start to finish, which ultimately made her a fan favorite.
Following her elimination, DeVayne's popularity continued to soar, and in 2018, she returned to Drag Race as a contestant on the third season of RuPaul's Drag Race All-Stars, where she came in eighth place.
Chi Chi has been struggling with health issues
In July 2020, DeVayne was hospitalized with high blood pressure and suspected kidney failure. A month later, the beloved drag queen gave fans an update on her condition, explaining on Instagram Live that she had catheters to her heart and kidneys surgically installed before she underwent dialysis treatment.
Despite this diagnosis, DeVayne told her followers that she would "fight to survive." Later that same month, she appeared to be on the mend and was discharged.
However, DeVayne was hospitalized again just a few weeks later for pneumonia, which she told fans about on Instagram. "Keep me in your prayers, I'll be back soon," she said in a video shared on Aug. 15, showing her attached to medical equipment while laying in a hospital bed.
Five days later, DeVayne's family confirmed that she had died through a statement posted on her Instagram account.
"It is with tremendous sorrow that my family and I announce the passing of our beloved son, Zavion Michael Davenport, the world renowned 'Chi Chi DeVayne,'" the statement read. "Out of respect for the immediate family, please await additional information and directives regarding the final arrangements, memorials and the method to remit condolences and expression of kindness."
The family concluded the statement by sharing DeVayne's final words: "Never give up!"
Many are mourning the loss of the beloved entertainer
Following the family's statement, many fans and fellow drag performers took to social media to express their extreme sorrow over DeVayne's passing.
"I'm literally so devastated and sick to my stomach," tweeted Shea Couleé, winner of Drag Race All Stars season 5. "Chi Chi My heart is breaking. You were such a light, a rare talent, a kind and generous spirit and a force of nature on the stage. Rest well, sister," BeBe Zahara Benet, winner of Drag Race Season 1, penned on Twitter.
Even RuPaul expressed his heartbreak over DeVayne's passing, issuing a statement on Instagram that read, "I am heartbroken to learn of the passing of Chi Chi DeVayne. I am so grateful that we got to experience her kind and beautiful soul. She will be dearly missed, but never forgotten."
The famed reality show host continued by wishing that DeVayne's "generous and loving spirit shine down on us all. On behalf of VH1, World of Wonder and the cast and crew of RuPaul's Drag Race, I extend my deepest sympathy – from our family to hers."