RuPaul Once Listed His Hilarious Comebacks Perfect for Every Situation
RuPaul's Drag Race is a reality television series that often places emphasis on its humor. RuPaul, the recurring judges, and celebrity guests are constantly enjoying an onslaught of puns. Several jokes are repeated or referred to throughout the show. RuPaul once said on a talk show that he has a list of favorite comebacks to say that work in any given situation.
RuPaul is all about quick-witted banter on "Snatch Game"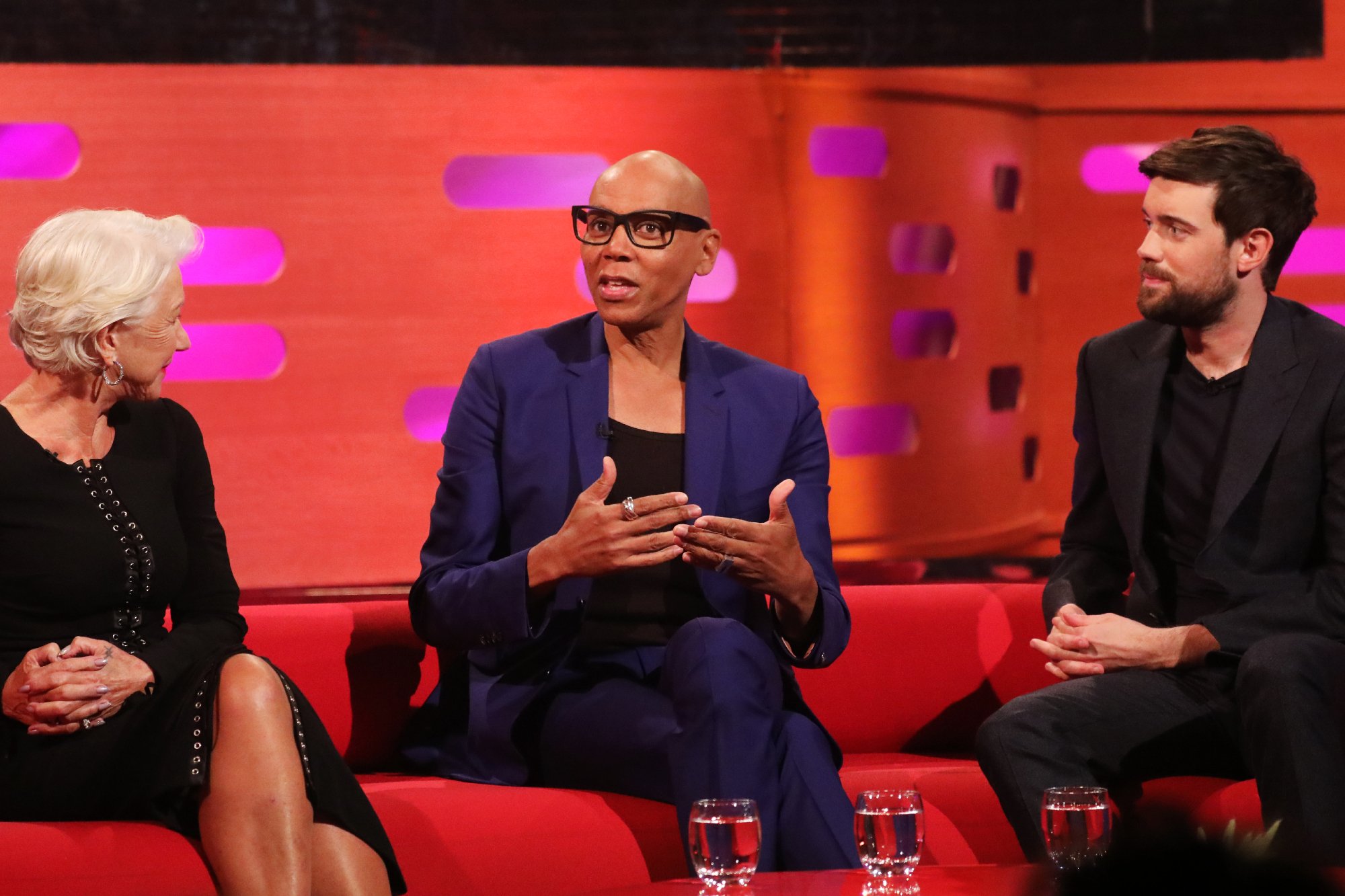 Drag reality television competition show RuPaul's Drag Race enjoys its quick-witted comebacks so much, there's an entire challenge dedicated to it. "Snatch Game" is a fan favorite. Drag queen contestants are given the opportunity to do their best celebrity impersonations. However, making RuPaul laugh through quick, witty banter is the main objective of the challenge.
RuPaul can be seen bursting into laughter during many "Snatch Game" episodes. He has also expressed disappointment on the impersonations that didn't make him laugh. Alaska's Mae West, BenDeLaCreme's Maggie Smith, and Jinkx Monsoon's Little Edie are only some examples of incredibly impressive snatch game performances.
RuPaul has a list of perfect comebacks
RuPaul talked about this banter on The Graham Norton Show along with fellow guests Helen Mirren and Jungle Cruise's Jack Whitehall. The RuPaul's Drag Race host had some difficulty remembering some of the comebacks, which generated big laughs from Mirren, Whitehall, and Norton.
"In that clip of Catherine the Great, she utters one of my favorite lines that works all the time," RuPaul said. "I say it all the time. I love saying, 'I'll be the judge of that.' You can say it for everything. Like when the waiter says, 'Walk this way,' 'I'll be the judge of that.' I love it."
RuPaul believes that it's important to have these lines in your head. He has even passed this advice down to the drag queen contestants on his show.
RuPaul continued: "There are a lot of those…I always love to say, 'Thanks for the warning.' And I tell the kids on our show [RuPaul's Drag Race], if you don't know what to say, at least have 10 things you can say. Like, for small talk, you can have a list of 10 things to say that work in every situation always. Always."
RuPaul has one favorite line that he likes to use for any situation. However, it catches some folks off guard and requires him to follow up with an explanation. Finally, he has three main sayings that are his favorites.
"My all-time favorite one is…'I don't see how that's any of your business' (laughs). And it's funny, a lot of the time, I have to say to the person, 'I'm just kidding,' because no one ever expects it. So, the takeaway here, 'I don't see how that's any of your business,' 'I'll be the judge of that,' and 'Thanks for the warning.'"
Graham Norton told a Lucille Ball story
Norton himself is a recurring judge on RuPaul's Drag Race UK. He already has an established banter with RuPaul that's displayed on the show. Norton responds to RuPaul's comebacks with one that he's heard before. However, this one is from star Lucille Ball herself.
"Lucille Ball used to have one," Norton said. "If she was having a dinner party and somebody went to the loo, when they came back in, she'd go, 'Tell her to her face' (bursts into laughter)."