RuPaul Told Ellen DeGeneres the 'Too Naughty' for TV Way He Got out of Paying for a $9 Taxi Ride
RuPaul is an LGBTQ icon with an abundance of fascinating stories. Ellen DeGeneres got the 'RuPaul's Drag Race' host to spill the beans on a 'naughty' taxi cab situation.
RuPaul is the world's most famous drag queen. This is thanks to his infectious laugh, nightclub legacy, and the reality television show RuPaul's Drag Race. However, he often reflects on past experiences that tickle him. RuPaul recently told Ellen DeGeneres a "naughty" thing that he did to get out of paying for a taxi ride in the 1980s.
Entering the LGBTQ nightclub scene in New York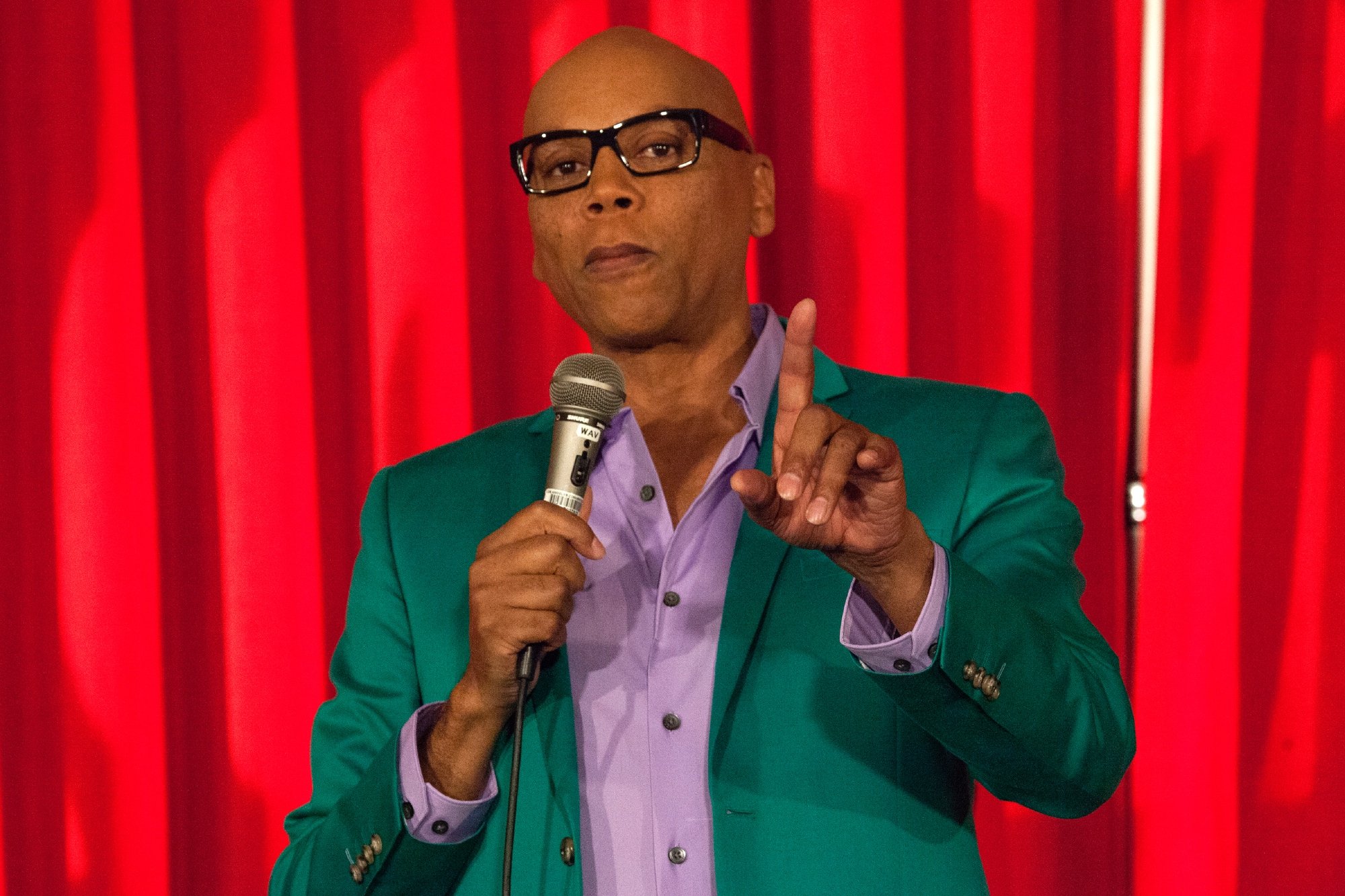 RuPaul was born and raised in San Diego, California. He studied in Atlanta, Georgia. RuPaul later moved to New York, where he became a huge influence on the LGBTQ nightlife industry. His drag persona inspired many artists around the world to pursue the art form and use it to express themselves.
RuPaul elevated the art form and started bringing it more into the mainstream. He started recording music in 1993, which continues to see play in gay nightclubs and on his own show RuPaul's Drag Race. The show moved to VH1, which allowed his brand to grow even further.
RuPaul did something 'naughty' to get out of a $9 taxi ride
DeGeneres brought RuPaul onto The Ellen Show to participate in her "Burning Questions" segment. She asks him about several surprising moments in his past. DeGeneres was surprised by RuPaul's answer after asking him to say something naughty that he did in the 1980s.
"If it's too naughty, you'll cut it out, right?," RuPaul asked. "You know, I was working up on 55th Street at a club called Red Zone and I finished my shift and I was going down to a club in the East Village called The World. The cab driver took me down there, this is about a $9 cab ride, right?"
RuPaul continued: "So, he said, 'Listen, hey. If you put your foot over the front seat, I will give you the fare for free.' Ellen, it was a $9 fare. So, I just put my foot over the front seat, he did what he needed to do, and I got out of the cab without having to pay."
"In the 80s, $9 was a lot in the 80s … it didn't hurt anybody," RuPaul emphasized.
"I guess I should have said I was wearing some gorgeous high heels," RuPaul said. "They were beautiful and a lot of people are into that sort of thing."
RuPaul was able to express the overall incident, but he didn't go into further detail when DeGeneres said that she wanted to hear more. It's clear that the story would have gone to a place not safe for television.
'RuPaul's Drag Race' legacy often reflects on the past
RuPaul's Drag Race is currently entering its 14th season. The main franchise launched several international franchises, including Drag Race Thailand, Drag Race Canada, and Drag Race España. However, RuPaul doesn't host all of the competition shows.
RuPaul regularly reflects on many of his past life experiences while on the show, including his favorite pop culture references. He brings longtime friends such as Lady Bunny and Michelle Visage alongside him onto RuPaul's Drag Race. They often banter and hint at some of their memories together, although it isn't the main focus of the show.
RuPaul's Drag Race Season 14 starts on VH1 on Jan. 7.