Drag Does Pay off – This 'RuPaul's Drag Race: All-Star 5' Contestant Earns Over $4,000 per Instagram Post
These drag queens take their charisma, uniqueness, nerve, and talent from RuPaul's reality competition series to Instagram. Thanks to one analysis, fans learned which of the All-Stars 5 queens earn the most from social media platforms like Instagram. Here's our look into the Instagram accounts of these performers.
Of all the 'All-Stars 5' queens, Shea Couleé reportedly earns the most money per Instagram post 
She's from Chicago. This queen made it to the Top Four of season 9 before being eliminated due to a rose petal reveal. Now, Shea Couleé is back and ready to prove she has all the charisma, uniqueness, nerve, and talent needed for the "Drag Race Hall of Fame."
According to an estimate from SlotsUp, Shea Couleé is the queen earning the most per Instagram post. With almost a million followers on the social media platform and by averaging 34,000 likes per post, this contestant earns an estimated $4,640 per post.
Of course, nothing has been confirmed by the queen herself. Shea Couleé does, however, often use her platform to speak up regarding racial injustice.
In addition to promoting All-Stars 5, Shea Couleé recently gave a platform to Black Lives Matter and LGBTQ-centered charities. That doesn't mean she doesn't share her insight into the competition, though, as she often posts about her iconic looks from Drag Race.
How much do other contestants on 'RuPaul's Drag Race: All-Stars 5' earn from Instagram? 
SlotsUp estimates that most of the All-Stars 5 queens, if not all, earn over $500 per Instagram post. While Shea Couleé earns the most on average, other contestants with impressive earnings include former season 10 contestant, Blair St. Clair. (This artist often promotes her music on this platform.) Miz Cracker comes in third on the list, bringing in an estimated $3,424 per Instagram post. 
This drag queen also branched off and used YouTube as an outlet, appearing in the "Review with a Jew" series as well as the WOWPresents Plus original, titled "Jewtorials." Another fan-favorite, Jujubee is next. Formerly of season 2 and All-Stars 1, this drag legend earns an estimated $3,115 per Instagram post.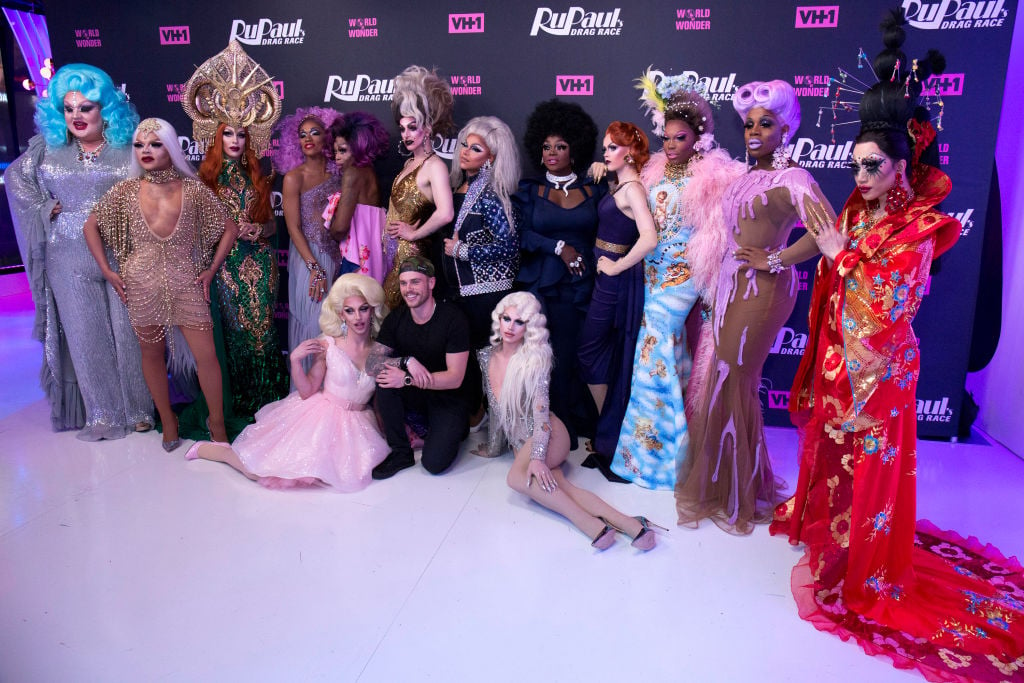 Bianca Del Rio and Trixie Mattel are the two 'Drag Race' queens who earn the most from Instagram
Since this reality series premiered, there's been over 100 Drag Race sisters who walked into the Werk Room. Two of the Drag Race alumni with the most followers on Instagram include season 6 winner Bianca Del Rio and All-Stars 3 winner, Trixie Mattel. Both have well over 2 million followers on this platform and often use it to connect with followers. 
There's always a new twist-up RuPaul's satin, sequined sleeve. Some Drag Race alumni even return for episodes of this spinoff series, as "secret lip-sync assassins." New episodes of RuPaul's Drag Race: All-Stars 5, featuring Shea Couleé, Blair St. Clair, Miz Cracker, and Jujubee, premiere on a weekly basis on VH1.