This 'RuPaul's Drag Race: All-Stars 6' Contestant Can Play the Piano
The 'RuPaul's Drag Race' contestants are multi-talented, with some performing comedy live and others singing. Here's what we know about the 'All-Stars 6' variety show.
Some RuPaul's Drag Race contestants can ice skate, while others are known for their killer sewing skills. For the All-Stars 6 Variety Show, one contestant decided to play the piano and sing live for RuPaul and the judges. 
Here's what we know about this new season and its contestants. 
[This article contains spoilers from the first episode of RuPaul's Drag Race: All-Stars 6.]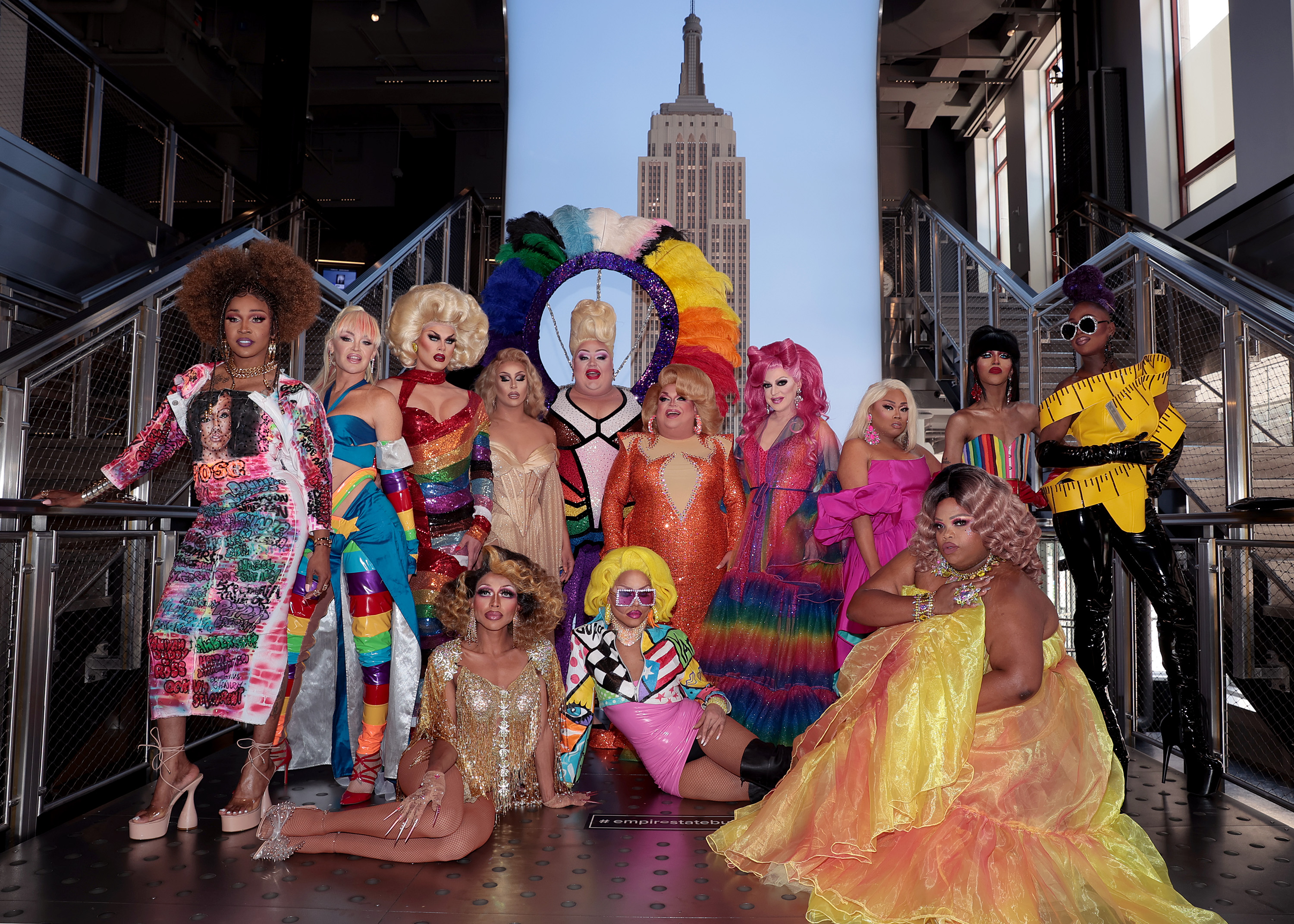 The first episode of 'RuPaul's Drag Race: All-Stars 6' was the 'Variety Show'
Hot off of the heels of season 13, RuPaul released the first few episodes of the spinoff reality competition series, RuPaul's Drag Race: All-Stars 6. With this new season, fan-favorite contestants would return to show off their charisma, uniqueness, nerve, and talent — again.
After starring in season 11, Silky Nutmeg Ganache returned to the Werk Room for another chance at the crown and the title of "America's Next Drag Superstar."
The queens competing alongside Ganache are A'Keria C. Davenport, Eureka, Ginger Minj, Jan, Jiggly Caliente, Kylie Sonique Love, Pandora Boxx, Ra'Jah O'Hara, Scarlet Envy, Serena Cha Cha, Trinity K. Bonet, and Yara Sofia.
The premiere episode of All-Stars 6 included a Variety Show. Some contestants lip-synced and danced, while others sewed dresses in record time. For the first time in this reality series, Ganache played the piano while singing live.
Silky Nutmeg Ganache played the piano for the 'RuPaul's Drag Race: All-Stars 6 Variety Show'
Ganache's performance might've been surprising to some contestants and the judges, but it wasn't enough to land this contestant in the top. The judges critiqued this contestant on her rhythm and clapping. As a result, she was in the "Bottom Three" for this episode. 
Ganache was not a member of the "Bottom Two," who had their lipsyncs available to be picked for elimination. Moving forward, Ganache emphasized her yearning to be fair in the elimination process. This wouldn't be the first time this drag performer shared her love for music and playing several instruments. 
In 2019, Ganache tweeted, "A lot have asked 'Why do Mama Ru call you Reverend?' Unfortunately, the reason why wasn't shown. A few years ago, I was a Minister of Music. I played piano, sang, and lead the choir…"
Silky Nutmeg Ganache was formerly a contestant on 'RuPaul's Drag Race' season 11 
Some of her best-known moments are from RuPaul's Drag Race: Untucked, the spinoff show that takes viewers behind the scenes of the competition. However, Silky Nutmeg Ganache made it to the "Top Four" for season 11, where she competed for several weeks. 
Along with A'Keria C. Davenport, Brooke Lynn Hytes, Yvie Oddly, and Miss Vanjie, Ganache wrote an original verse for RuPaul's song "Queens Everywhere." The drag performer also did her best Snatch Game and even won two maxi-challenges.
New episodes of RuPaul's Drag Race: All-Stars 6 premiere on Paramount+.