'RuPaul's Drag Race: All-Stars 6' Features 4 Queens Returning From the Same Season
There's plenty of charisma, uniqueness, nerve, and talent included in the seasons of RuPaul's Drag Race. One season, in particular, is being highlighted with RuPaul's spinoff competition, RuPaul's Drag Race: All-Stars 6.
Here's what we know about the drag performers returning to the Werk Room.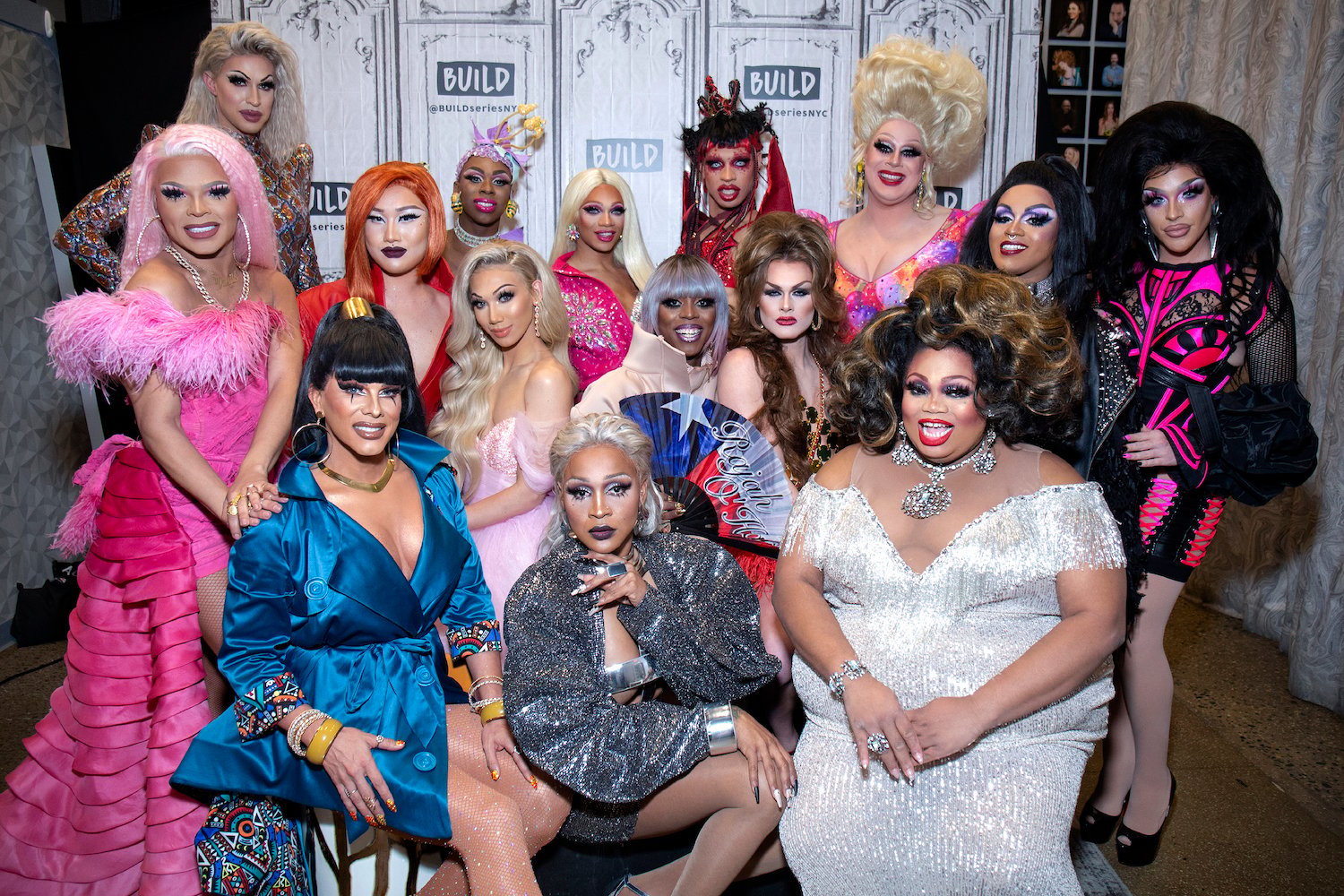 Start your engines, All-Stars!
Who will be "America's Next Drag Superstar?" RuPaul is on a mission to find out. In 2021, RuPaul premiered the first few episodes of the reality competition series RuPaul's Drag Race: All-Stars 6.
There, fan-favorite contestants return to the pink walls of the Werk Room for a chance at redemption, to show their growth, and to prove they have what it takes to snatch the crown.
The queens competing this season are A'Keria C. Davenport, Eureka, Ginger Minj, Jan, Jiggly Caliente, Kylie Sonique Love, Pandora Boxx, Ra'Jah O'Hara, Scarlet Envy, Serena Cha Cha, Silky Nutmeg Ganache, Trinity K. Bonet, and Yara Sofia.
The season with the most returning queens for All-Stars 6 is season 11, where Yvie Oddly was crowned the winner.
RELATED: How 'RuPaul's Drag Race' Season 11 Contestant, Nina West, Caught Rihanna and AOC's Attention
Which season 11 queens returned for 'RuPaul's Drag Race: All-Stars 6'
The sixth season of this reality competition series featured some fan-favorite contestants. That includes several performers who all made their first appearances on RuPaul's Drag Race season 11. That includes finalists A'keria Chanel Davenport and Silky Nutmeg Ganache, as well as Ra'jah O'hara and Scarlet Envy.
Another contestant from season 11 briefly made an appearance on this spinoff series. This time, the drag queen acted as a "lip-sync assassin." She performed alongside the top All-Star of the week and eventually pulled out the lipstick of the group's choice to be eliminated.
Some already-released seasons of RuPaul's Drag Race: All-Stars were dominated by returning queens of the same season. All-Stars 2 featured Alaska 5000, Detox, Roxxxy Andrews, Alyssa Edwards, and Coco Montrese from season 5.
RELATED: 'RuPaul's Drag Race' Alumni, Brooke Lynn Hytes, Wins People's Choice Award for Most Hypeworthy Canadian
Ra'Jah O'Hara reflected on her experience with 'RuPaul's Drag Race' season 11
Season 11 of RuPaul's Drag Race had plenty of gag-worthy moments, from Brooke Lynn Hytes and Miss Vanjie's romance to Silky's Untucked argument with Yvie Oddly. Now, some queens are looking for their "Ru-demption" moment.
"Leaving season 11, I got a lot of flak from the fans and viewers," O'Hara said during an interview with Entertainment Weekly. "So I have to prove who I am as a person and a queen because what you saw on season 11 was just a stressed out, temperamental, insecure version of Ra'Jah."
"I went into season 11 thinking that was my time to shine, but I also squandered that opportunity focusing on the girls in the room rather than what I can bring to the competition," she continued.
Unlike past seasons, which debuted on television networks like VH1, episodes of RuPaul's Drag Race: All-Stars 6 are available for streaming exclusively on Paramount+.