'RuPaul's Drag Race All Stars': Jinkx Monsoon's Judy Garland Snatch Game Caught the Attention of Dave, the Man From Season 5 Who Allegedly Killed Her
Jinkx Monsoon's Judy Garland Snatch Game performance caught the attention of Dave, a.k.a. Fortune Monsoon, the veteran who was partnered with Jinkx in Season 5's makeover challenge.
Jinkx Monsoon played Judy Garland for her Snatch Game performance on the first-ever all-winners season of RuPaul's Drag Race. During her impersonation, she mentioned a man named Dave, a.k.a Navy veteran Dave Lara, a.k.a. Fortuna Monsoon, her drag daughter from Season 5's makeover challenge, who revealed in his appearance on the show in 2012 that he believed he was responsible for Garland's death.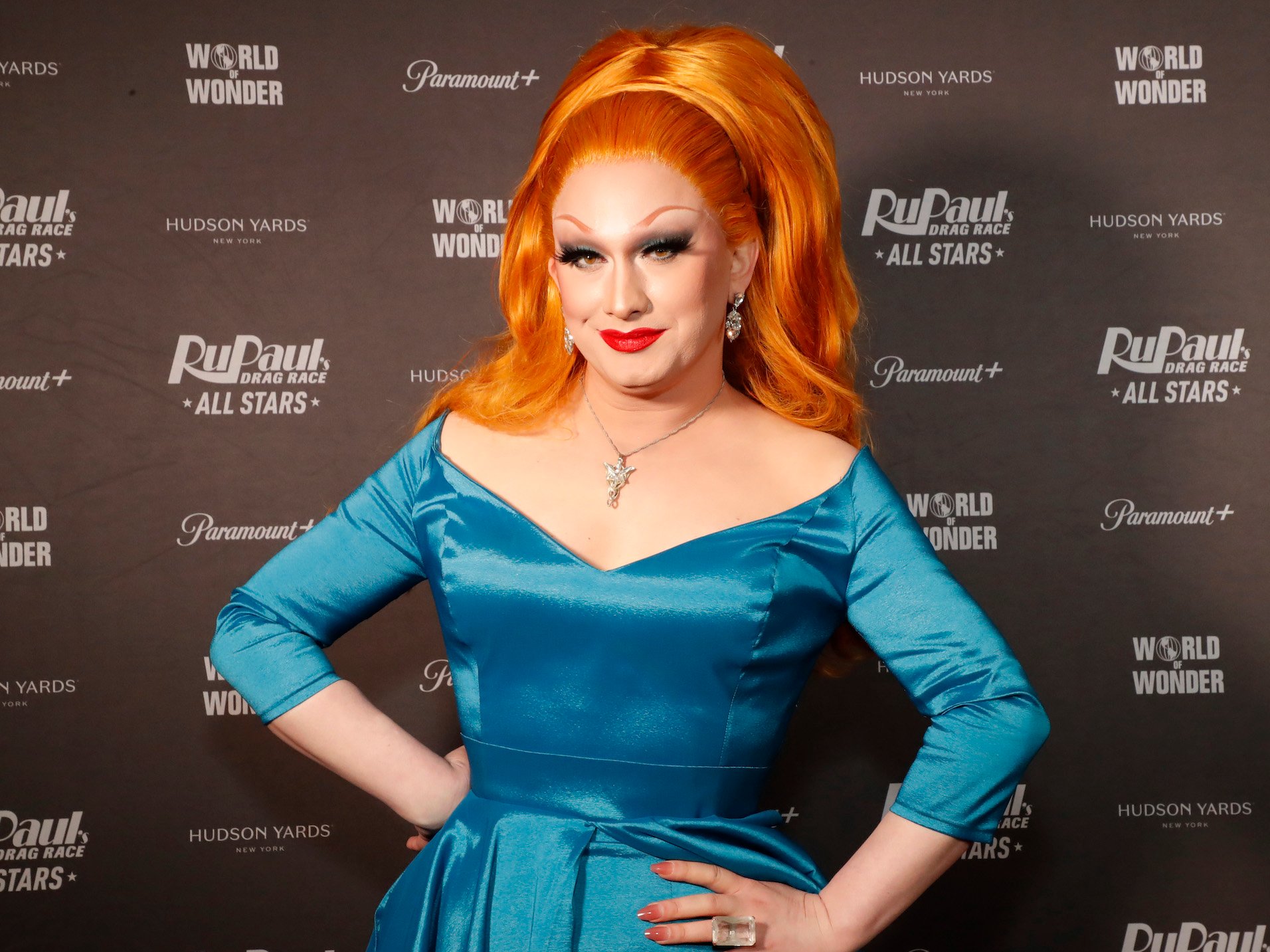 Dave met Judy Garland at a bar in Boston
Dave first recounted his experience meeting Judy Garland in a 2022 interview with Drag Tea Served. He had come home to the US from the Vietnam War, and happened to be in Boston. He went out to an underground gay bar that was kept in secret due to frequent police raids. To his surprise, he saw the Wizard of Oz star drinking by herself.
"Sitting alone at the end of the bar was Judy Garland!" he recounted. "She was alone, so I went and sat down." He bought Garland a drink, and they ended up talking for hours.
"We spoke all night long," he remembered. "She was living in Hollywood, she had no connection to Boston that I know of, and she told me that she was getting ready to go to London to live there and have her big comeback. So we talked, and we talked all night long — a little bit about her, but she was really curious about me."
Dave gave Judy Garland barbiturates
He spent the following night with Garland, which he spoke about in an interview with Entertainment Weekly.
"We hung out for two nights. The first night we got drunk together and I was talking to her, this was in 1968, and she said, 'Look, I'm moving to England, people are keeping drugs away from me,' and she knew I was a hospital corpsman because we were talking about my time in the war. She said, 'Can you get me some sleeping pills? I know I'm going to be struggling when I get there,' because she was talking about a comeback. So, I said 'Sure,' and she said, 'If you could get me some Seconal, that would be great.'"
"So, I went to the naval hospital there in Boston and got some, I gave her a bottle [at dinner the next night], it was like seven or eight pills," he continued. "Here's the scary part, and by the way, to this day, I wish I hadn't done that. Because when I gave that to her, it had the military label on it, no name, but, when she died — and I only saw this once — I was stationed in Washington, D.C., and the newspaper I saw had a piece that said that by the bedside was found a military-grade prescription of Seconal."
Garland died the following year of a Seconal overdose.
"In today's world, it's horrifying that someone would give obviously a person who you know has a problem," Dave admitted to Drag Tea Served. "I hope that the fans out there forgive me. In those days… we didn't have the education. It was a different time, and I wouldn't do that today. Of course not."
Dave a.k.a. Fortuna Monsoon responded to Jinkx's Snatch Game
While Judy Garland herself hasn't forgiven Dave for providing her with drugs, Jinkx Monsoon's impersonation of Garland on Snatch Game certainly made him feel better.
"I was seriously touched that she'd do that shout-out," he told EW. "It was touching that she would do that, and I really loved the way the judges and everybody were cracking up about that, because I know they remember that I killed Judy Garland."
When he and Jinkx walked down the runway on Season 5, they channeled the spirit of mother and daughter Judy Garland and Liza Minnelli. Needless to say he was blown away when Jinkx brought Judy back to life on Drag Race nearly a decade later.
"I don't think drag queens impersonate, I actually think they channel some of these people they're portraying or being," he said. "As gay people, that pain that we all have in us, we all have pain, I think that's what the drag queens are doing. They're channeling that pain and bringing it to us so that we can understand that life is that way, and sometimes you just have to go with it."
How to get help: In the U.S., contact the Substance Abuse and Mental Health Services Administration helpline at 1-800-662-4357.