'RuPaul's Drag Race All-Stars' Season 6 is the First 'Drag Race' Season With This Distinction
The queens of RuPaul's Drag Race have been entertaining audiences everywhere for over a decade. RuPaul's Drag Race All Stars invites back some of the show's fiercest competitors for a second chance at the crown.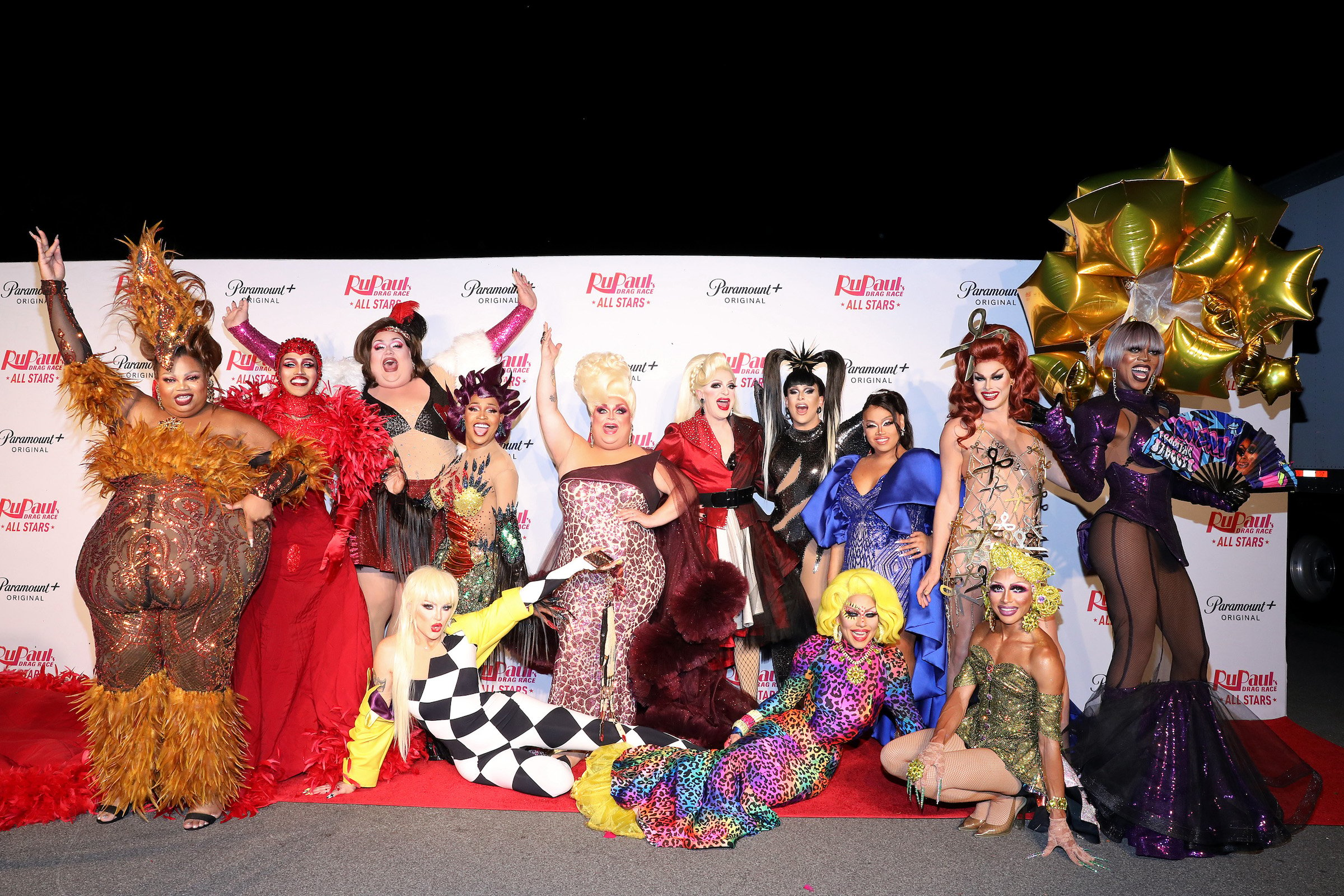 'RuPaul's Drag Race All Stars' season 6 is the biggest 'All Stars'
Season 6 of RuPaul's Drag Race All Stars premiered in June 2021 on Paramount+ — the first time in the series' history a U.S. season premiered on a streaming platform. It's also the largest All Stars cast to date, with 13 queens sashaying back into the werkoom for another shot at winning.
All Stars 6 also features the widest variety of original seasons that the queens are returning from, with nearly every one of the show's 13 seasons (12 when it was filmed) represented. Kylie Sonique Love, Pandora Boxx, Yara Sofia, Jiggly Caliente, Serena ChaCha, Trinity K. Bonet, Ginger Minj, Eureka!, Silky Nutmeg Ganache, A'keria C. Davenport, Ra'jah O'Hara, Scarlet Envy, and Jan Sport all came back for a second chance — or in the case of Ginger Minj, Yara Sofia, and Pandora Boxx, a third.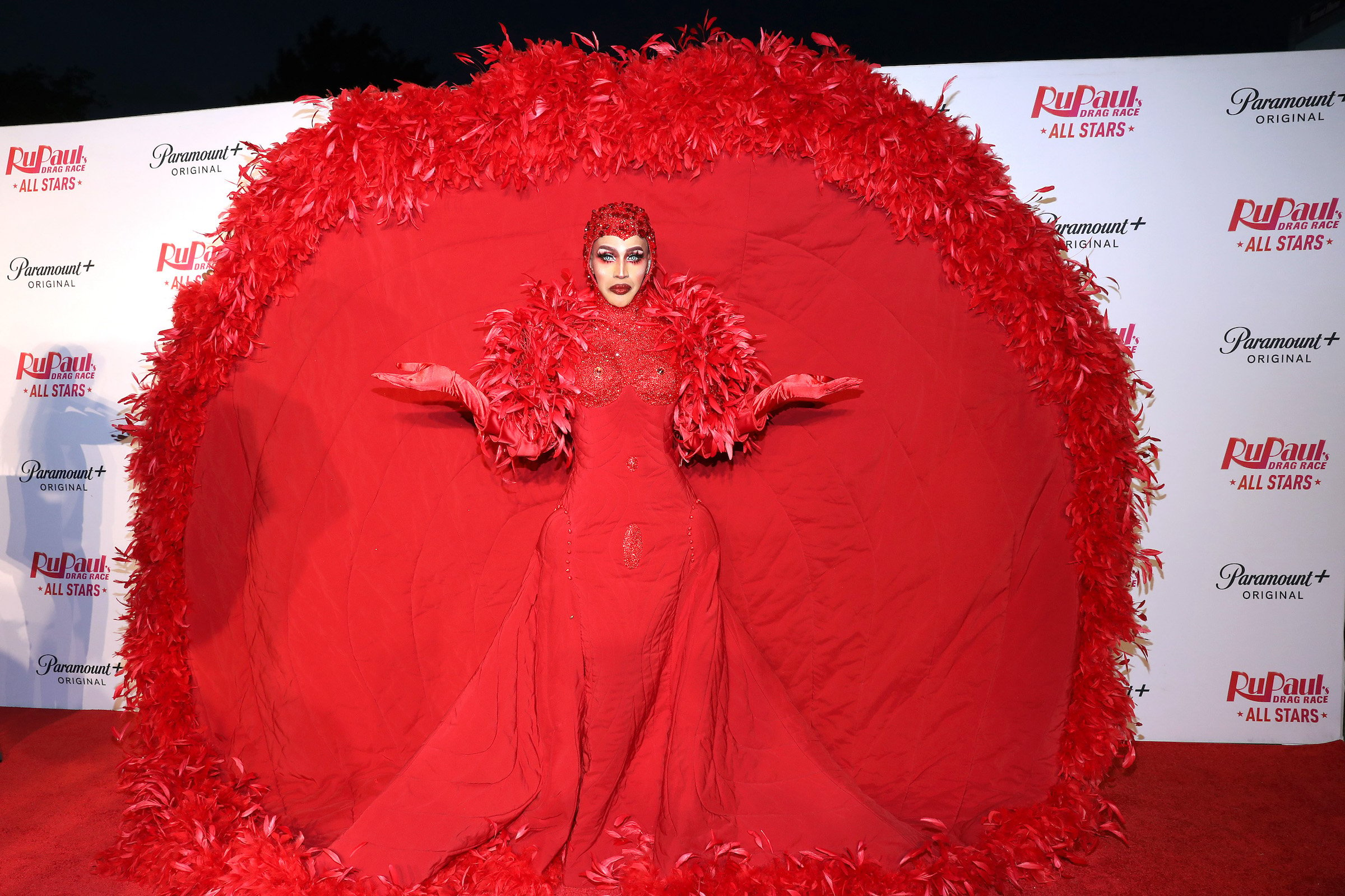 'All Stars 6' has 2 out transgender queens
All Stars 6 also has the distinction of being the first season in All Stars herstory to feature two out transgender queens competing for a spot in the Drag Race Hall of Fame: Kylie Sonique Love and Jiggly Caliente. Silky Nutmeg Ganache noted this after Kylie and Jiggly entered the workroom: "I am so glad that we got the girls this season."
When Kylie competed on season 2 over a decade ago, she became the first queen in Drag Race herstory to come out as trans on the show, discussing the beginning of her transition in the season's reunion. Jiggly Caliente came out after competing in season 4.
Since then, both Kylie and Jiggly have made a name for themselves as superstars outside of the Drag Race universe. Kylie is a recording artist who recently became Miley Cyrus' drag mother, while Jiggly is a working actor who had a recurring role in the trailblazing FX series Pose.
Other 'Drag Race' seasons with trans competitors
All Stars 6 isn't the first edition of All Stars to feature a trans queen, however; that honor belongs to season 6 competitor Gia Gunn, who returned for All Stars 4 as a proud transgender woman.
In total, 11 trans women have competed on original seasons of RuPaul's Drag Race at various stages in their transitions: Kylie Sonique Love, Carmen Carrera, Gia Gunn, Kenya Michaels, Jiggly Caliente, Honey Mahogany, Laganja Estranja, Lashauwn Beyond, Monica Beverly Hillz, Peppermint, and Stacy Layne Matthews. On season 13 in 2021, Gottmik became the first trans man to enter the werkroom.
While RuPaul's Drag Race and RuPaul's Drag Race All Stars have yet to crown a trans winner, another franchise has already bestowed the crown on a fierce trans competitor. In 2019, Drag Race Thailand broke new ground for the Drag Race universe when Angele Anang became the first trans winner of any Drag Race series in the world.