Which 'RuPaul's Drag Race' Cast Members Appeared on RuPaul's Song 'American'
There's "Read U Wrote U," and there's "Break Up Bye Bye." For several seasons of RuPaul's Drag Race (and its spinoffs), the host asks contestants to write verses for her original songs. 
Season 10 of this reality competition series was no exception, with four drag queens sharing what makes them American. Here's what we know about RuPaul's song "American" and the season 10 remix.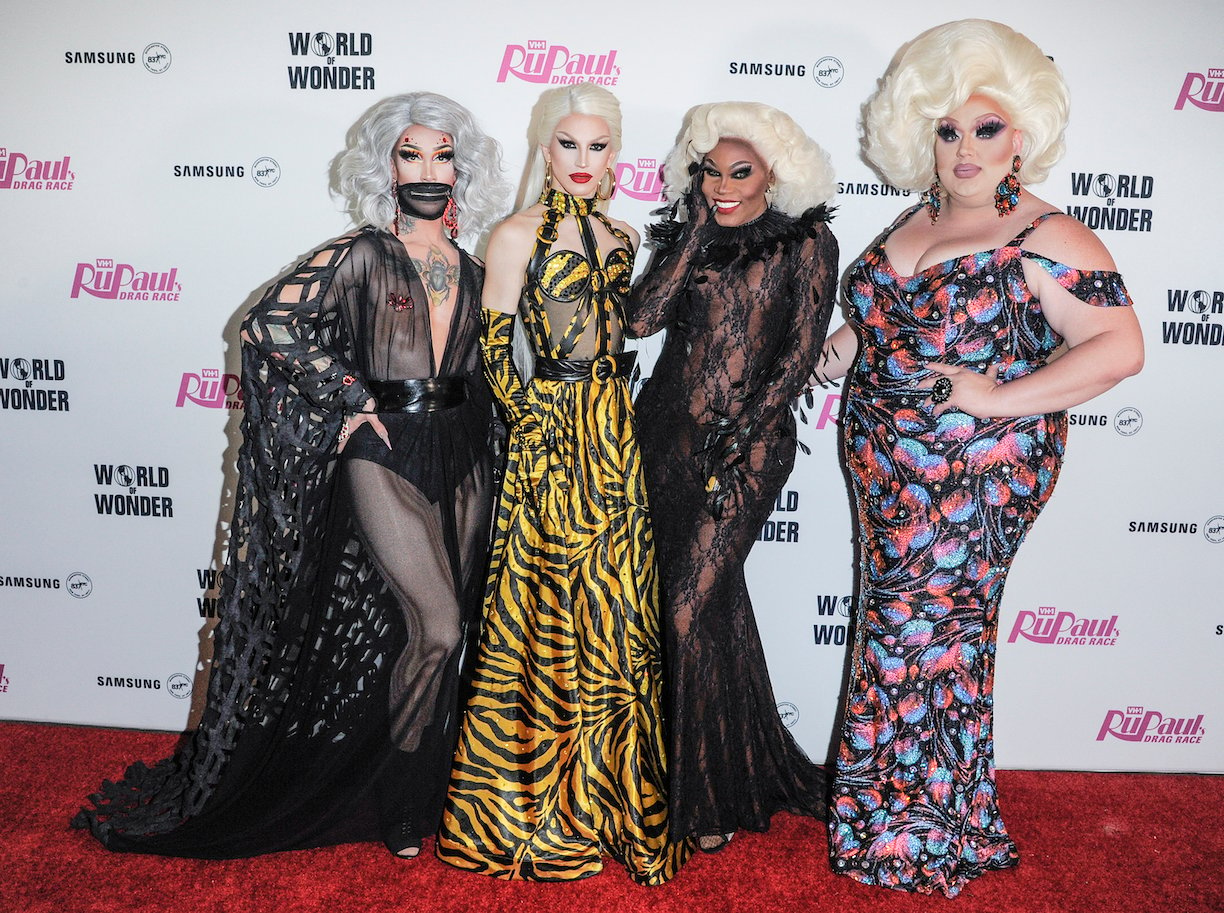 'RuPaul's Drag Race' season 10 featured contestants like Miss Vanjie, Monét X Change, and Aquaria 
These are RuPaul's friends — they are a family. As an Emmy Award-winning television series, this legendary drag queen released several seasons of this reality competition program on television networks like VH1. 
That included season 10, which featured performers like Vanessa "Miss Vanjie" Mateo, Monét X Change, and Aquaria, each looking to showcase their charisma, uniqueness, nerve, and talent. 
These episodes featured fan-favorite mini-challenges, like the reading challenge, and maxi-challenges, like the "Ball." 
It also featured a music video, later posted to YouTube by the RuPaul's Drag Race account. That song was "American," originally recorded by RuPaul but featuring four contestants from this season.
RuPaul featured the top contestants on the original song, 'American'
In true RuPaul's Drag Race fashion, the finalist of this season wrote original verses for one of RuPaul's songs. For season 10, the song chosen was "American." The contestants who appeared on this song were Aquaria, Eureka O'Hara, Asia O'Hara, and Kameron Michaels. 
Each verse was unique. However, these queens focused on what made them "American." For Aquaria, that was being an Aquarius. For Kameron Michaels, that was being a proud member of the LGBTQ community.
Each of them pushed forward to the finale of their season. After weeks of competition and a "lip-sync for the crown," RuPaul crowned Aquaria the winner of this season, earning the title of "America's Next Drag Superstar." 
This contestant won the Snatch Game with her impersonation of the former First Lady Melania Trump. She earned praise for several runway looks and found success outside of the series, collaborating with makeup brands and touring worldwide. 
Some 'RuPaul's Drag Race' contestants wrote their own verses for other RuPaul songs
Season 10 wouldn't be the first time (or the last time) RuPaul featured contestants on an original song. For RuPaul's Drag Race: All-Stars 3, the "Top 4" queens wrote and performed original verses to the song "Kitty Girl." 
For the most recently released season of RuPaul's Drag Race, season 13, the "Top 4" wrote original verses to RuPaul's song, "Lucky." The music video, posted to YouTube, earned over 2.5 million views. Each of these songs eventually made it to music streaming platforms like Spotify and Apple Music. 
Episodes of RuPaul's Drag Race season 10 are available for streaming on Paramount+.