Is 'RuPaul's Drag Race' Contestant, Denali, a Fan of BTS?
She might not have won her season of RuPaul's Drag Race but this icy, spicy contestant made her mark as the first drag contestant to lip-sync to a K-pop group. Is Denali a fan of the "Butter" K-pop group, BTS? 
Here's what we know about this season 13 queen and her favorite K-pop bands.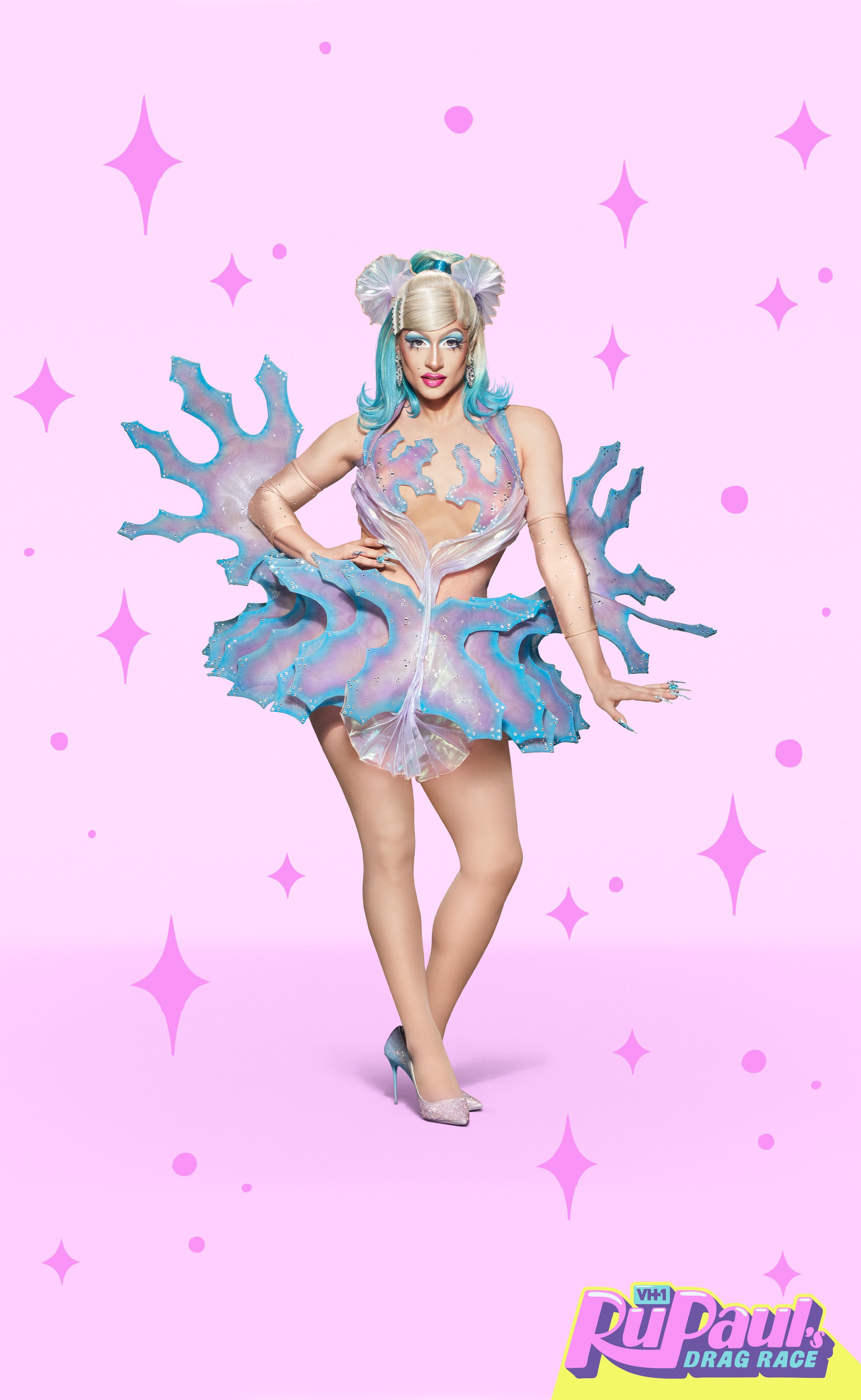 Denali lip-synced to BLACKPINK's 'How You Like That' on 'RuPaul's Drag Race'
This drag performer might've been one of the "Pork Chopped" queens, but she did top a few challenges. She appeared as Jonathan Van Ness from Netflix's Queer Eye for Snatch Game, earning praise from judges and fans alike.
Along with Rosé, Symone, Kandy Muse, and Gottmik, Denali was a contestant on RuPaul's Drag Race season 13. However, this performer sashayed away before making it to the "Top Four" of her season.
For the RuPaul's Drag Race season 13 reunion, each eliminated contestant picked their own song to perform virtually to. Denali, complete with ice skates and a ruveal, performed "How You Like That" by the award-winning K-pop group girl, BLACKPINK.
That made Denali the first contestant to lip-sync to a K-pop song on this reality competition series. However, this wouldn't be the only time she shared her love for this girl group or K-pop music in general.
Is 'RuPaul's Drag Race' contestant, Denali, a fan of BTS?
Although Denali is a self-proclaimed fan of K-pop, it's unclear if this performer is a fan of BTS. She has shared her love for other popular groups, including the girl group formerly under YG Entertainment, 2NE1.
"I spent a year in South Korea studying [the] Korean language and in turn falling in love with K-pop," Denali said during an interview with Billboard. "Although I will forever be a Blackjack and 2NE1 mega-fan, the girls of [BLACKPINK] have softly healed a few of the wounds from 2NE1's disbandment for me."
Aside from her performance of "How You Like That," Denali lip-synced to several songs on season 13, becoming one of the official "lip-sync assassins" along with LaLa Ri. Her performance of "100% Pure Love" by Crystal Waters has over 3 million views on the platform YouTube.
Denali performed other songs by BLACKPINK on social media
Outside of RuPaul's Drag Race competition, Denali performed BLACKPINK songs on the ice. That includes an out-of-drag figure skating routine to "Kill This Love," posted to YouTube during 2019. 
Following BLACKPINK's live stream performance, Denali retweeted a video of the band, saying, "No ones doing it like the girls [right now.]" She earned over 18,000 likes from fans of the K-pop group and Denali. 
Fans can catch up with Denali on most major social media platforms. Music by BLACKPINK, including the song "How You Like That," is available for streaming on platforms like Spotify and Apple Music.