'RuPaul's Drag Race' Fans Are Comparing Charli XCX's 'All-Stars 6' Look to This Disney Channel Pop Star
'RuPaul's Drag Race' features a few iconic celebrity guest judges. For the first time ever, Charli XCX will be behind the judge's panel, complete with a blonde wig.
This artist is known for her support of the LGBTQ community. After years of waiting, Charli XCX fans will finally see this artist as a guest judge on the reality competition series, RuPaul's Drag Race: All-Stars. 
Here's what we know about this artist's strangely familiar hairstyle for the episode.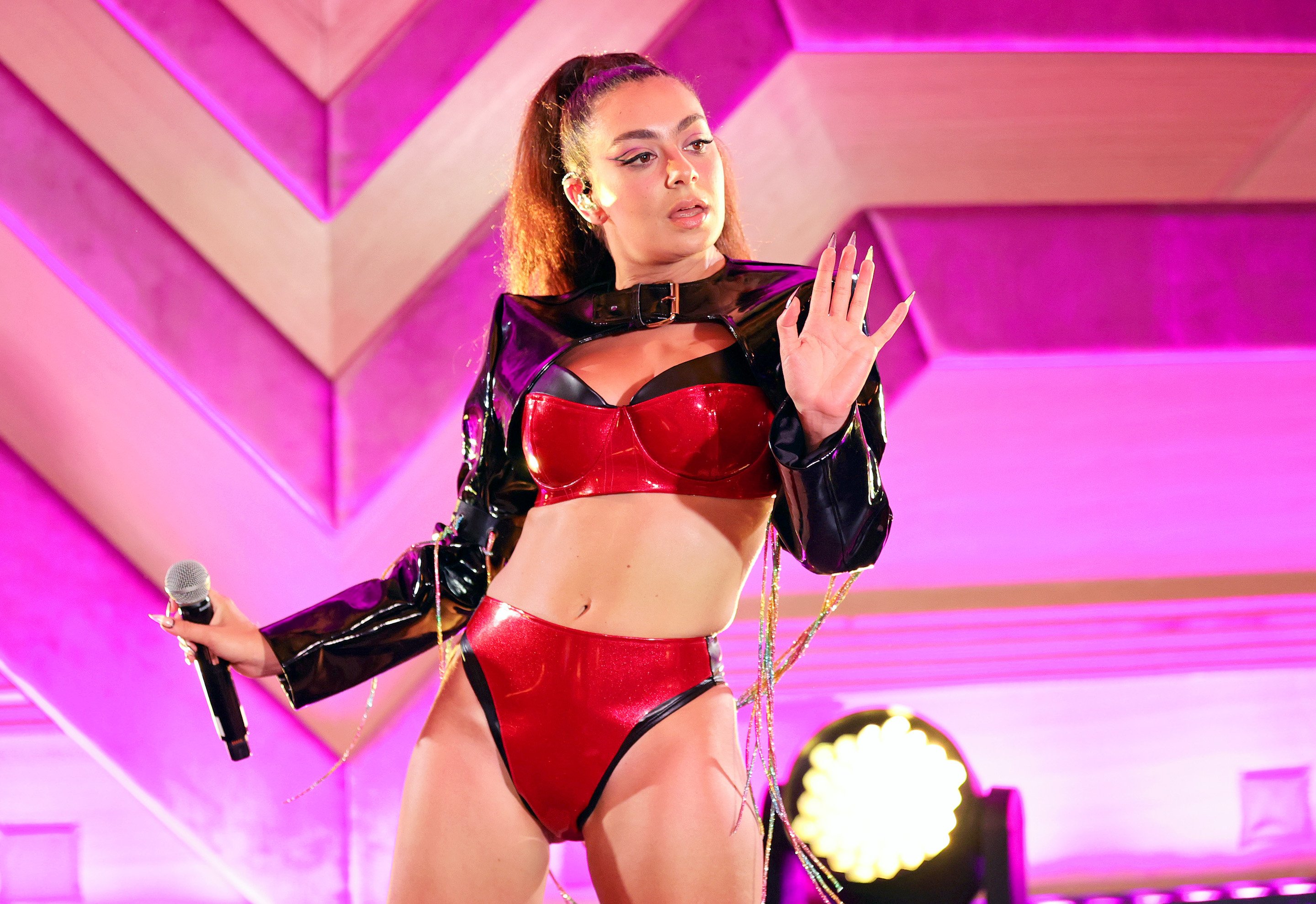 Charli XCX will appear as a guest judge for 'RuPaul's Drag Race: All-Stars 6'
These "All-Stars" are ready to get all-started. Hot off of the heels of RuPaul's Drag Race season 13, RuPaul announced the sixth season of the spinoff series, RuPaul's Drag Race: All-Stars. In it, several fan-favorite contestants will compete for another chance at the crown and the title of "America's Next Drag Superstar." 
This season will include several appearances from celebrities. That includes Charli XCX, the artist behind songs like "Vroom Vroom," "Unlock It," and "Track 10."
This is a huge milestone for fans of this artist as this is her first time appearing as a judge on this reality competition series. As a result, some took to social media, sharing their love for the self-proclaimed pop icon. 
Some 'RuPaul's Drag Race' fans compared Charli XCX's 'All-Stars 6' look to the Disney Channel character Hannah Montana
For the Charli era, this artist sported hues of pink in her hair. Naturally, though, Charli XCX has brown hair. For her appearance on this reality series, though, she wore a platinum blonde wig. As a result, some fans compared the artist to Disney Channel's Hannah Montana, a character who had brown hair normally but a blonde wig while performing. 
"Major congratulations to my queen Hannah Montana for being a judge on next season," Aquaria, the winner of RuPaul's Drag Race season 10 tweeted jokingly. Shortly after, Charli XCX reposted the tweet. 
In the past, one song featured on the Disney Channel original series functioned as the lip-sync with Miley Cyrus as the guest judge. That was "The Best of Both World," performed by Soju and Kahanna Montrese for season 11.
'RuPaul's Drag Race' previously included celebrity guest judges like Miley Cyrus, Demi Lovato, and Ariana Grande
Michelle Visage, Carson Kressley, and Ross Matthews will join RuPaul behind the judge's panel as regular judges for All-Stars 6. Other celebrities stopping by the reality competition series include Aisha Tyler, Big Freedia, Emma Roberts, Jamal Sims, Justin Simien, Tia Mowry, and Zaldy, according to Deadline.
In the past, celebrities like Nicki Minaj, Daisy Ridley, and even United States Representative Alexandria Ocasio-Cortez sat behind the judge's panel. Even though season 13 included some COVID-19 safety precautions, celebrities like Scarlett Johansson and Anne Hathaway virtually met with the contestants.
Unlike past seasons of RuPaul's Drag Race: All-Stars, these episodes will premiere exclusively on Paramount's streaming platform. To learn more about Paramount+ and to subscribe, visit their website.