'RuPaul's Drag Race:' Only Katya Zamolodchikova Would Start Twitter Drama With Herself
Yes, you read that right. Twitter drama is fun to follow along. However, it gets a little confusing when only one person, (legend, icon, and star, Katya Zamolodchikova,) is arguing with herself.
Here's what we know about this RuPaul's Drag Race contestant and her social media beef with herself.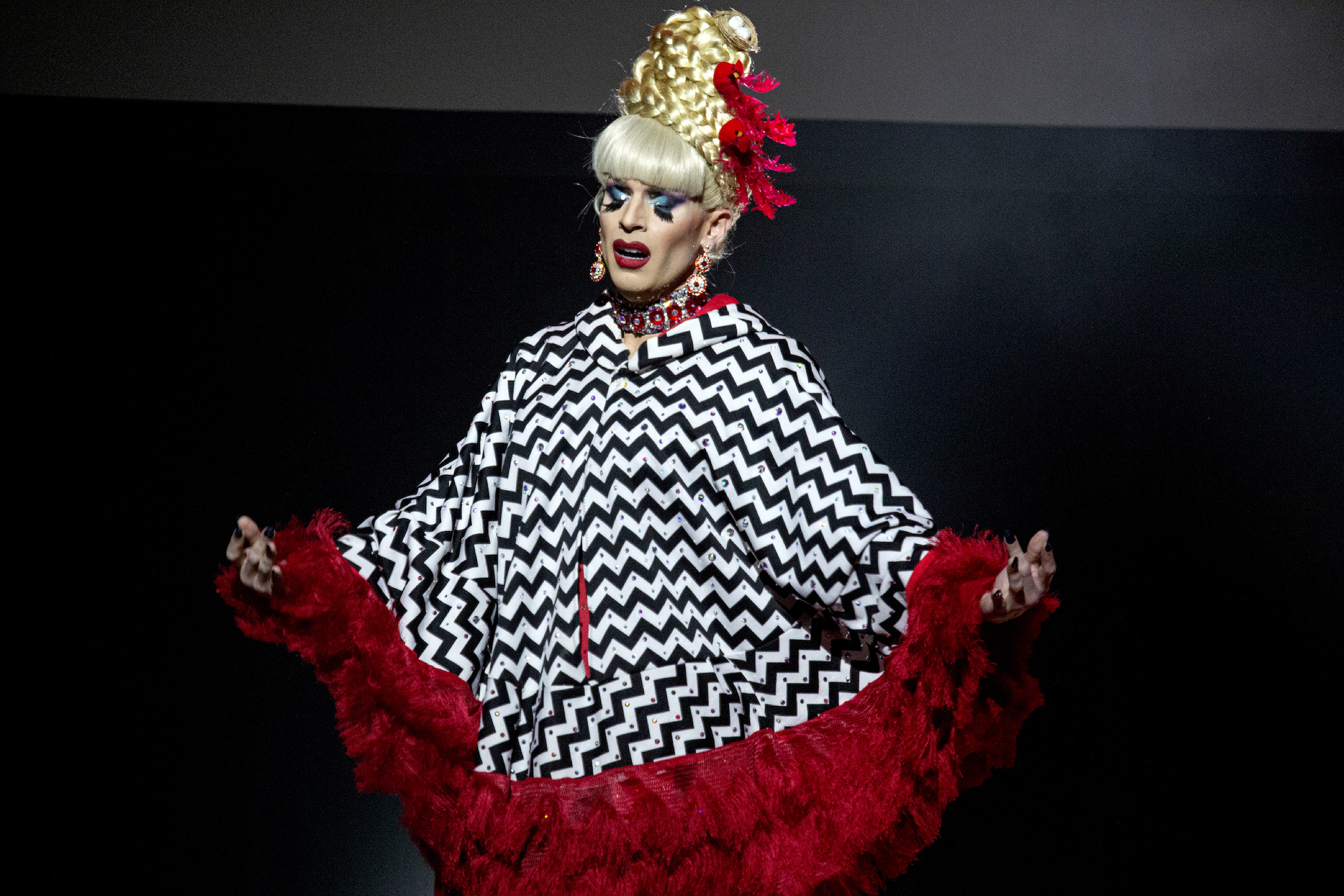 Katya Zamolodchikova was a contestant on 'RuPaul's Drag Race'
She's fun-loving and very flexible. Katya Zamolodchikova was a contestant, and Miss Congeniality, on RuPaul's Drag Race season 7. She then returned for an episode of this spinoff series, RuPaul's Drag Race: All-Stars 2, writing her iconic verse for "Read U Wrote U."
She never snatched a crown, but Katya still stole hearts with her unique personality. That personality carries over to her web-series with Trixie Mattel, UNHhhh, and her social media accounts.
RELATED: Why Lady Gaga 'Insisted' on Going Backstage on 'RuPaul's Drag Race,' According to Sasha Velour and Peppermint
This drag performer started Twitter drama with herself
Drama seems to follow celebrities to social media, and professional drag queen and comedian, Katya, is no exception. The drama of this drag performer, though, is a little unique. Instead of commenting on other people's drama, she starts beef on Twitter with herself.
"I would like to start a Twitter beef with myself," the former RuPaul's Drag Race contestant tweeted during 2018. In a reply tweet, the same drag performer wrote, "Drag her sis!!!"
After a picture of "the receipts," Katya decided to end the drama with herself. She reflected on the endeavor, tweeting, "Wow, I feel so relieved that I have grown and worked thru the drama. Please respect my privacy as I take additional time to heal and work on myself."
There has been a considerable amount of tea spilled and drama sparked between the Drag Race alumni, both on and off the stage. That includes Tyra Sanchez' bomb threat to RuPaul's DragCon and Trixie's almost-drama with Alyssa Edwards. (During an episode of UNHhhh, though, Trixie said that Alyssa squashed it before it could even become beef.)
RELATED: Former 'RuPaul's Drag Race' Contestants Like Shea Couleé, Shangela, Aquaria, and Trixie Mattel Are Stepping up for Their Communities
Your dad just calls her 'Katya'
Katya is known for bringing the "uniqueness" in charisma, uniqueness, nerve, and talent, though. In 2019, a fan reached out, asking the drag performer if they could bring their freeze-dried, amputated leg to a meet and greet. Of course, Katya said yes and even posed for a picture with it.
During one episode of UNHhhh, Trixie and Katya were talking about "dental artistry" and Katya shared that she had a few teeth, given to her by a fan. While Trixie discouraged people from gifting body parts, Katya quickly said that she actually wanted them.
Episodes of UNHhhh premiere every week on YouTube and the premium streaming platform WOWPresents Plus. Additionally, some episodes of RuPaul's Drag Race: Untucked are available for streaming on the World of Wonder YouTube Channel.