'RuPaul's Drag Race': Why the Miss Congeniality of Season 9 Was so Controversial
She lives in her "French Vanilla Fantasy," but that's why fans love her so much. Valentina was a contestant on RuPaul's Drag Race: All-Stars 4 and season 9, even earning the title of "Miss Fan Favorite" (also known as Miss Congeniality) from her Drag Race sisters. That new title wasn't exactly a compliment, though.
Here's what we know about this drag performer.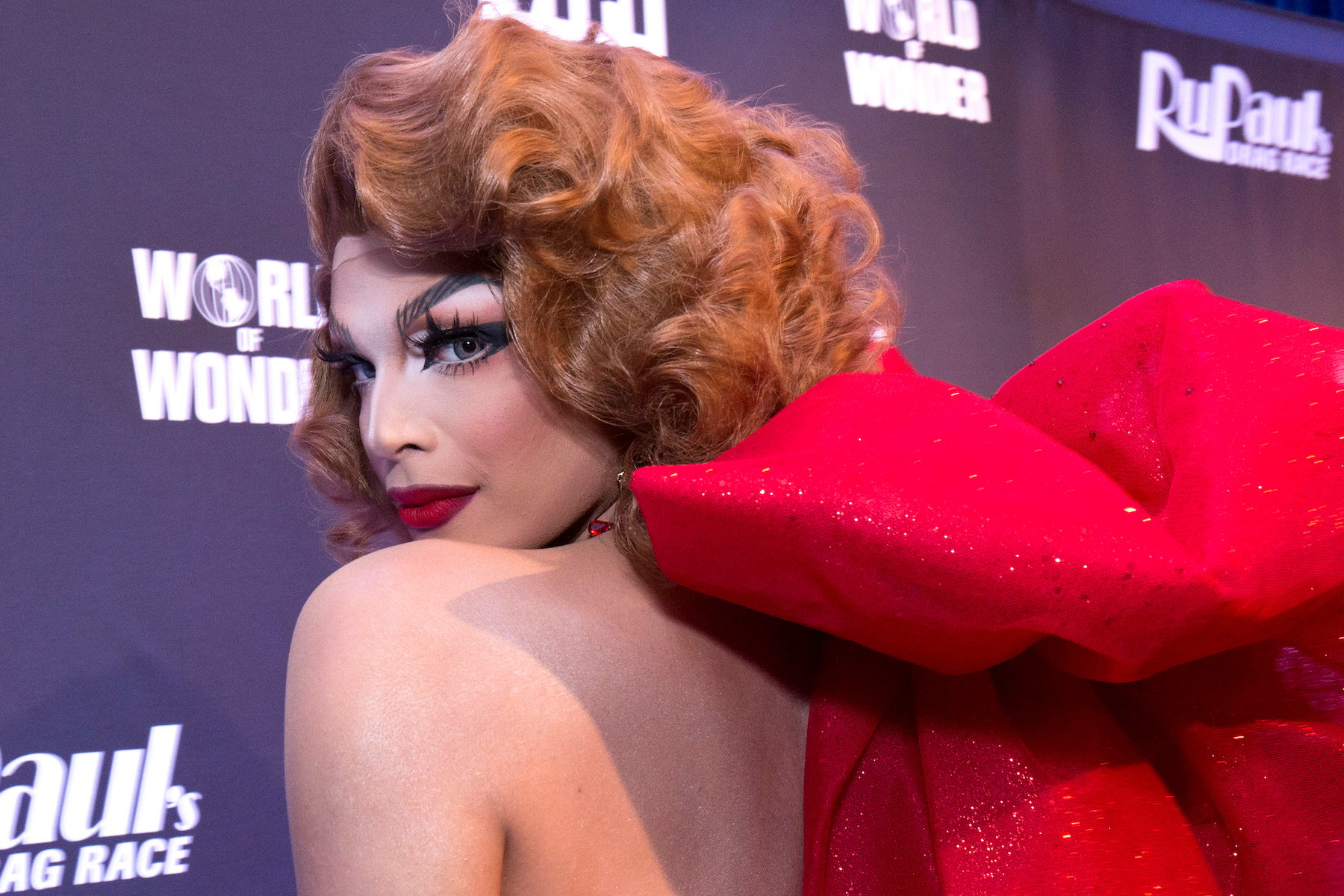 Valentina was a contestant on 'RuPaul's Drag Race' season 9
She portrayed Miss Colombia during the Snatch Game and surprised fans with iconic runway looks. Valentina was a contestant on RuPaul's Drag Race season 9, along with Shea Couleé, Sasha Velour, Peppermint, and others.
This contestant was known for her shocking elimination from the series. Valentina landed in the bottom and had to "lipsync for her life" to an Ariana Grande song. Her runway outfit included a mask and after asking to "keep it on, please," the contestant completed her lipsync without knowing the words.
RELATED: 'RuPaul's Drag Race' Queens Take Performances Online During Their Coronavirus Self-Quarantine
Valentina was crowned Miss Congeniality or 'Miss Fan Favorite' of season 9
Breaking tradition, RuPaul crowned Miss Congeniality at the season 9 reunion instead of during the finale, with Valentina earning the title. As a result, the other contestants reacted when they heard that Valentina was voted Miss Congeniality by the fans.
Farrah Moan interrupted, saying Valentina was her close friend during the show. Afterward, however, they haven't spoken. Aja chimed in, saying she doesn't deserve the title of Miss Congeniality. She is "Miss Fan Favorite," though.
Valentina eventually embraced the title, although the moment became controversial in the Drag Race community. Following this crowning, RuPaul announced that the "Miss Congeniality" of each season would be voted on by the contestants, not by the fans.
This drag performer returned for season 13's "Nice Girls Roast" as a former Miss Congeniality, along with Nina West and Heidi N. Closet.
RELATED: RuPaul is Strangely Quiet About 'Drag Race' on Social Media and Some Fans Predict an Announcement Soon
Valentina appeared on 'RuPaul's Drag Race: All-Stars 4'
Shortly after her time on RuPaul's Drag Race season 9, several RuPaul's Drag Race "came for" Valentina, calling out this performer for her diva-like behavior. This performer reportedly made demands prior to each appearance and cut off meet-and-greet lines, disappointing fans.
"Red M&M's was that moment," Valentina said during an interview with Gay Times. "Everybody wanted to snatch my wig off, throw it off and see if I would cry or if I would stand there and pose. Because I'm such a private person, it exposed this facade and this character of who I could really be."
In 2018, this contestant returned to the Werk Room for All-Stars 4. She didn't snatch the crown, but she had a chance at lip-syncing redemption, performing to an Ariana Grande song, and earning a cash tip in the process.
This contestant also appeared in FOX's production of Rent Live, where she portrayed the character named Angel.