'RuPaul's Drag Race': Ms. Thick and Juicy Herself, Roxxxy Andrews, Gets The Internet Talking After 'All Stars 5' Appearance
Roxxxy Andrews is here to make it clear….she's back on RuPaul's Drag Race! The legendary drag queen appeared on All Stars 5 last week as the lip sync assassin and she had all of the internet in awe.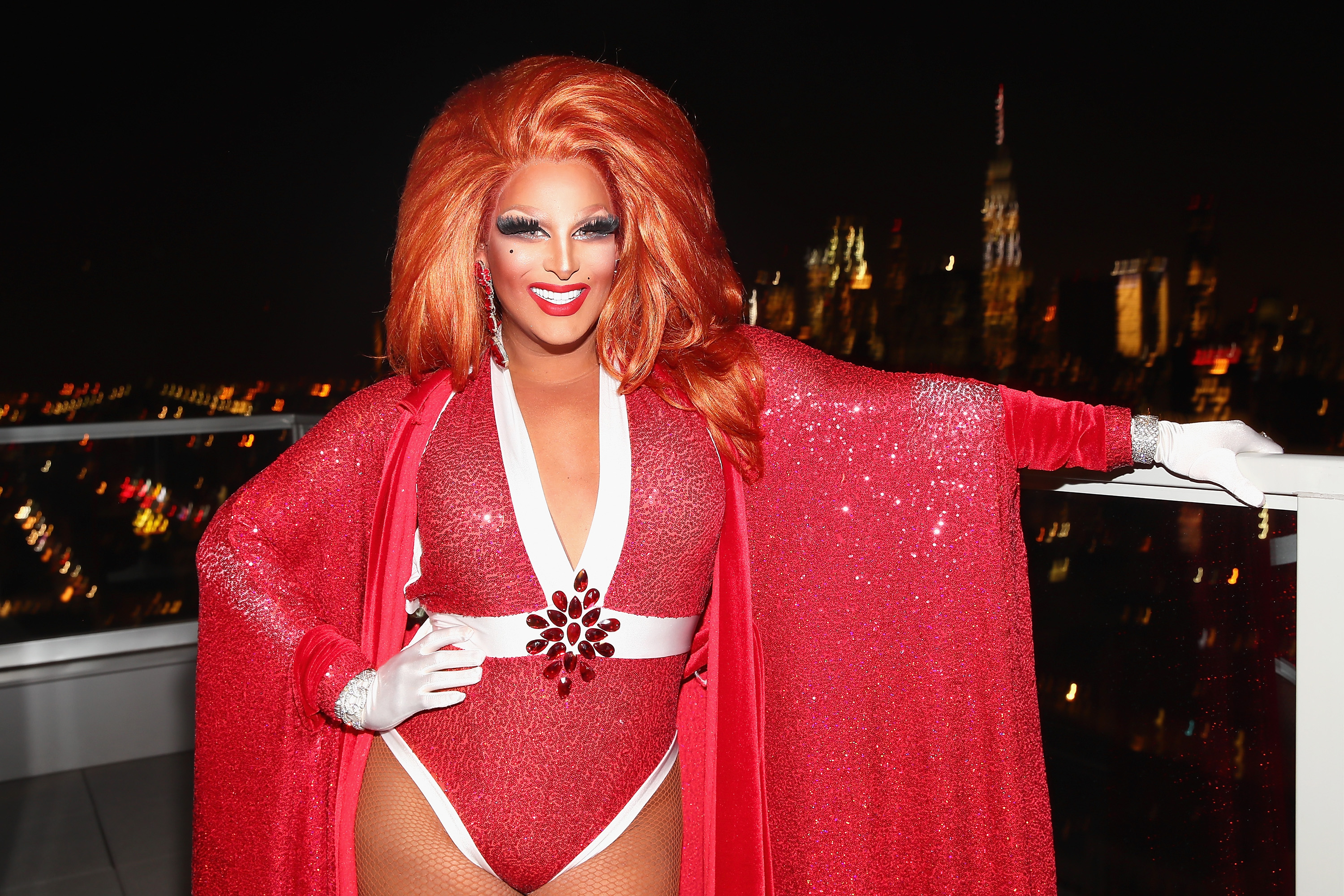 Roxxxy Andrews is a 'RuPaul's Drag Race' icon
One of the franchise's "pageant queens," Andrews, whose real name is Michael Feliciano, is one of the most memorable contestants in RuPaul's Drag Race history. Andrews was first a contestant on season 5, where she had a memorable run and was a runner-up. She was known as a part of the Rolaskatox trio with Alaska and Detox. Andrews won two main challenges in season 2 and placed high five times. She had a very memorable lip-sync against Alyssa Edwards in which she is credited with being the first queen to incorporate a wig reveal into a Lip-Sync for Your Life performance.
Andrews returned for the second All Stars season where she sought to rehab her "bad girl" persona as well as showing the world and the show how she has elevated her drag. Her run on this season was successful as on this season as well, despite being controversially saved by Rolaskatox several times. Andrews won one main challenge and made it to the finals, placing fourth overall.
She returned as a lip-sync assassin for 'All Stars 5'
In All Stars 5 the major twist is that instead of the top two queens competing in a Lip-Sync for Your Legacy against each other, the sole top queen would compete against a lip-sync assassin from a previous season. As define by the Drag Race fandom, a lip-sync assassin is a queen who has won several competitive lip-syncs with memorable moments. The show has seemingly used the term loosely as far as All Stars with a mix of true assassins, some winners, and queens who are brought back frequently in the franchise.
In the sixth episode, Andrews was the lip-sync assassin and went up against Miz Cracker. The song selection was Ariana Grande's "One Last Time," and Andrews had several reveals which propelled her over Cracker, including a "Thick & Juicy" strap.
RELATED: Why Shea Couleé Is the All-Star Queen 'RuPaul's Drag Race' Fans Need Right Now
Fans and her fellow queens were gagging
Both fans and other RuPaul's Drag Race queens showed Andrews a lot of love for a show-stopping appearance on All Stars 5.
RELATED: Would Pearl Return to 'RuPaul's Drag Race' for 'All Stars'?
"I haven't seen the episode yet, but I'ma just say @RoxxxyAndrews is the best f*****g drag queen in the world and that's on periodtttttt. And, just like a fleet enema, she is what?! Here. To. Make. It. Clear," said Andrews' close friend and season 5 and All Stars 2 queen Detox.
Season 8 queen and All Stars 5 queen Derrick Barry tweeted, "Did @RoxxxyAndrews just make Top 4?!"
"I tell myself everyday that i look like @RoxxxyAndrews when I get in drag #goals," said season 10's Miss Congeniality, Heidi N Closet.
"Literally. Every time I think I got my shit together as a drag queen, I remind myself there is a @RoxxxyAndrews in this world. It's a good way to keep myself grounded," tweeted season 10 queen Nicky Doll.
RuPaul's Drag Race All Stars season 5 has two more episodes in its season. The show airs Fridays on VH1.