'RuPaul's Drag Race': Only 1 Eurovision Song Has Ever Been Used in a Lip Sync
RuPaul's Drag Race and its multiplying spin-off series have seen hundreds of lip sync battles over the year to some of the world's most popular songs. Another popular TV competition — the Eurovision Song Contest — draws in a much larger audience that Drag Race does, yet only one winning song from the longtime songwriting competition has been featured in a lip sync on Drag Race.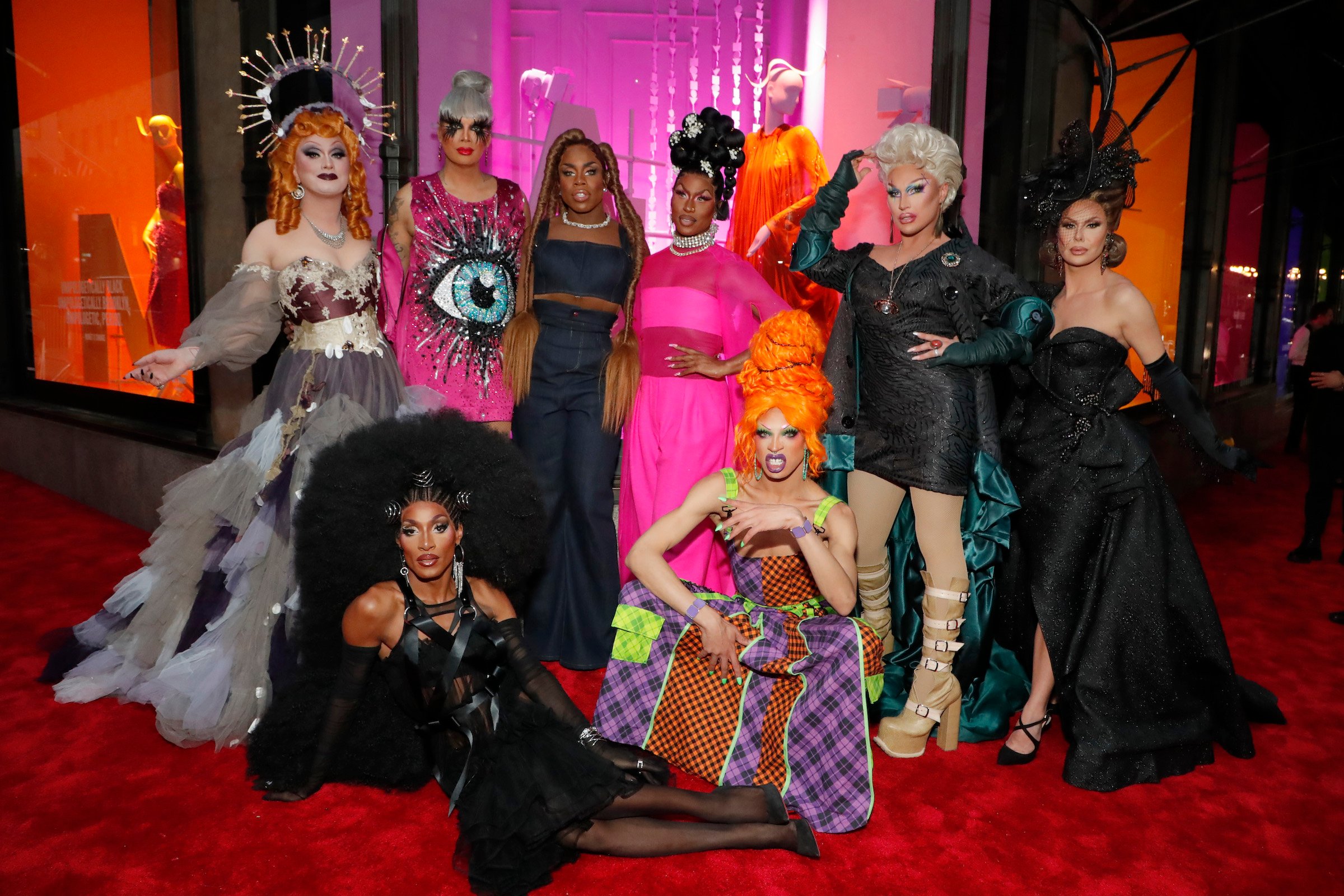 Eurovision first started in 1956
The Eurovision Song Contest was first held in 1956, and over the years, countless songwriters have represented their countries in the beloved competition. The competition is organized by the European Broadcasting Union and primarily features countries in Europe, with Australia being the most recent non-European addition.
The rules are simple: each participating country submits an original song that the artist or group performs on live TV and radio, and the other competing countries cast their votes for who they believe should win.
Since its inception, Eurovision has seen the start of some unforgettable artists' careers. In 1974, legendary Swedish pop group ABBA won the contest with "Waterloo," their second single. In 1988, legendary vocalist Céline Dion represented Switzerland and won the show with the song "Ne partez pas sans moi."
In 1970, Julio Iglesias was an up-and-coming singer when he represented Spain in Eurovision. He ultimately placed fourth, but he became a worldwide superstar after his Eurovision appearance. In 1974 — the same year ABBA won — Australian singer Olivia Newton-John competed for the UK and also placed fourth. Both Iglesias and Newton-John went on to sell hundreds of millions of records globally, with Newton-John winning four Grammy Awards and starring in the classic musical film Grease.
'Toy' by Netta was a lip sync song on 'RuPaul's Drag Race UK vs. The World'
RuPaul's Drag Race has paid homage to Eurovision in the past. Perhaps the most popular episode of RuPaul's Drag Race UK to date, the "RuRuvision Song Contest" from season 2 of the show pit two competing girl groups together as they performed the hit song "UK Hun?"
In 2022, RuPaul's Drag Race aired its first-ever international competition, RuPaul's Drag Race UK vs. The World. The show's fifth episode culminated in a direct nod to Eurovision: American queens Jujubee and Mo Heart lip synced to the song "Toy" by Israeli artist Netta. Released in 2018 as Israel's official entry in the Eurovision Song Contest, "Toy" eventually brought Netta to the win and earned her the iconic glass microphone trophy.
Eurovision artists including Céline Dion have been used in 'Drag Race' lip syncs
Though Netta's "Toy" is the first Eurovision-winning song to be featured on RuPaul's Drag Race, it's not the first time a past Eurovision competitor has had their music used in lip syncs.
On season 1 of Canada's Drag Race, queens Kiara and eventual winner Priyanka lip synced to Céline Dion's hit single "I Drove All Night" in one of the most dramatic lip syncs of the season. Season 2 of Canada's Drag Race ended in an epic final three performance of Dion's soaring ballad "It's All Coming Back to Me Now," with Icesis Couture beating out Kendall Gender and Pythia for the crown.
RELATED: 'RuPaul's Drag Race': Which Singer Has Had the Most Lip Sync Songs in the Emmy-Winning Show's History?