This 'RuPaul's Drag Race' Queen Is an Unapologetic Fan of Daenerys Targaryen and 'Game of Thrones'
She's more than just a dancing diva. Former RuPaul's Drag Race contestant, Shangela,  loves Game of Thrones, even referring to herself as "the Danaerys Targaryen of Drag, Shangela Stormborn." That is, until the final season of the HBO drama. 
Here's what we know about this performer and the HBO series. 
Shangela is a drag queen, formerly of 'RuPaul's Drag Race'
Miss Shangela Laquifa Wadley is known for many things. She's known for her dancing, her "Halleloo" shoutouts, and her many, many boxed entrances into the RuPaul's Drag Race competition.
She appeared as a contestant for two seasons of RuPaul's Drag Race and one of RuPaul's Drag Race: All-Stars. One of the most memorable is her sugar daddy speech during the spinoff series, Untucked.
Mimi Imfurst accuses Shangela of having a sugar daddy who pays for all of her outfits. Shangela is sure to tell her she's never had a sugar daddy, but if she wanted one, she could probably get one because she is what? Sickening.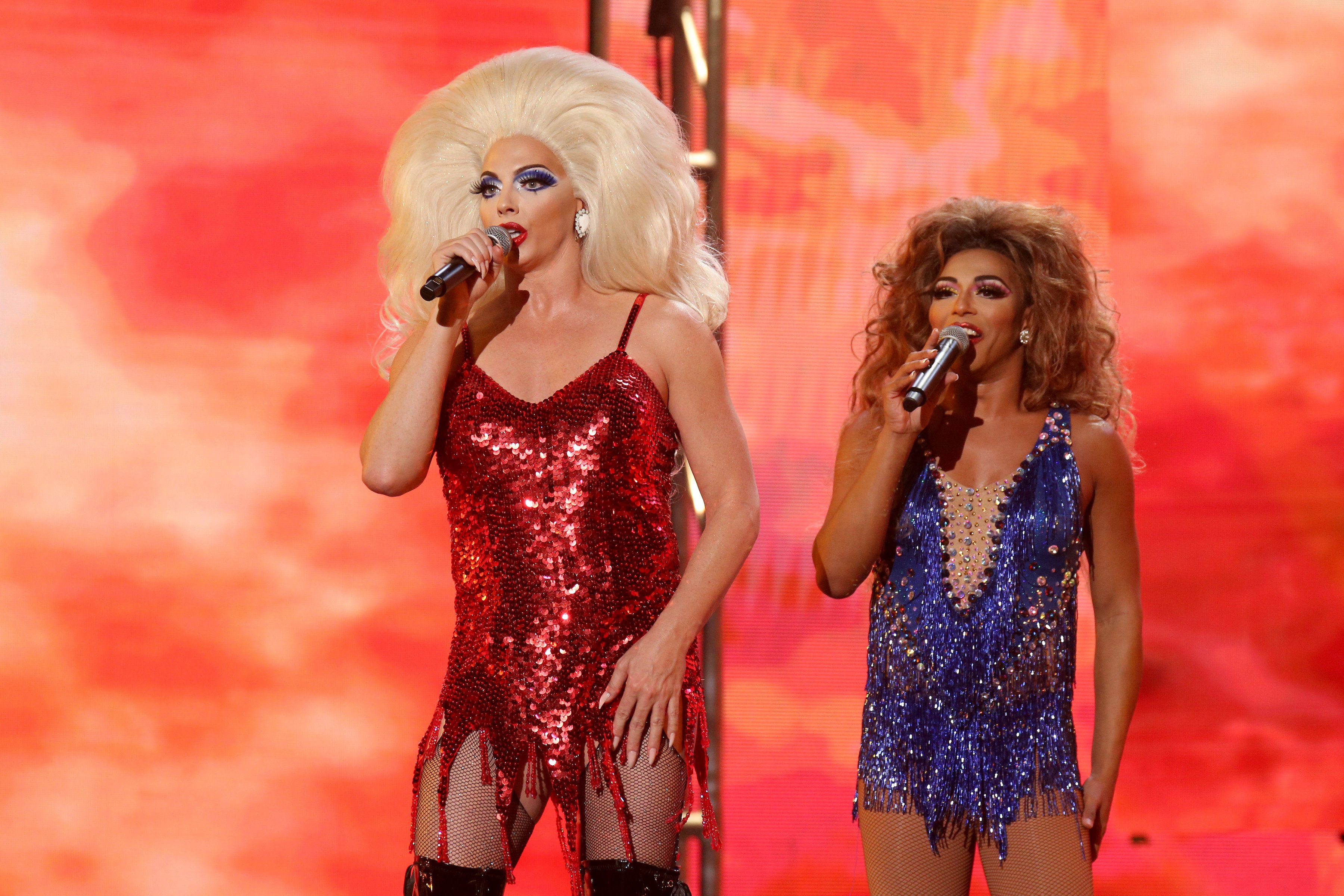 This performer loved 'Game of Thrones' and one character in particular
As one of the most popular HBO shows, Game of Thrones, earned several awards and recognition from viewers worldwide. Some celebrities came forward sharing their thoughts, including Queer Eye's Jonathan Van Ness and the RuPaul's Drag Race queen, Shangela.
Shagela even had her podcast recap show where she talked about her favorite moments and episodes. When it came to Daenerys Targaryen's turn toward dictatorship, Shangela posted her response to Instagram — her taking her crown and ripping it up.
Shangela appeared on 'All-Stars 3,' calling herself the 'Danaerys Targaryen of Drag'
When Shagela returned to the bubblegum pink walls of the Werk Room for All-Stars, she was sure to give a shoutout to her favorite series and character, which were airing around the same time as new episodes of the reality competition series. 
"I Am the Danaerys Targaryen of Drag, Shangela Stormborn," Shangela announced during one episode. "Baby, I Am the Mother of Dragons, I Am the Breaker of Chains!"
This performer made it to the finals in All-Stars 3, writing her own "Kitty Girl" verse before being eliminated by the "Jury of Queens." After losing the crown, the perform also referenced Game of Thrones while in an interview with Entertainment Weekly.
"I've always had the spirit of a survivor," Shangela said. "I refer to myself as Daenerys Stormborn [from Game of Thrones]. Even though the battle didn't go in my favor, I will forever remain a queen. Halleloo!"
Drag Race viewers can see already-released episodes of RuPaul's Drag Race: All-Stars 5 on the VH1 website and WOWPresents Plus in select countries. Some seasons of RuPaul's Drag Race, including Shangela's Season 3, are available for streaming on Hulu.