These 'RuPaul's Drag Race' Queens Weren't on 'All-Stars 5' but They Should've Been
These queens have plenty of charisma, uniqueness, nerve, and talent. Although they weren't on 'RuPaul's Drag Race: All-Stars 5,' they definitely would've added something to the competition.
Although there are only a few All-Stars chosen for this reality competition series, some were hoping for appearances from a few other fan-favorite drag performers. From season 12's Crystal Methyd to the loveable (and loud) Vanessa 'Vanjie' Mateo to Asia O'Hara, here are a few of the contestants that fans wanted to appear in RuPaul's Drag Race: All-Stars 5.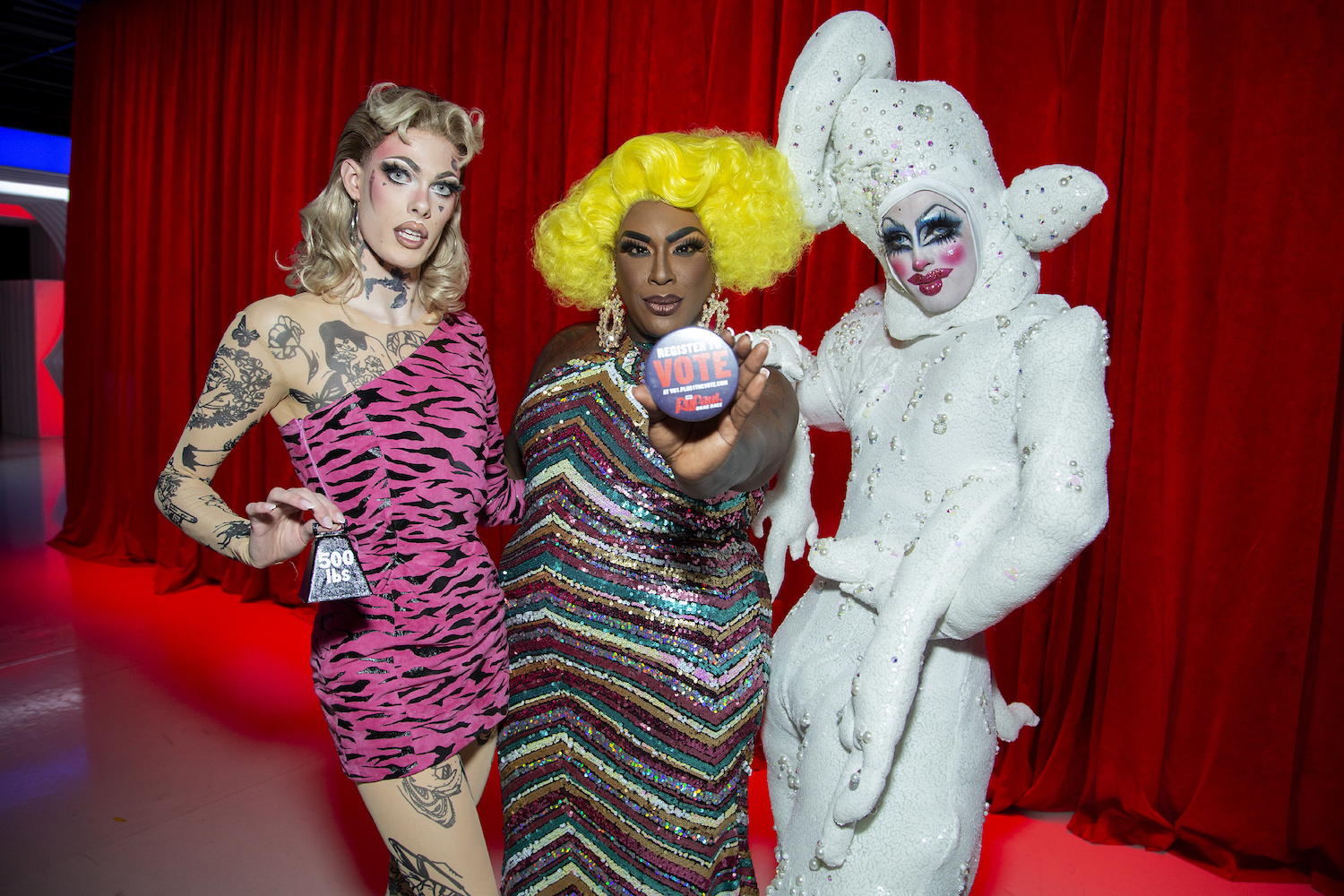 Crystal Methyd of season 12
OK, maybe she doesn't count because she was literally just on a regular season of RuPaul's Drag Race. Still, some fans are rooting for the return of the quirky, unique, and loveable Crystal Methyd. (That's especially true because of all the obstacles faced by the contestants of season 12, from canceled gigs to social distancing requirements.) 
Kim Chi of season 8
Sure, Derrick Barry is super fun and adds a little Brittney to the competition, but there were plenty of other season 8 girls who still deserve a second chance at the crown. That includes the queen of creativity, Kim Chi, who went on to start her own line of cosmetics. 
Kim did return to the Drag Race competition for the special Christmas episode, titled RuPaul's Drag Race Holi-slay Spectacular, which also featured contestants Trixie Mattel, Shangela, and Jasmine Masters. 
Vanessa 'Miss Vanjie' Mateo of season 10 and 11
She's had a few cameos since her untimely (but iconic) exit from season 10. Vanessa "Miss Vanjie" Mateo quickly became a fan-favorite with her loud personality and lip-syncing skills. She even returned as a "lip-sync assassin" for All-Stars 5.
Although she technically got a second chance with season 11, some believe that her relationship with Brooke Lynn Hytes might have taken away from her role as a contestant. As a result, some expect her to walk into the bubblegum pink walls of the Werk Room at least a few more times. 
Kameron Michaels from season 10
Season 10 was well represented on this season of All-Stars, thanks to Miz Cracker, Mayhem Miller, and Blair St. Clair. Still, Miss Kameron Michael could've made lip-syncing even more interesting for this group, especially because she eliminated a handful of contestants during her season. 
In fact, Kameron Michaels made it all the way to the "Top 3" of her season, but eventually lost the final lipsync (and the crown,) to the Italian diva from New York, Aquaria. She could definitely be in a future season of All-Stars.
Asia O'Hara of season 10
After that butterfly incident, some are calling for the Ru-demption of this season 10 finalist. Asia O'Hara made a name for herself as a queen with a huge heart, slaying the runways and earning fans along the way. As a result, some fans hope Asia O'Hara could return to the Werk Room for a season of All-Stars.