'RuPaul's Drag Race' Season 13 Episode 13 Recap — Scarlett Johansson Gives the Queens Acting Advice
After weeks of competing, there are only a few episodes left of this reality competition series. This week featured a cameo from Scarlett Johansson and a new sci-fi flick created by RuPaul. Here's our summary of the latest episode of RuPaul's Drag Race, featuring the acting challenge and the final four "ruvealed."
[This article contains major spoilers from the 13th episode of RuPaul's Drag Race season 13. Read at your own risk!]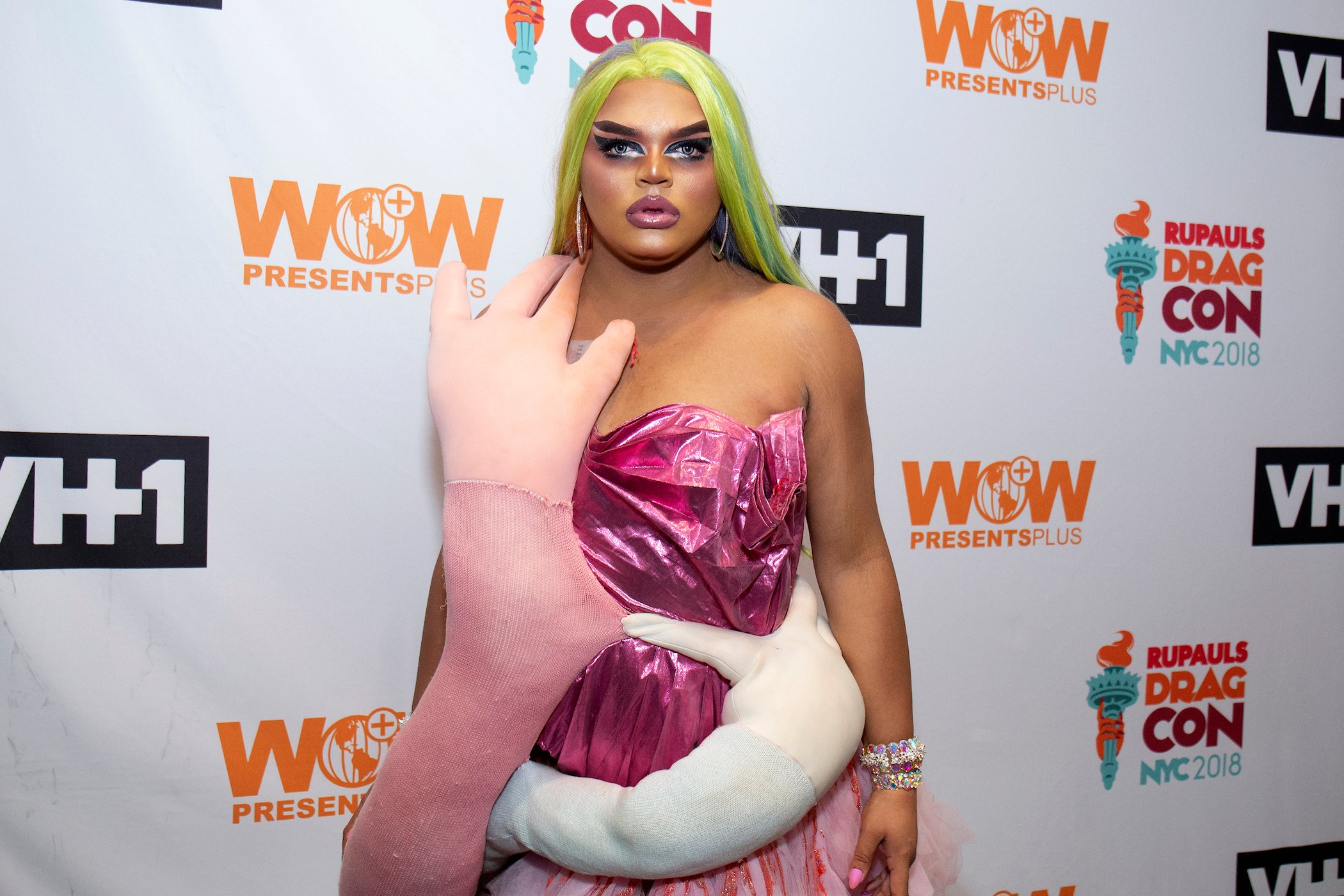 Who will make it to the final four of 'RuPaul's Drag Race' season 13?
Utica has sashayed away and left a long mirror message. Symone, who just lipsynced last week, needs to wiggle to the top. Gottmik and Kandy Muse are both feeling good about their reading skills. It's still anyone's game, though.
After de-dragging, RuPaul comes in and tells the queens their acting maxi-challenge. The queens will appear in the sci-fi flick, titled Henny, I Shrunk the Drag Queens, as teeny tiny drag queens fighting for survival. 
RuPaul describes the characters to the contestants. Dominque is the mean one. Margarita is the smart one. Brandy is the sarcastic one. Chardonnay is the "winey" one. Ginger Ale is the dumb one.
After reading the scripts, Symone really wants to play Dominque, but so does Kandy. Instead of doing a whole audition, Symone just backs down and decides to play Margarita.
The 'RuPaul's Drag Race' queens get a virtual visit from Scarlett Johansson
After doing a quick read-through, the contestants go through their drag to find outfits for the challenge. Unfortunately, there aren't many options left, especially for Rosé, who whips out a Joey Jay-esque wig. Symone is really stressing, especially because her drag family is full of perfectionists.
Then, the queens get a special surprise she-mail from Scarlett Johansson. The actor encourages the queens to be themselves and to love their characters. Colin Jost even pops in to ask a question.
The contestants act in 'Henny, I Shrunk the Drag Queens'
It's time to film in front of the green screen! Kandy Muse is really shining as Dominique and Symone is angry that she didn't get that role. Olivia says Symone is almost stuck in this character but the other queens notice Olivia keeps asking questions.
Gottmik thinks Rosé is the one to watch, but Gottmik is killing it with her sneeze moment. Then, it's time to go back into the Werk Room and get ready for the mainstage.
Symone says she felt a lot of pressure in this competition because she's so close to Gigi Goode. She doesn't want to fizzle out. That won't be her story. The queens also discuss representation on television and Gottmik shares that there was never anyone like her.
On the runway, category is 'Ode to Pockets'
After showing off their pocket-themed outfits, the queens watch their finished product. Gottmik gets a lot of laughs with her character's cat allergy, as does Olivia Lux with her reading of Kandy Muse's character.
However, when the queens receive their critiques and Symone, Rosé, and Gottmik get the best feedback. Kandy Muse gets emotional when discussing her outfit. Then, RuPaul asks, again, who deserves to go home tonight and why.
Symone says Olivia Lux, while Olivia can't pick who should go home because she doesn't want to say herself. She eventually picks Kandy. Rosé, Kandy, and Gottmik say Olivia.
After the judges deliberate, Rosé is the winner. Olivia and Kandy Muse are the bottom two. After lipsyncing to "Strong Enough" by Cher, Olivia Lux sashays away, leaving Kandy Muse, Rosé, Symone, and Gottmik in the final four.
New episodes of RuPaul's Drag Race premiere on VH1.