'RuPaul's Drag Race' Season 13 Episode 5 Recap — Bring It To the Bag-Themed Runway Extravaganza
Symone's been in the top but can she pull together a bag-themed look for the "Bag Ball" challenge? Here's our recap of episode 5 of RuPaul's Drag Race, complete with a mini-challenge and another queen sashaying away.
[This article contains major spoilers from the fifth episode of RuPaul's Drag Race season 13. Read at your own risk!]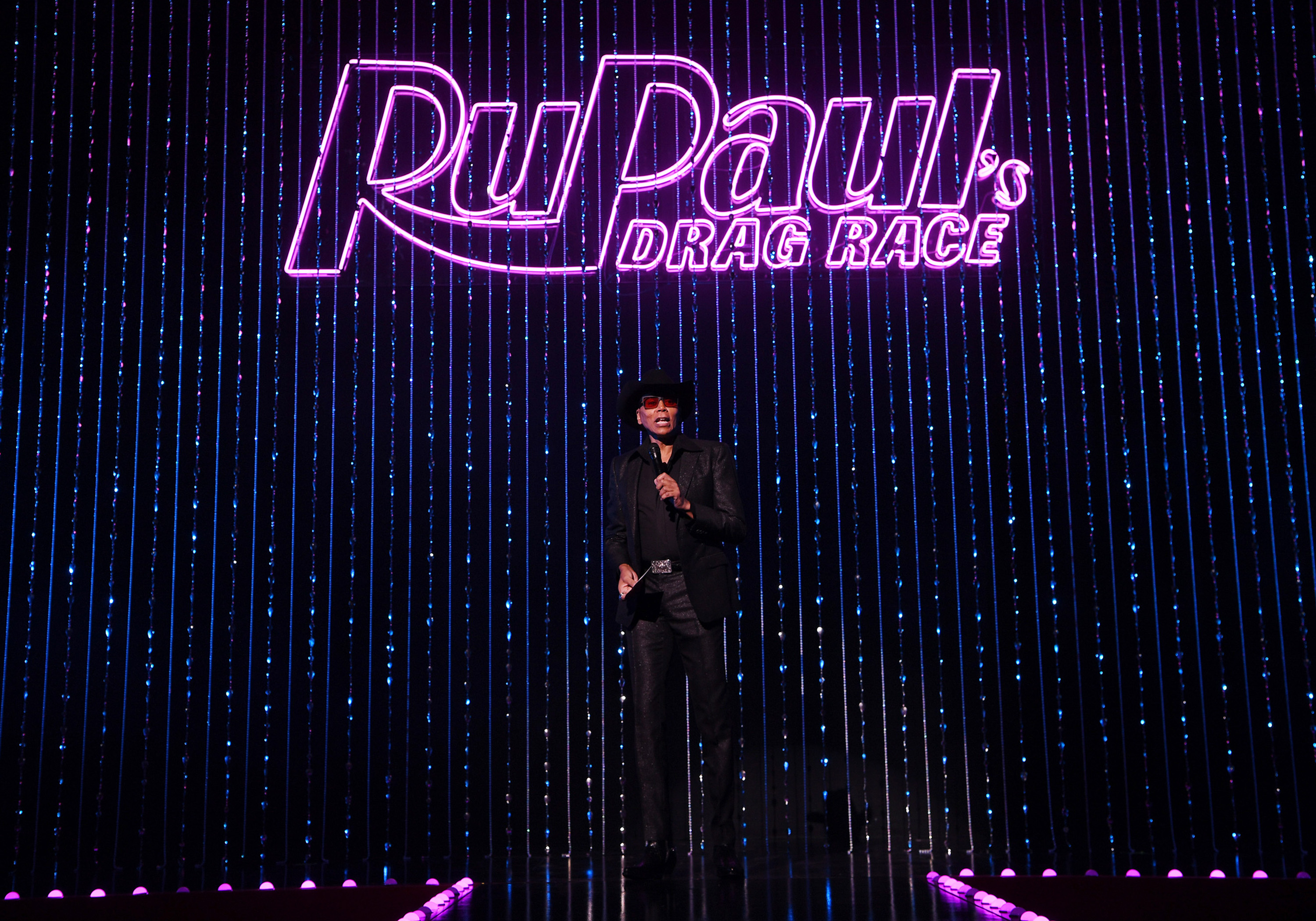 The queens compete in a baby-themed mini-challenge
While looking at the first mirror message of the season, Denali is sad for two reasons. Of course, she's sad that her closest friend in the competition sent home. She's also sad because she wants the other girls' respect — she's technically been in the bottom twice now!
Kandy's talking about landing in the top when she lets it slip that Symone is her biggest competition. She's big competition, Tamisha says, but she's not the only competition! While de-dragging, Tamisha says that Kandy just lit a fire in her.
Later, RuPaul enters the Werk Room for the "Baby Got Back" mini-challenge. Dressed in quick baby drag, the girls show off their best dance moves. After flopping around on the floor, RuPaul names LaLa Ri the winner and announces the maxi-challenge.
This week, the queens will be serving three looks for the "Bag Ball," one of them made from scratch. Symone is feeling a little shaken up — she's not a seamstress.
The queens make their 'Bag Ball Eleganza'
The girls scramble to get bags and Kandy isn't happy with the backpacks she grabbed. "Miss Two Ts" took what she originally wanted to use. Rosé, while talking to Elliott, says that there are a few great seamstresses this season.
LaLa Ri isn't one of those seamstresses, but Utica is quick to lend a hand. Not long after, LaLa Ri breaks her machine. She abandons that and decides to hot glue some paper bags together. Unfortunately, she realizes she may not have enough for a whole look.
After Utica says that she's always wanted to go to a Ball but there aren't any near her hometown, Tamisha puts on a makeshift show in the Werk Room. Most of the contestants join in on the fun before breaking off to talk to RuPaul.
The contestants get ready for the runway
Kandy tells Ru that she has some tricks in her bag — literally. Utica has a chance to explain her quirky aestetic. Then, RuPaul makes an announcement. For the queen's second runway look, Money Bags, they'll each showcase a Coach bag.
While looking at Joey Jay's finished product, Kandy Muse says that yes, she has a huge crush on the queen, but her fashion taste is super questionable. While getting ready, the contestants have a chance to talk about the Black Lives Matter movement, which is actually a very personal subject for LaLa Ri.
On the runway, category is bags everywhere!
It's always a good day on the runway when there are more than 30+ unique looks showcased. For the "Mixed Bag" category, Gottmik did a "body bag" look. Denali does a look inspired by car dummies. For the "Money Bags" category, there are some fierce looks, each featuring the Coach bags. 
Then, for the Bag Ball Eleganza, there are looks featuring sleeping bags, paper bags, and everything in between. While getting critiques, the judges discuss Joey Jay's "IV bag" and said it should've been a "poison ivy bag."
With RuPaul saying that Gottmik's look is one of the best runway moments in Drag Race herstory, the drag performer wins the challenge. LaLa Ri, whose corset was literally falling apart, landed in the bottom two, along with Joey Jay. After lipsyncing to "Fancy" by Iggy Azalea and Charli XCX, Joey Jay sashays away.
New episodes of RuPaul's Drag Race premiere on a weekly basis on VH1.