'RuPaul's Drag Race' Season 13 Episode 6 Recap — It's a Disco on the Runway
There a lot of drama still lingering for these performers. Now, however, they must work on pairs for a new challenge from RuPaul. Here's our recap of the disco-themed episode 6 of RuPaul's Drag Race.
[This article contains major spoilers from the sixth episode of RuPaul's Drag Race season 13. Read at your own risk!]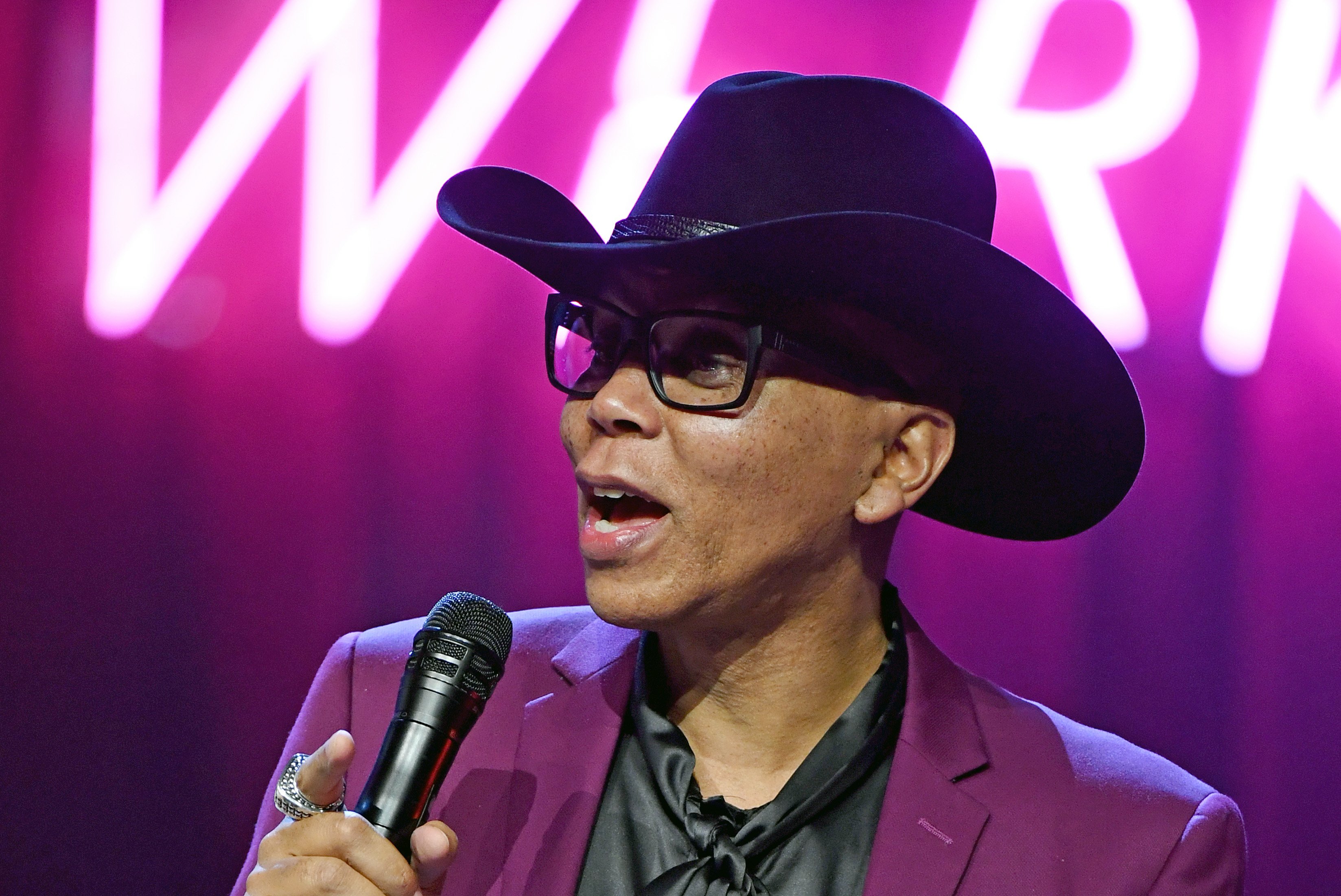 Kandy and Tamisha werk out their 'Untucked' tea
After heading back to the Werk Room, Kandy shares that she's sad her "boyfriend" went home. A few other queens have Untucked on their mind, which was pretty intense last week. (There's even a clip of Tamisha and Kandy arguing.) Olivia asks how everybody is feeling.
Utica feels like the whole situation was blown out of proportion, but Kandy is still hurt. Tamisha feels like her words are getting twisted, but Kandy won't even give her a chance to speak. The bottom line, Tamisha says, is don't ask a question that you don't want the answer to. She said what she said.
RuPaul enters the Werk Room and tells the queens to pair up. They have to choose carefully, though, because their partners will compete together for both the mini-challenge and the disco-themed maxi-challenge.
Because Gottmik won last week, she joins Kandy and Tina Burner to make it a group of three. Together, these pairs make sickening wallpaper outfits. Tamisha Iman and Elliott win. Then, RuPaul announces that the queens will be making a "dancing documentary" about disco, baby.
Tina, Kandy, and Gottmik are covering the birth of disco. Tamisha and Elliott have disco and sex. Olivia and Utica have Studio 54. Denali and Rosé are doing disco fashion, while LaLa Ri and Symone are doing disco sucks.
The funky pairs prepare for the maxi-challenge
In the Werk Room, some of the queens are excited, especially LaLa Ri. Denali and Rosé share with RuPaul why they picked each other — they're at a similar level. Rosé says she needs to let her guard down, though.
Symone and LaLa Ri, are ready for some moving and grooving, even though they haven't heard of the "disco sucks" era. Kandy Muse, Gottmik, and Tina Burner aren't familiar with disco, but their category is based in New York, which is perfect for this team.
After talking with RuPaul, Kandy kikis with the other queens, asking if they think they'll be judged individually. Kandy is having second thoughts because her team doesn't have any dancers. There could even be a triple elimination.
The queens get ready for the runway
The contestants head to the mainstage to rehearse their choreography. The group of three is somewhat struggling. Elliott and Tamisha are given hula hoops and Tamisha is pretty limited beyond just the cancer.
Rosé and Denali are "killing it" with some of the hardest out of the contestants. Olivia and Utica, with cloth flags are pretty disjointed, with some of the queens commenting on Utica in their confessionals.
On elimination day, Kandy Muse, Gottmik, and Tina Burner do their own "mean girls" pep talk. Olivia Lux talks about her weight as a child and how that impacted her identity. Kandy says that she feels bad about her argument with Tamisha. She hasn't been like that in a while.
It's their last dance and on the runway, category is: little black dress
On the mainstage, it's finally time for the disco-mentary. The "mean girls" have a few panicked moments, but make it through their routine. Tamisha and Elliott dominate their hula hoop routine.
Olivia and Utica get a few smiles from the judges. Denali and Rosé look amazing for their fashion segment. LaLa Ri and Symone get some laughs for their "disco sucks" era. After the documentary ends, the queens show off little black dresses on the runway.
The judges deliberate and because of her runway and performance in the challenge, Olivia Lux is the winner this week. That means Kandy Muse and Tamisha Iman, hot off of the heels of their Untucked drama, are the bottom two. The queens lipsync to "Hit 'Em Up Style" by Blu Cantrell and as a result, Tamisha Iman sashays away.
New episodes of RuPaul's Drag Race premiere on VH1 on a weekly basis.