'RuPaul's Drag Race' Season 13 Episode 7 Recap — 'Bossy Rossy: The RuBoot'
Tamisha left her mark on the competition. Still, the show must go on, complete with the reading challenge and a "RuBoot" of the Bossy Rossy show. Here's our recap of RuPaul's Drag Race season 13, episode 7.
[This article contains major spoilers from the seventh episode of RuPaul's Drag Race season 13. Read at your own risk!]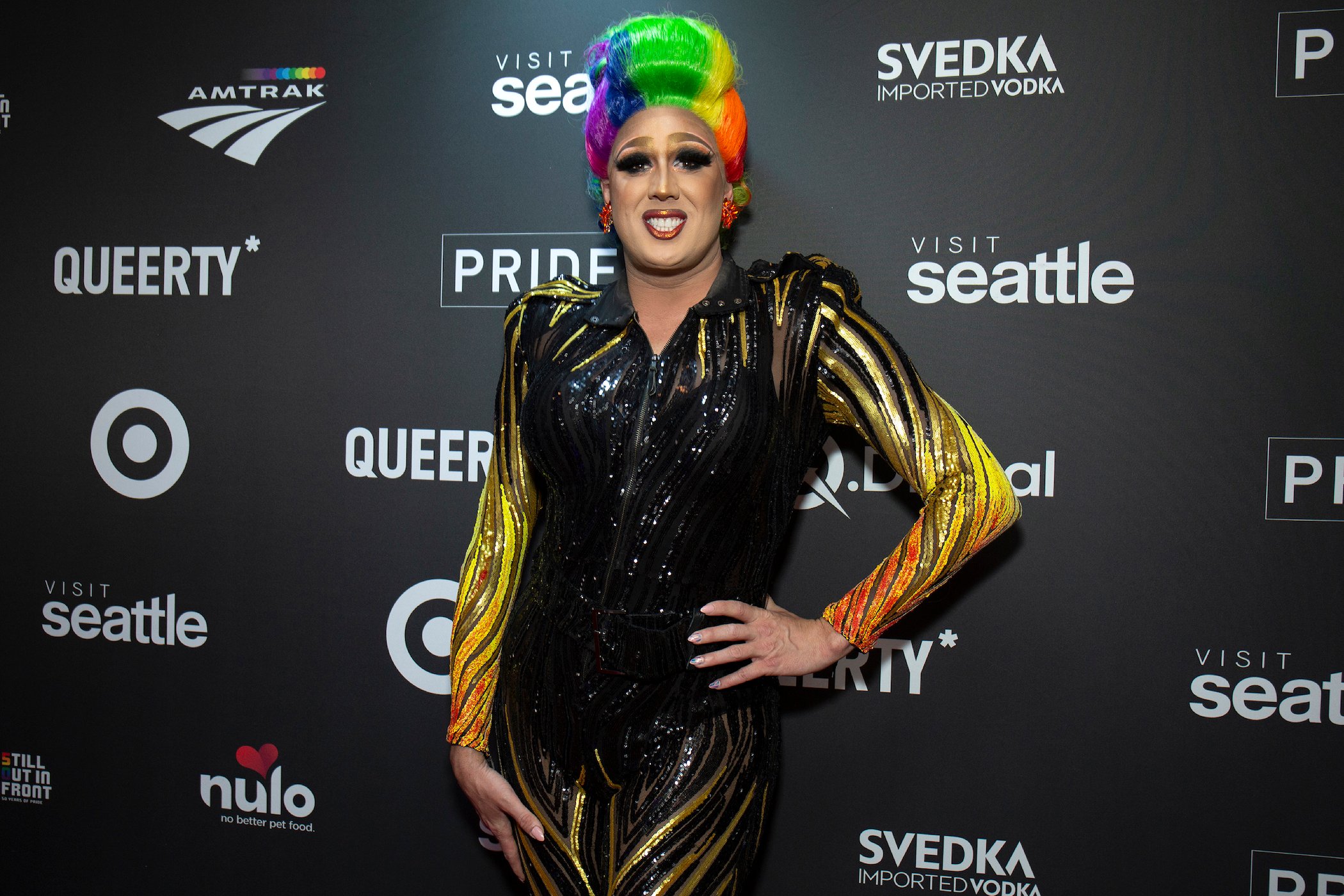 The library is officially open
Kandy Muse is happy to slay another day, of course. The drag queen still feels weird and guilty about sending her sister home. Olivia feels totally validated by her win. Elliott, on the other hand, is having a hard time making friends.
While kiki-ing around the table, Rosé shares that she had a nightmare about being sent home and the other queens think it's time to make that dream come true. (They're just joking, of course.) Then, RuPaul sashays into the Werk Room and shares that the mini-challenge this week is the reading challenge.
The library is open. Symone and Gottmik leave the girls gagging on their reads. Elliott is struggling to get a joke in. After each of the queens throw their shade, Gottmik is the winner and RuPaul announces this week's maxi challenge — the trashy talk show called the Bossy Rossy: The RuBoot. The contestants will be appearing in groups assigned at random.
Rosé, LaLa Ri, and Denali are booked for the segment titled "I'm pregnant with my imaginary boyfriend's baby." Gottmik, Utica, and Olivia Lux are tackling "Breaking my Silence: Escaping from the Cult of Mime-ology." Symone and Kandy are booked for the segment "Former Teen Queens: Where Are They Now?" The last group, Tina Burner and Elliott, are doing "My Best Friend's 600-Pound *ss is Killing our Friendship."
It's time for Bossy Rossy: The RuBoot
In their groups, Tina Burner is a little concerned about working with Elliott. They'll make it werk, though. Kandy Muse is looking to change things up, but she's nervous about being "over the top." Symone says this may not be the best challenge for that.
Denali is looking to redeem herself. Utica already has improv experience and really wants to be a mime with the physical comedy. The issue is that Olivia wants the same part and Utica just gives it to her.
Then, it's time for the maxi-challenge: Bossy Rossy: After Dark. Denali and Rosé, as two pregnant women, are giving much more than LaLa Ri. Olivia and Gottmik are getting a lot of laughs but when Utica comes in, the viewers are confused.
Kandy is trying not to be "over the top," and, according to Gottmik, it's working. Symone as "Deborah" was trying to bring more energy with her candles and singing. While Tina Burner brought some physical comedy, Elliott didn't have many jokes.
The queens get ready for the main stage
It's elimination day and some of the queens are nervous. Symone is second-guessing herself at this point. The queen shared that her brother went to jail and that impacted her relationship with her mother.
Elliott talks to Tina and says she thinks she did well. The other girls, however, weren't complimenting her the same way they were Tina. Then, Elliott shares that she has pretty severe clinical depression.
Tina says that her mother faced the same challenges while she was growing up. Meanwhile, Kandy and LaLa shared their love for Maury Povich, acting out a scene.
On the runway, category is beads
The queens strut their stuff on the runway, showcasing their best bead-themed looks. For Tina Burner, that means Mardi Gras. For Olivia, that means hair with bubbles.
Then, it's time for the judge's critiques. Michelle tells LaLa Ri that the rip in her outfit is noticeable but in the challenge, she was not noticeable. Olivia gets great critiques for her mime and Utica is clearly upset.
After deliberating, the judges crown Olivia Lux as the winner of this week's challenge. LaLa Ri and Elliott are the bottom two. After lipsyncing to "Whole Lotta Woman" by Kelly Clarkson, LaLa Ri sashays away.
New episodes of RuPaul's Drag Race premiere on VH1 on a weekly basis.