'RuPaul's Drag Race' Season 13 Episode 9 Recap — It's Time for the Snatch Game
Kandy is back and just in time for the Snatch Game! This week, the queens put on their best celebrity impressions, all while making the judge's laugh. Here's our summary of the latest episode of RuPaul's Drag Race.
[This article contains major spoilers from the ninth episode of RuPaul's Drag Race season 13. Read at your own risk!]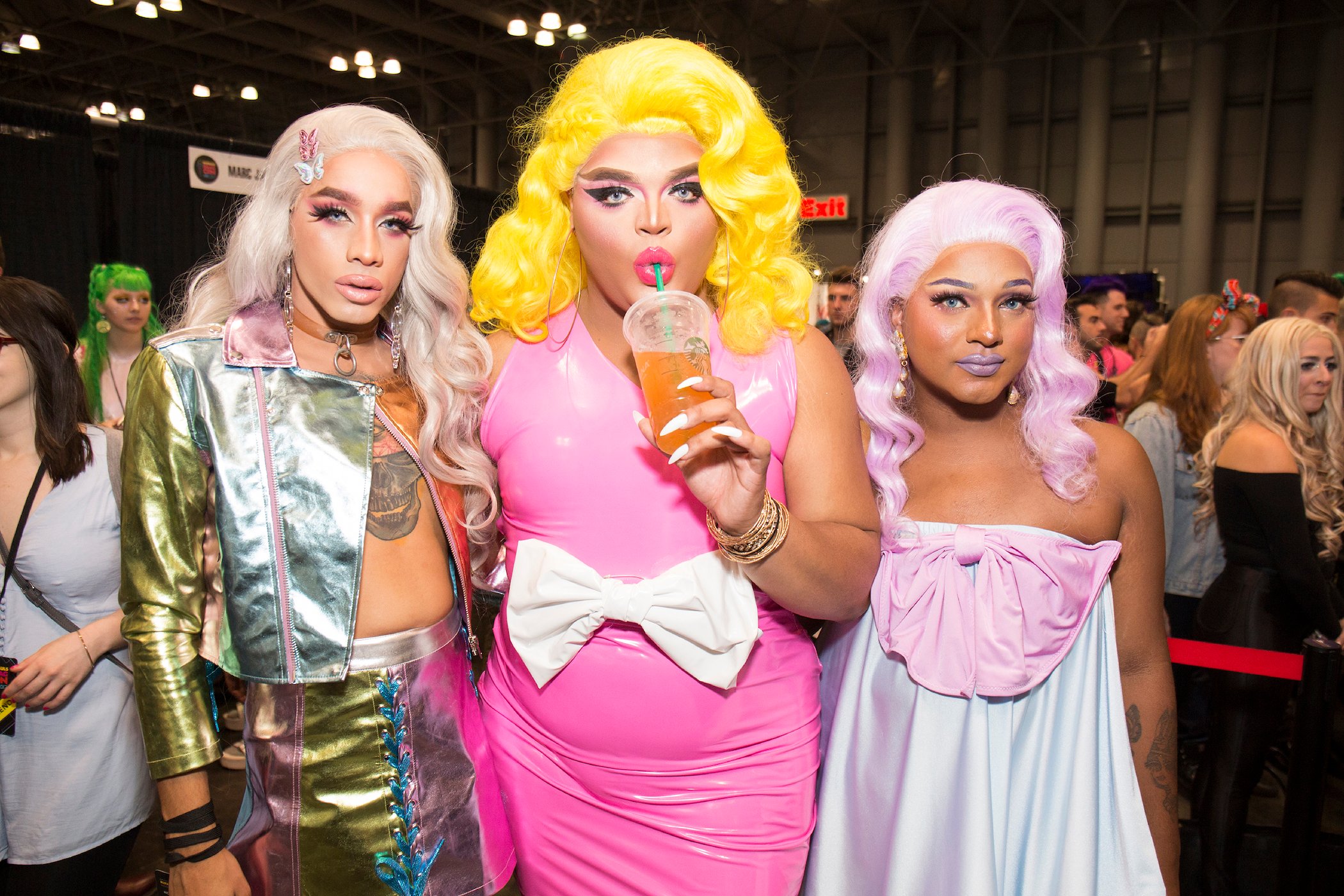 It's time for the 'RuPaul's Drag Race' queens to rock the mini-challenge
The "double shantay" was super exciting for Symone, but back in the Werk Room, Kandy is still processing. Now, she has a fire under her butt to do well.
Denali also notices that this is a big milestone because it's the first time three queens from the "Winner's Circle" were in the bottom. For Rosé, who won her first challenge, she's now ready to be in the Top Four.
Now a new day in the Werk Room, Kandy is ready to get to the end of this competition. For today's mini challenge, they'll be auditioning for a pantyhose-themed boy band.
Tina Burner, who has actual rocker experience, is the winner of the mini-challenge. After funking around, RuPaul shares that the maxi-challenge this week is the long awaited Snatch Game.
The 'RuPaul's Drag Race' maxi-challenge this week is the Snatch Game
Everyone is excited and they go around the Werk Room sharing celebrities. Denali will be Jonathan Van Ness, while Gottmik will be Paris Hilton. Utica will be Bob Ross, complete with a squirrel afro.
Rosé is excited to bring her Scottish accent out as Mary, Queen of Scots. Symone tells RuPaul that she wanted to do an "out of the box" character, so she picked Harriet Tubman. RuPaul is a little worried about Utica being too intellectual.
Tina Burner is doing Richard Simmons after RuPaul tells Tina not to do Jennifer Coolidge. Olivia Lux shares she's doing the inspirational vegan chef Tabitha Brown, who isn't exactly an A-List celebrity, but she is exciting.
It's time for the Snatch Game!
Just like that, it's time for Snatch Game, featuring Raven and Victoria "Porkchop" Parker. During the characters' introductions, Symone gets a lot of laughs as does Rosé. Elliott, as one of the Golden Girls, falls flat with her "men" joke.
As the Snatch Game continued, Gottmik made plenty of iconic jokes as Paris Hilton. Rosé even made Kandy Muse laugh with her accent. Utica definitely took some risks, eating paint and painting on her face. After a few questions and jokes, Victoria is named the "winner."
On the runway, category is Fascinating Fascinators
On elimination day, Olivia and Utica are feeling strong, but Rosé says that they might be a little delusional. Utica even says, out loud, that Olivia might be in the bottom and Olivia heard it.
She calls her out and Tina Burner is excited for the drama to finally come out. Elliott says her grandfather, in his 80s, went to see her perform. Rosé's dad cried when she sang live in front of him.
Denali, whose parents have never seen her in drag, hopes this show can start a conversation about her new favorite sport. Then, it's time for the runway.
Olivia Lux, Utica Queen, and Elliott are in the bottom, while Gottmik, Denali, and Rosé are in the top. The rest are safe, with Symone getting a shoutout for her BLM-inspired runway. After deliberating, Gottmik is crowned the winner if this week's challenge.
After naming Olivia Lux safe, Utica Queen and Elliott with 2 Ts lipsync for their lives. The song is "Fascinated" by Company B and after plenty of funny faces, Utica is safe. That means Elliott sashays away.
New episodes of RuPaul's Drag Race premiere on VH1.