'RuPaul's Drag Race' Season 14: Daya Betty Urges Toxic Fans to 'Do Better'
RuPaul's Drag Race is a popular reality television show that rapidly expanded from LGBTQ crowds to mainstream audiences around the world. However, many viewers don't respond well to seeing queens that they don't agree with. RuPaul's Drag Race Season 14 finds Daya Betty under attack from the toxic fandom and urges them to "to better" in response to their "very hateful messages."
'RuPaul's Drag Race' Season 14 fans react to Daya Betty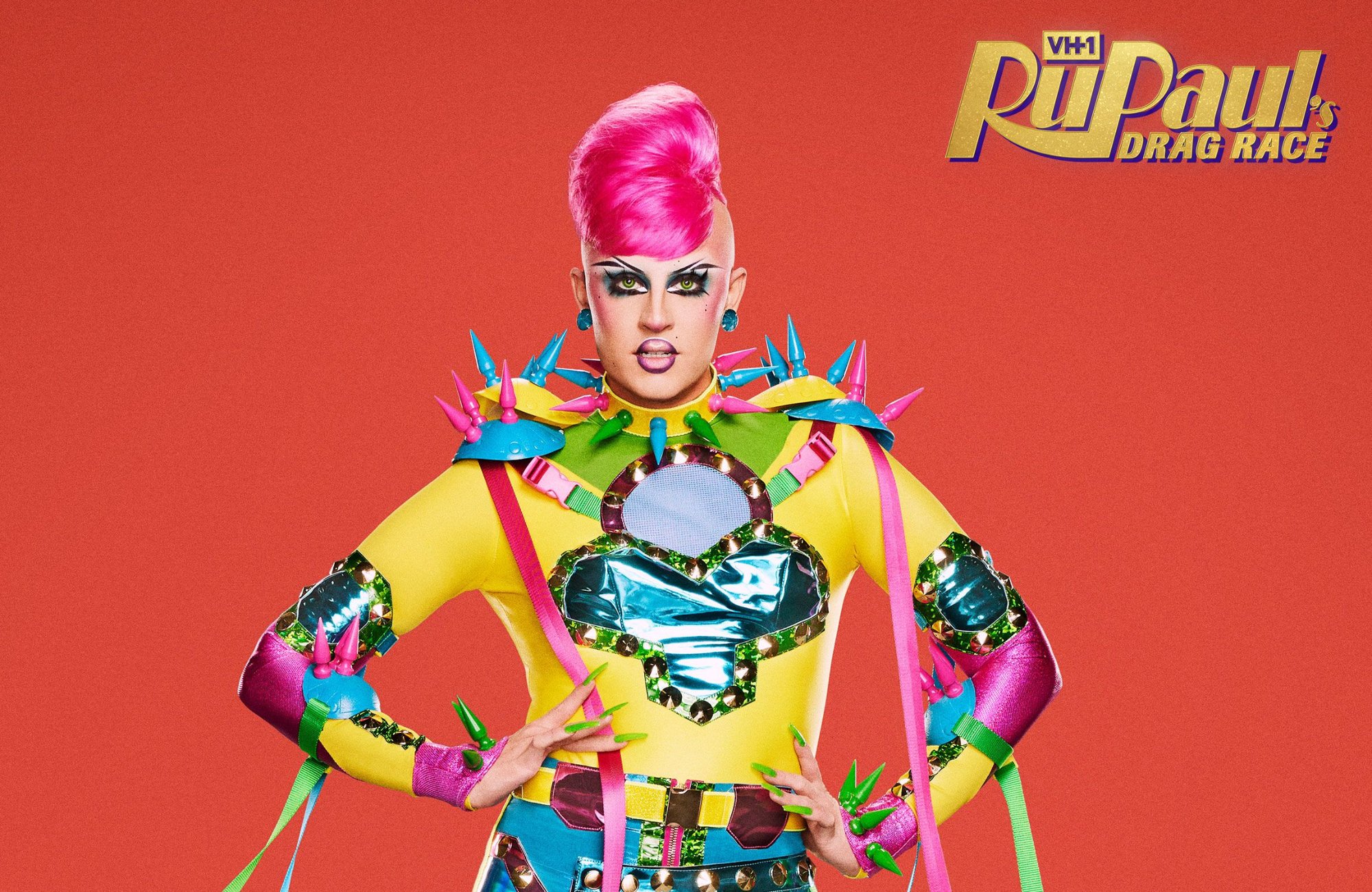 Season 14 finds a new group of drag queen contestants entering the Werk room to display their charisma, uniqueness, nerve, and talent. Many audiences celebrate and regularly quote the drama that occurs during RuPaul's Drag Race and Untucked. However, many of those same viewers openly discuss their negative feelings toward the queens who deliver those iconic moments.
Daya showcaases an 80s-inspired rock and grunge aesthetic to RuPaul's Drag Race Season 14. She comes from the House of Methyd, which also includes season 12 finalist Crystal Methyd. Daya went home on her first episode but was brought back alongside Orion Story.
Daya's track record found her safe through many of the episodes. Daya openly discussed her frustration with her safe streak and in receiving no critiques on how to improve. She lashed out at some of her fellow competitors, putting her in the crosshairs of the toxic fandom.
Daya Betty received 'very hateful messages' and urges them to 'do better'
Daya went to Twitter to post about a serious situation. Some toxic RuPaul's Drag Race fans messaged the queen with insults and told her to harm herself. She instantly set the record straight on the impact that these comments make.
"Over the past couple of days, I have received some very hateful messages," Daya wrote. "Messages telling me that I 'deserve nothing, not even to life.' Messages telling me that I should probably just go ahead and k*ll myself."
Daya continued: "Now, I can usually ignore these comments. I know people only say these kinds of things because they are upset. Either upset with how something played out on television or (probably more of the case) upset with something going on in their own personal lives."
"However, one thing I cannot ignore is why GROWN ADULTS in our community think it is okay to say these things to one another," Daya wrote. "Many queer people know the physical and mental pain that goes along with bullying. A lot of us have health with it for a large part of our lives. And reading messages like this really made me think back to how I felt as an outcasted kid. A feeling I'm sure many people can relate to."
Daya continued: "Now, I'm not posting this looking for pity. I'm posting this to remind you that words matter and they do have an effect on people. My sisters and I, we are human beings. And REGARDLESS of moments that you see while watching the show, REGARDLESS of who you are rooting for, REGARDLESS of your emotions, thoughts, or opinions- it is NEVER okay to say these kinds of things to another person."
Daya concluded: "And at the end of the day, when we lay our heads down to rest, we are all one in the same. So let's start acting better. Let's be better. Do better."
The toxic 'RuPaul's Drag Race' fandom regularly attack queens they aren't rooting for
Unfortunately, this isn't the first time that some RuPaul's Drag Race fans reacted in a toxic fashion as a result of the show. This is a common occurrence across every iteration of the series. Some queens make these messages public more than others, but it certainly isn't going away.
RuPaul's Drag Race offers a celebratory platform for drag artists to showcase their work in the most mainstream way possible. It has the potential to boost their careers to peak levels, but it also opens them up for toxicity. Season 13 saw the fandom regularly attack Kandy Muse for her iconic argument with fellow contestant Tamisha Iman. The drama makes for great reality television, but many fans don't separate television from reality.
How to get help: In the U.S., call the National Suicide Prevention Lifeline at 1-800-273-8255. Or text HOME to 741-741 to speak with a trained crisis counselor at the free Crisis Text Line.
RELATED: 'RuPaul's Drag Race UK vs The World': Lemon Slams Fans Sending 'Racist Remarks and Death Threats' to Pangina Heals