'RuPaul's Drag Race' Season 14's Rusical Episode Is Based on an Actual Broadway Musical
Whether it's a Madonna or Donald Trump themed musical, the 'Rusical' episode of 'RuPaul's Drag Race' is a favorite among some viewers and contestants.
There's the reading challenge and the Snatch Game. Most seasons of this reality competition series also include a musical episode, affectionately known as the Rusical. Here's what we know about Moulin Ru — the upcoming Moulin Rouge-themed challenge on RuPaul's Drag Race season 14.
'RuPaul's Drag Race' season 14 debuted during 2022, complete with a Rusical episode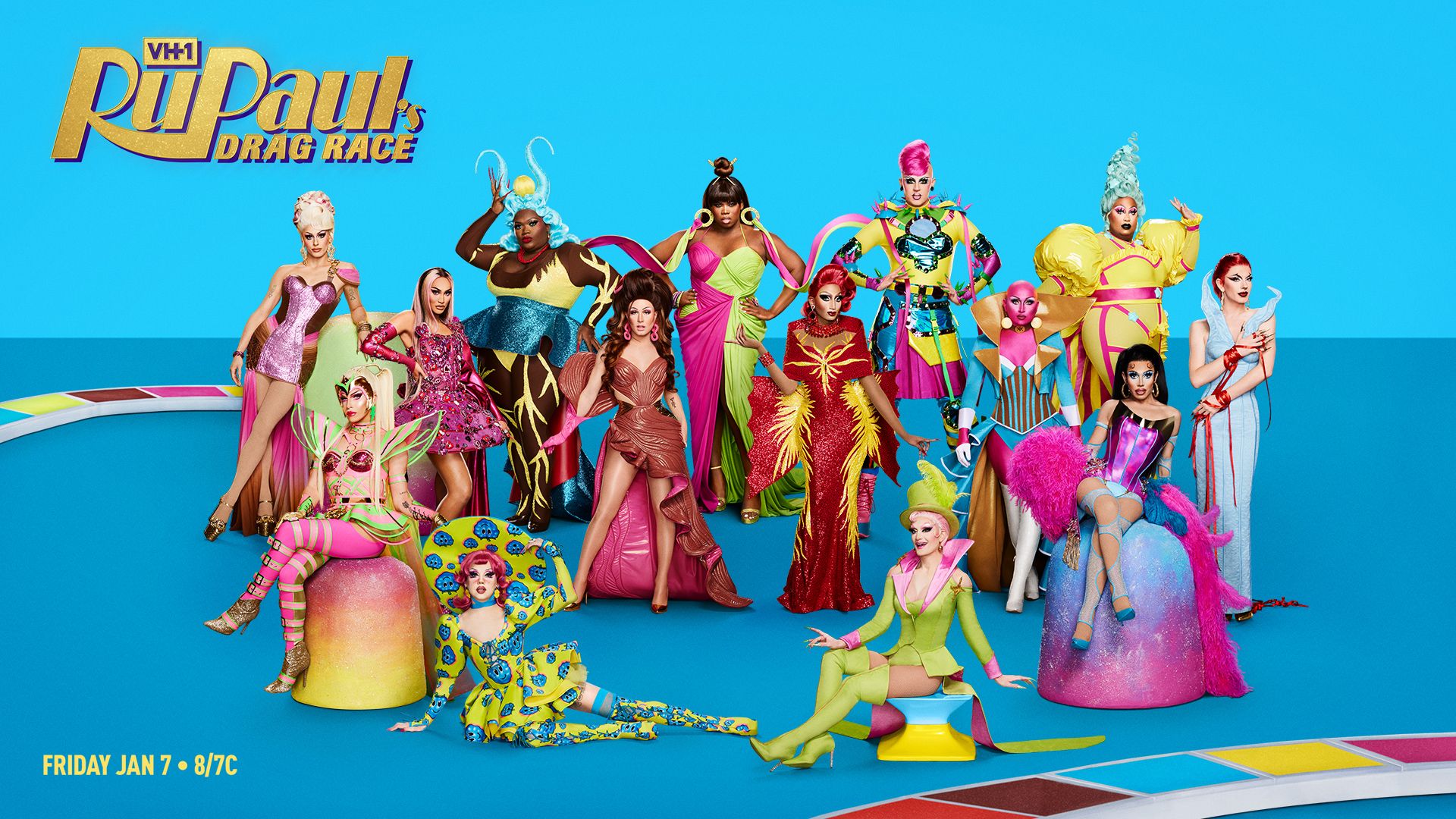 After months of anticipation, RuPaul announced the next group of drag performers — one of which will be named "America's Next Drag Superstar." This season included Kerri Colby, Bosco, Jasmine Kennedie, Maddy Morphosis, Daya Betty, Angeria Paris VanMicheals, and Willow Pill, among other drag performers. 
With some contestants already sashaying away, fans are one step closer to learning who will snatch the crown. RuPaul's Drag Race contestants need more than charisma, uniqueness, nerve, and talent to win the Rusical challenge. 
For this episode of the reality competition series, the queens sometimes showcase live vocals, other times acting as unique characters. With less than half of the contestants remaining in the competition, some drag performers will appear in the Rusical episode, this one watching the Moulin Rouge theme.
The Rusical for 'RuPaul's Drag Race' season 14 is inspired by the actual musical, 'Moulin Rouge'
Although not much is known about the upcoming episode of Drag Race, fans do know what the theme of the musical is. According to the Drag Race Fandom synopsis, "the queens go to Gay Paree, in the romantic musical, Moulin Ru." 
Unlike other Rusicals, Moulin Ru will, presumably, be loosely based on the actual Broadway musical Moulin Rouge, now playing in New York City's Al Hirschfeld Theatre. Taking place in Paris, this musical production tells the story of an Englishman who falls in love with a singer at the Moulin Rouge. 
The show features songs like "Lady Marmalade," "Because We Can," and "Rhythm of the Night." Season 6's "Shade: The Rusical" adopted elements from other well-known Broadway productions. 
The "drink for me" repeated by BenDeLaCreme was similar to the "sing for me" line from Phantom of the Opera. The "​​2,603,040 sisters" sung by Milk is similar to the "Seasons of Love" lyrics from RENT.
Fans (and contestants) anticipate the Rusical episode of 'RuPaul's Drag Race' season 14
Along with Snatch Game, the Rusical episode is typically a favorite moment of many Drag Race fans. Even some contestants look forward to this challenge in their respective seasons. Viewers knew Jan for her love of Broadway. When she appeared in Madonna: The Unauthorized Rusical this contestant was expecting to land in the top. 
Some Drag Race alumni went on to star in musicals. That includes Nina West, who appears in the touring adaptation of Hairspray. 
Season 14 already included gag-worthy moments, including a cringe-y Snatch Game that resulted in a lip-sync "LaLaPaRUza." The "Moulin Ru" episode of RuPaul's Drag Race debuts on March 25, 2022.