'RuPaul's Drag Race': Which Season of 'All-Stars' Was Ginger Minj On?
She's the glamour toad known for her singing voice and Adele impersonation. After competing on season 7 and All-Stars 2, Ginger Minj is back for another shot at the RuPaul's Drag Race crown. 
Here's what we know about this contestant on RuPaul's Drag Race: All-Stars 6.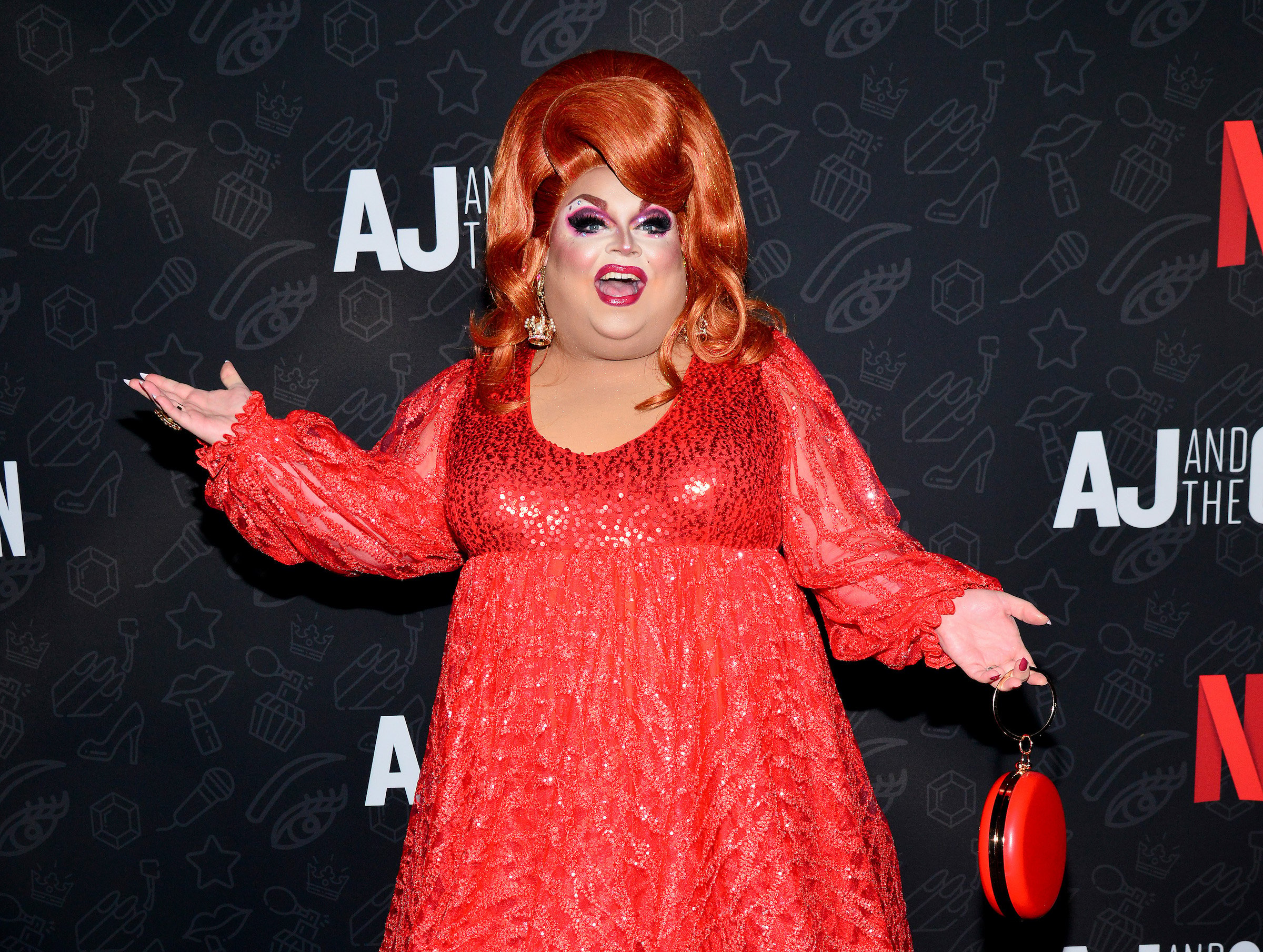 Ginger Minj was a contestant on 'RuPaul's Drag Race' season 7
She was a member of the "Bitter Old Lady Brigade" and good friends with Katya. Ginger Minj first appeared on season 7 of RuPaul's reality competition series, RuPaul's Drag Race. 
One of her most memorable moments was her Snatch Game, where she portrayed the Grammy Award-winning artist Adele. Additionally, the drag performer sang and acted for the Divine-inspired song, "Eggs."
After weeks of competition, Ginger Minj made it to the top three in her season. She appeared alongside Violet Chachki and Pearl. 
Ginger Minj returned for 'RuPaul's Drag Race: All-Stars 2'
After losing to Violet Chachki on season 7, Ginger Minj returned for the second season of RuPaul's Drag Race: All-Stars. There, she showed off her talents in the Variety Show and did her best Katherine the Great for the lipsync extravaganza, "The HERstory of the World."
Unfortunately, her time on this spinoff series was short. After a lip-sync "for your legacy," Ginger Minj was eliminated by Alyssa Edwards. She was eliminated a second time after returning to the competition for one episode, partnering with Katya for the challenge. 
Ginger Minj will appear in 'RuPaul's Drag Race: All-Stars 6'
There's a full lineup of Drag Race royalty ready to sashay into the Werk Room, Ginger Minj among them. With another shot at Ru-demption, fans look forward to new episodes featuring the glamour toad. 
"I'm actually one of the younger ones this season," Ginger Minj said during an interview with Entertainment Weekly. "The Bitter Old Lady Brigade is far behind me. It's a new day, it's a new me, and I'm feeling good." 
"I think that, in the past, I got so bogged down in friendships that I didn't focus on me and what I was there for," she continued. "This time going in, I've been in the game for a better part of a decade with Drag Race, and I know a lot more about me and myself, and I'm comfortable with me, so I don't have to rely on other people."
In true All-Stars fashion, fans expect plenty of gags and surprises, from iconic runway looks to showstopping lip-syncs. What makes this season different is instead of episodes debuting weekly on VH1, they will be available exclusively for subscribers of Paramount+.
Other contestants on All-Stars 6 include Jiggly Caliente (season 4), Trinity K. Bonet (season 6), Pandora Boxx (season 2, All-Stars 1). New episodes of RuPaul's Drag Race: All-Stars are available for streaming on Paramount+.