'RuPaul's Drag Race' Star Aja LaBeija is Returning to TV on HBO Max's 'Legendary'
Aja was first introduced to audiences around the world on 'RuPaul's Drag Race' five years ago. Now, she's competing on HBO Max's hit voguing competition series 'Legendary.'
RuPaul's Drag Race has shined a spotlight on countless talented artists for over a decade, among them being Brooklyn-bred All Stars queen Aja LaBeija. Now, four years since last appearing on television, Aja is returning to TV screens around the world — this time on HBO Max's hit competition series Legendary.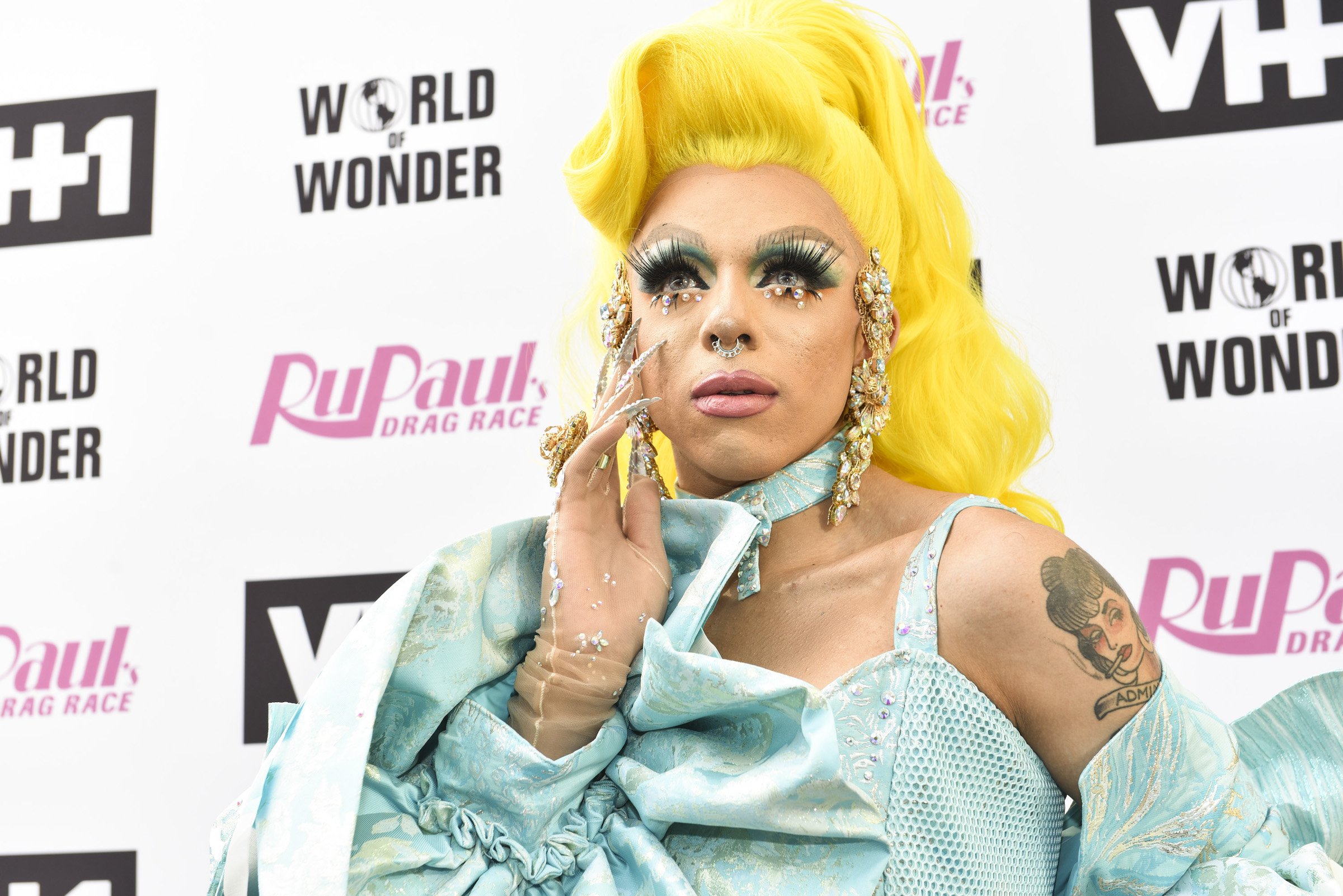 Aja's career after 'RuPaul's Drag Race'
Since appearing on Drag Race, Aja launched her career as a rapper: she released two albums, including 2021's Crown, which was rooted in her Lukumi faith and religious practice.
In 2021, Aja joined the Royal House of LaBeija, known to many as the first-ever house in the world of ballroom. The House of LaBeija was founded by drag queen Crystal LaBeija in the early 1970s; in the early '90s, the House of LaBeija gained greater recognition thanks to Pepper LaBeija's appearance in the seminal documentary Paris is Burning. Coincidentally, Aja impersonated Crystal LaBeija for Snatch Game on Drag Race.
Aja is competing on 'Legendary' with the House of LaBeija
The House of LaBeija will be one of the 10 houses competing for a $100,000 grand prize on season 3 of Legendary on HBO Max. The competition is largely centered around voguing, though features several other ballroom categories including face and body. Aja will be one of five LaBeija house members featured on the show, along with Frida LaBeija, Jelani LaBeija, Zenith LaBeija, and Father Soho LaBeija.
Prior to Legendary, Aja mainly walked the runway and performance categories for the House of LaBeija. What categories she competes in on the show remains to be seen, but if her unforgettable jump into a dip during her All Stars talent show is any indication, she'll come to the ball prepared to move.
Aja shared the trailer for the highly-anticipated season on her Instagram, shouting out the legendary (no pun intended) figures from her house, respected by countless others as icons of LGBTQ history. "In the name of Crystal and Pepper LaBeija, the new generation of LaBeija has arrived to carry on the iconic name," Aja said.  
Season 3 of 'Legendary' will have Keke Palmer as a new judge
Fan-favorite judge Megan Thee Stallion won't be returning to the Legendary panel for season 3. Instead, her seat will be filled by Nope star Keke Palmer, known for her lively personality and commentary. Palmer is no stranger to the show, having guest judged herself before. She'll be joined by returning judges Leiomy Maldonado, Law Roach, and Jameela Jamil.
In addition to the House of LaBeija, Season 3 of Legendary will feature the House of Revlon, the House of Juicy Couture, the House of Makaveli, the House of Ada, the House of Alain Mikli, the House of Alpha Omega, the House of Du'Mure Versailles, the House of Lyght, and the House of Yohji Yamamoto.