'RuPaul's Drag Race: All-Stars 6': Does Jan Know Lady Gaga?
Jan is the girl next door and so much more. This drag performer was a contestant on RuPaul's Drag Race and, most recently, All-Stars 6. In the competition and beyond, she shared her love for celebrities like Lady Gaga. For one challenge, she even impersonated the "Shallow" singer.
Has Jan ever met Lady Gaga? Here's what we know about the drag performer.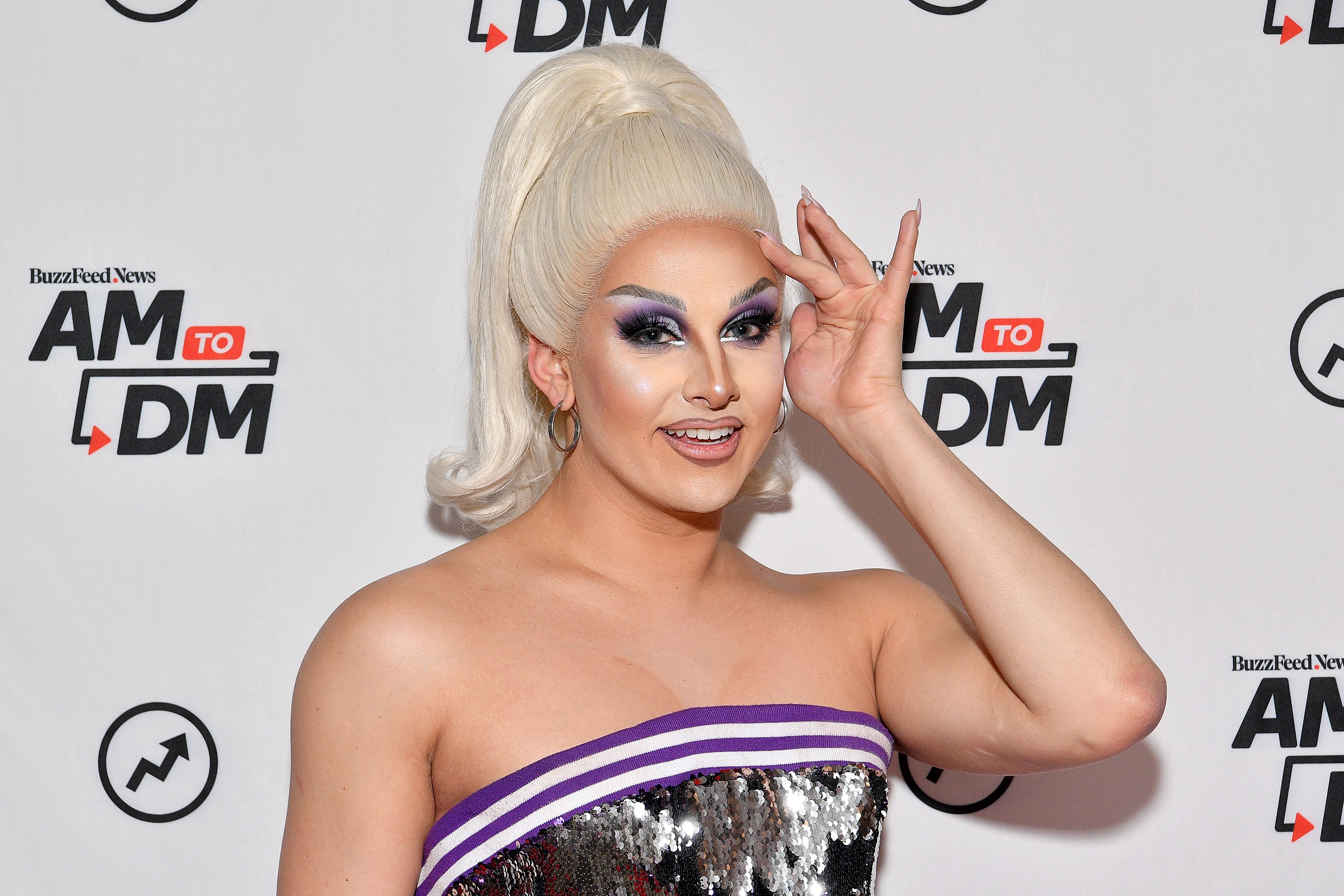 Jan is an unapologetic fan of Lady Gaga
She loves rusicals and Broadway. RuPaul's Drag Race fans first met Jan with season 12, where she slayed Madonna: The Unauthorized Rusical and lip-synced against Widow Von'Du. Unfortunately, the drag queen was eliminated following that time in the bottom two. 
"What Widow got from Chaka, I knew she was going to get from Chaka. Just being a fan of the show, I was like, I know I'm going home. Like, you're not sending Widow home tonight," Jan said during an interview with Entertainment Weekly. 
"She's going to be able to lip-sync this song down in front of her idol," she continued. "It would be like if I was doing a lip-sync to Lady Gaga in front of Lady Gaga. There's no way you're sending me home in front of my diva."
During one episode of RuPaul's Drag Race: All-Stars 6, Jan shared that she has a special connection with Lady Gaga and her past. They both came from Italian homes with an appreciation for theater. 
Does Jan know Lady Gaga?
Lady Gaga often shares her support for the drag community and her LGBTQ fans. The "Stupid Love" singer was even a guest judge on the reality competition series. 
During the premiere of season 9, she offered critiques to contestants like Sasha Velour, Shea Couleé, and Peppermint. However, it's unclear if this celebrity has ever met Jan of RuPaul's Drag Race season 12.
Jan portrayed Lady Gaga for the 'Halftime Headliners' challenge
Months after her elimination from RuPaul's Drag Race, Jan returned to All-Stars 6, competing in design, acting, and lipsyncing challenges. For one of those challenges, the contestants chose celebrities to impersonate in a Halftime Show performance lipsync smackdown.
As a fan of Lady Gaga, Jan chose this celebrity as her "Halftime Headliner." Choreographer Jamal Sims explained that there's an awkwardness to Lady Gaga's movements and Jan agreed, saying, "She's quirky like that."
"I feel like I am getting the steps very quickly, but you know that I can't be Gaga unless I'm bringing something nuts to that performance," Jan said. "Like, I have to be willing to go to those places to do it."
After plenty of hair flips, Jan was declared the winner of the challenge. However, it's unclear if Lady Gaga ever saw this performance. The artist has not yet commented on the impersonation. 
New episodes of RuPaul's Drag Race premiere on Paramount+ weekly.