'RuPaul's Drag Race': Symone's Intention Behind Her Powerful 'Say Their Names' Fascinator Look
Symone had several jaw-dropping looks on "RuPaul's Drag Race." Her fascinator look delivered a strong statement about Black Lives Matter. She revealed the story and her intention behind it.
Symone dominated season 13 of RuPaul's Drag Race, ultimately taking home the title of America's Next Drag Superstar and a $100,000 grand prize. She stunned the judges and viewers every week with her inventive runway looks, one of which made a powerful statement that has never been seen on the Drag Race stage.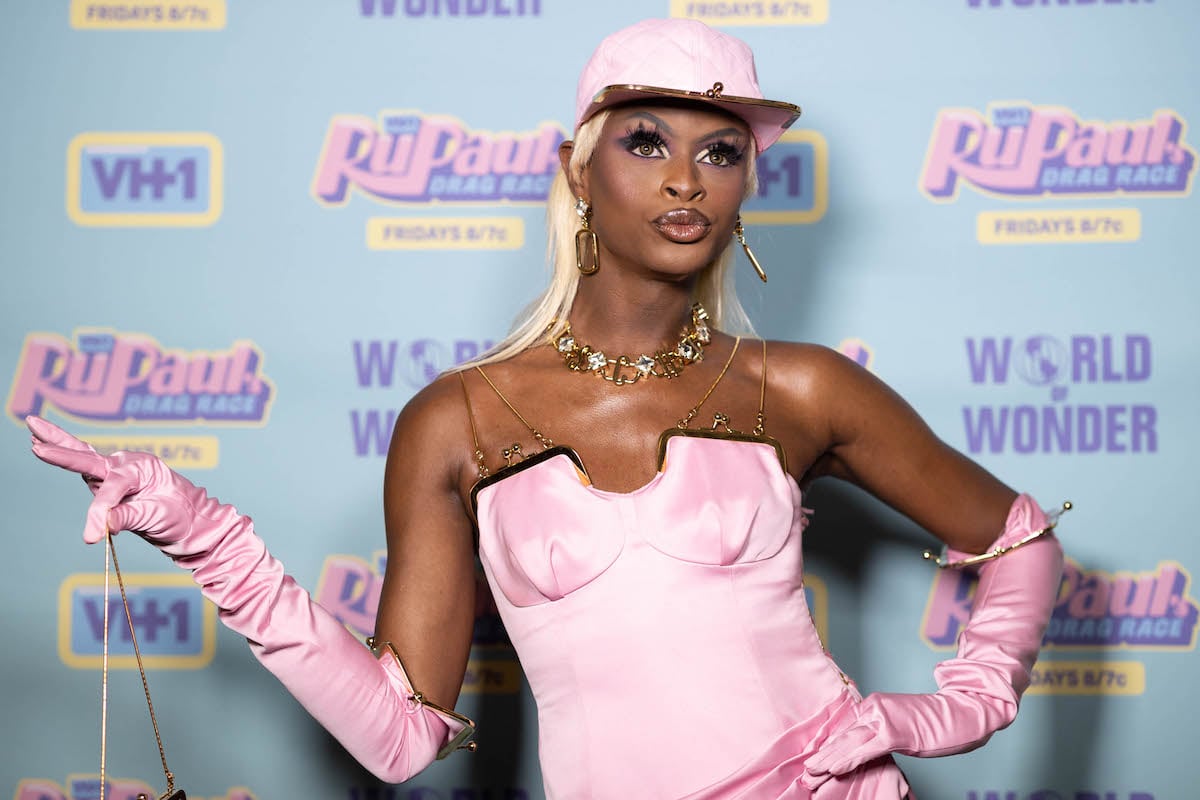 Symone won 'RuPaul's Drag Race' season 13 because of her looks
Symone delivered many jaw-dropping moments on the runway throughout her Drag Race run. Many of her looks celebrated Black culture and paid homage to the powerful Black people that have come before her.
For the trains category, for example, while every other queen opted for a long gown, Symone pounded the runway wearing a durag that stretched several feet behind her.
For her "fascinating fascinators" look, Symone brought Black Lives Matter to the runway in a way that has never been seen before.
Symone stunned the judges with her Black Lives Matter-themed fascinator look
Symone's fascinator look was relatively simple from the front, but when she turned around, she revealed two rhinestoned gunshot wounds in her back and "Say Their Names" written on her fascinator. In a video on her YouTube channel, Symone explained how she came up with the concept for her fascinator look and why she wanted to bring that message to the main stage of RuPaul's Drag Race.
"It just goes back to the point that no matter how beautiful, elegant, no matter we may code switch or how elegant we may be or articulate, beautiful, or radiant, or nonthreatening, that we are still Black and there's still a threat of being killed," she admitted. "I really wanted to do this because I didn't know where we would be when it aired and I didn't want that sentiment [and] I didn't want that movement to ever be downplayed or forgotten."
"Drag is a great time — it's supposed to be fun, it's supposed to bring laughter and humor into the world, but it is also innately political," she said plainly, "and I wanted to take the opportunity to do that and I wanted to also take the opportunity to Say Their Names on the runway."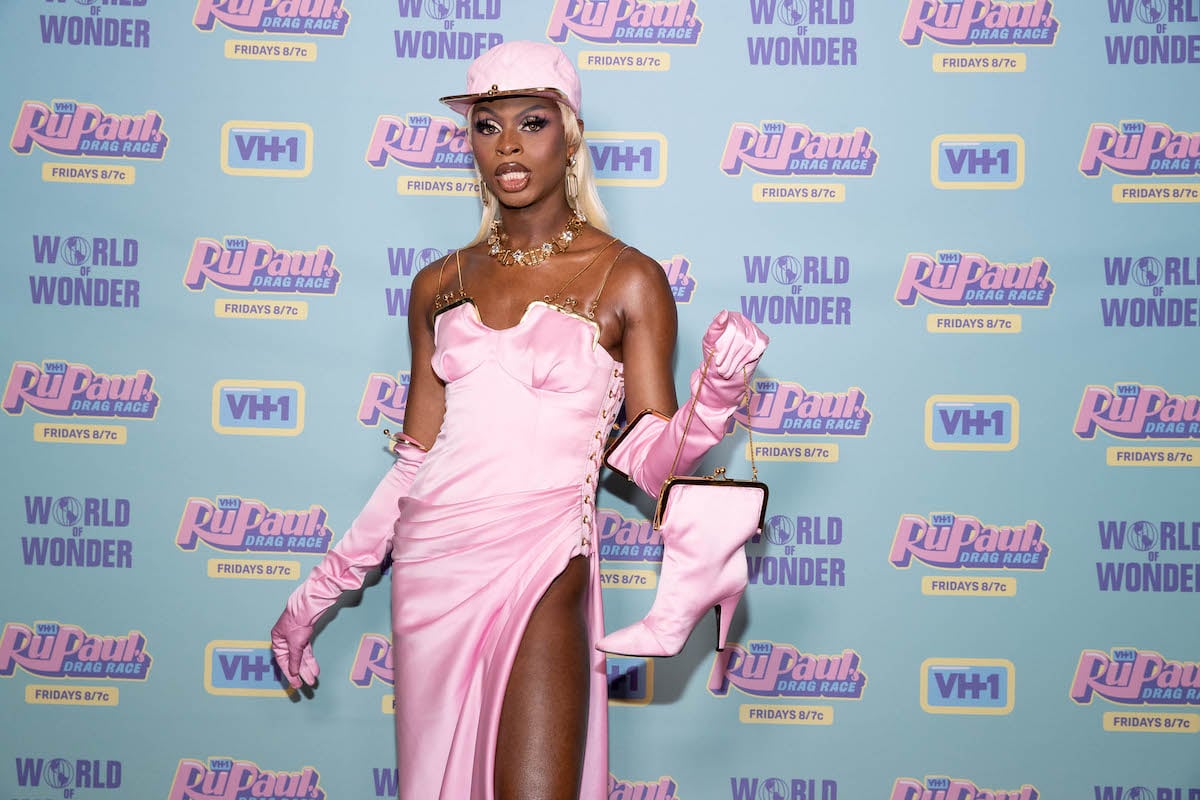 Symone's intention behind the look
Symone reiterated in an interview with Vulture that she wanted to bring the message to the runway regardless of whether Donald Trump or Joe Biden was the president when the show aired. As far as the look itself, Symone was intentional with every detail.
"That was one of the easier things for me to actualize," she said of the look. "I knew the silhouette. I knew I wanted to be covered, completely, head-to-toe, even my hands. I wanted it to look very angelic. I wanted people to see the beauty and the gorgeousness, then I wanted to turn around and be very striking. Because that's the reality that we face, Black people in general."
"That was very important to me, to have that specific runway," she continued. "I really wanted to speak on it, because I knew how many eyes would be on it. It was before the election that we did this. So, whichever way the election went, I wanted people to not be lulled into a false sense of security. I still wanted there to be commentary, and I knew it also had to strike a fine balance. It had to be all-encompassing."