'RuPaul's Drag Race': Symone Wears At Least 4 Layers of 1 Product to Get Her Signature Glowing Skin
Arkansas-born drag queen Symone snatched the title of America's Next Drag Superstar and a $100,000 prize on season 13 of RuPaul's Drag Race. Throughout her run on the Emmy-winning reality show, Symone stunned the judges and the viewers with her innovative looks — many of which showed a fair amount of skin. Symone won 'RuPaul's …
Arkansas-born drag queen Symone snatched the title of America's Next Drag Superstar and a $100,000 prize on season 13 of RuPaul's Drag Race. Throughout her run on the Emmy-winning reality show, Symone stunned the judges and the viewers with her innovative looks — many of which showed a fair amount of skin.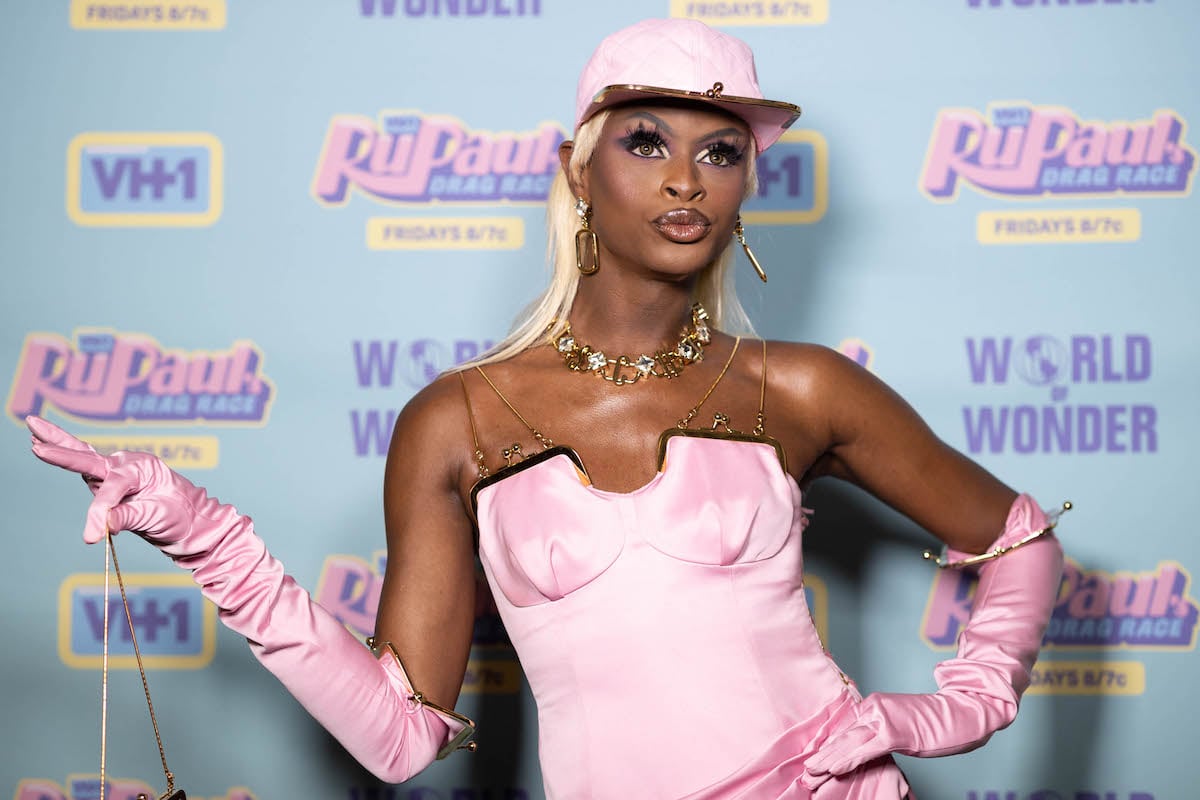 Symone won 'RuPaul's Drag Race' season 13
From the beginning of season 13, RuPaul himself noted Symone's "star quality" and knew she had what it takes to become America's Next Drag Superstar. Symone remained authentically herself from the second she walked into the werkroom until her gag-filled finale lip-sync against Kandy Muse.
Throughout the season, The Ebony Enchantress served looks on the runway that celebrated Black culture in ways that have never been seen before on Drag Race. From her durag train look to her powerful Black Lives Matter fasinator look, Symone showed every week that she loves the skin she's in.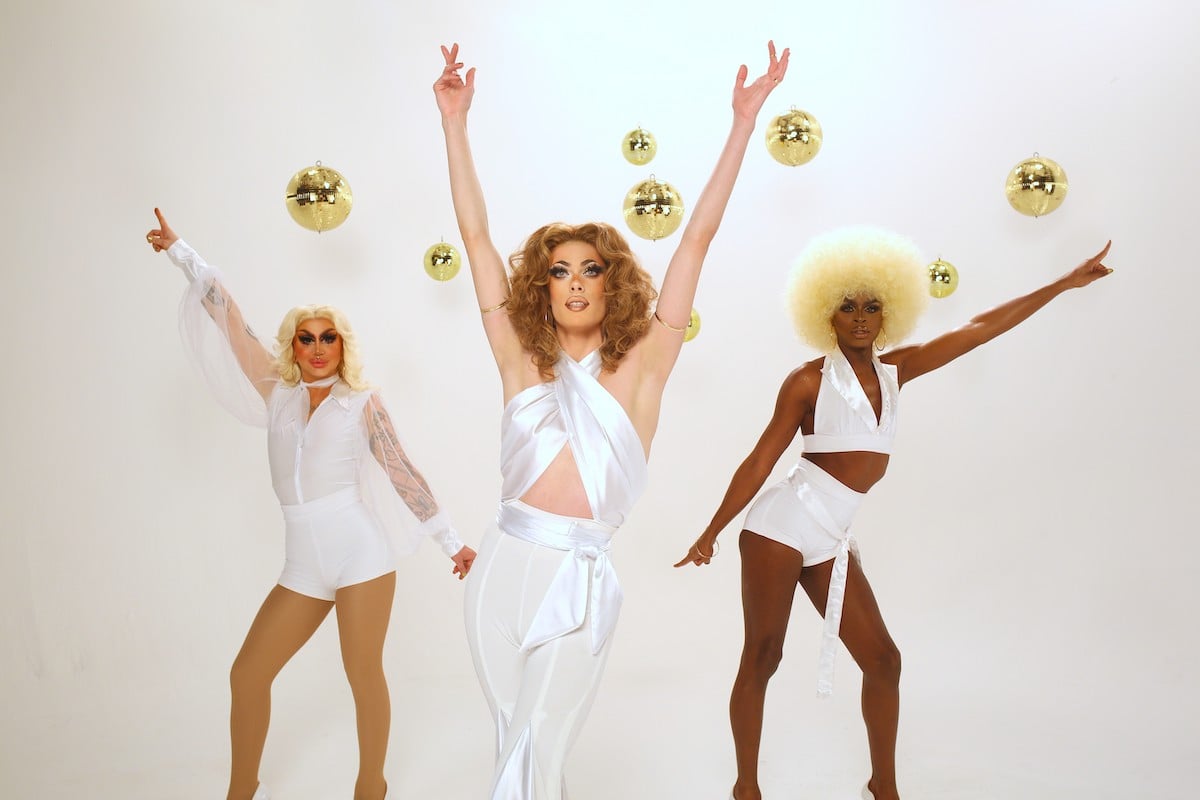 Symone was known for her glowing skin
Symone herself isn't the only one who loves her skin. Whenever she walked down the Drag Race runway, her skin glowed under the stage lights as if she was just dipped in a vat of coconut oil.
When she's not in drag, Symone takes extra special care of her skin, from her face to every inch of her body. She recently broke down her skincare routine in a video for In The Know.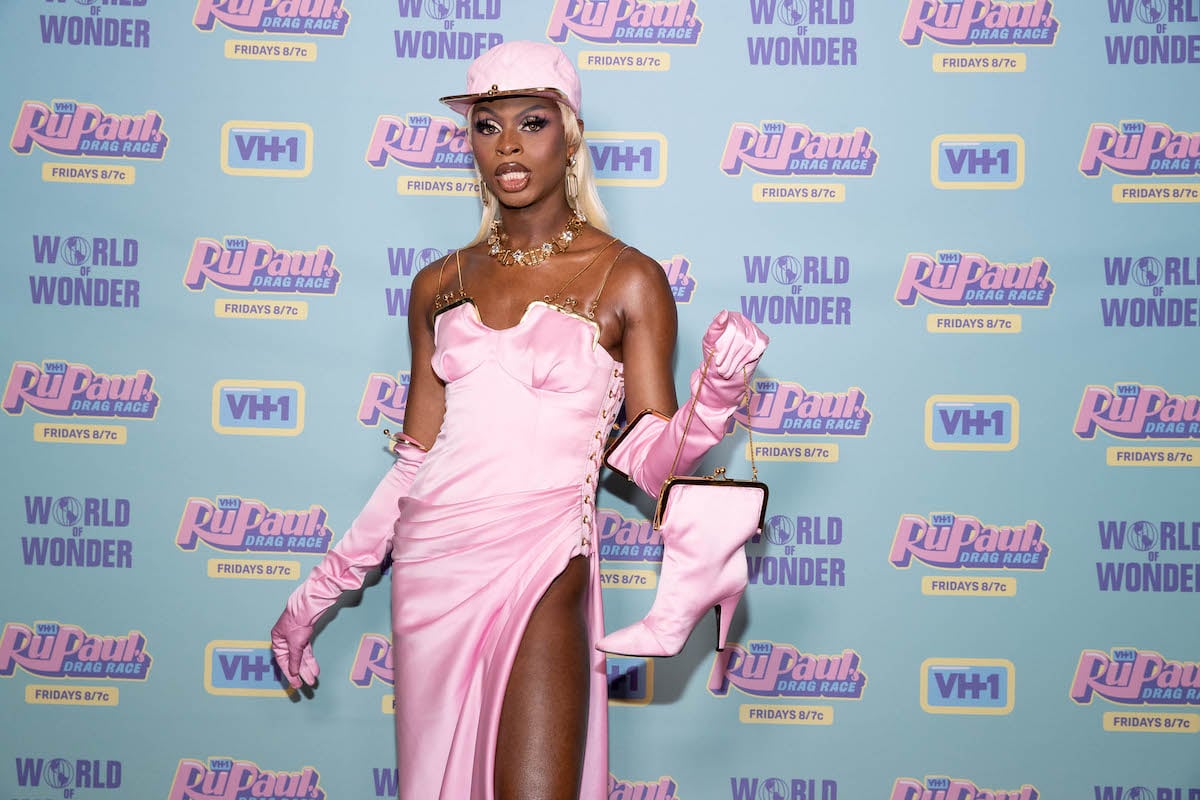 Symone's skincare routine
Symone revealed that two people whose skin she idolizes are Angela Bassett and Naomi Campbell, both of whom have spoken about the importance of taking care of one's skin.
Symone begins her six-step routine with Neutrogena's Cleansing Towelettes, which work as both makeup remover and for general cleansing. Next, she treats her under-eyes with Sunday Riley's Auto Correct depuffing eye cream, followed up by Sunday Riley's Good Genes lactic acid solution on her whole face. Next is the Sunday Riley C.E.O. Glow vitamin C and turmeric face oil. Finally, she finishes her face by moisturizing with Sunday Riley's Ice Ceramide cream.
Symone wears at least 4 layers of baby oil when she's in drag
The star of Symone's runway looks, however, was often the skin on her arms and legs rather than her face.
"Everybody always asks me, 'What do you put on your skin? Why does your skin always look so bright and shiny and new again?'" she smiled. "After the face, I put on this right here: my Johnson & Johnson's baby oil."
"This is my tried and true," she continued. "All those looks you saw on the runway, [people were] like 'How does she do that? How is her skin bright like that?' This is what I did."
Symone began lathering her arms with her signature Johnson's Baby Oil and said she usually goes for "two pumps" of the product. "But if I'm in drag, baby," she said, "no less than four coats."