'RuPaul's Drag Race': Jennie Garth Came off Like a 'Republican Mom' and 'Couldn't Stand Her,' Aja Recalls
Rapper and drag artist, Aja recalled that actor Jennie Garth was the only guest judge on RuPaul's Drag Race they didn't like during the season – and it wasn't because of the shade Garth threw toward Tiffani Thiessen.
Aja recalled that Garth, who also appeared with actor Tori Spelling, acted like a "Republican mom" during her stint, seemingly uncomfortable with being on the series. "It was weird because they were like trying to get me in Peppermint to make out," Aja shared on the Behind the Velvet Rope with David Yontef podcast. "And then we would make out. And then they were like, 'Oh, you're making us uncomfortable.' And I was like, 'Why the f**k would you ask us to make out?"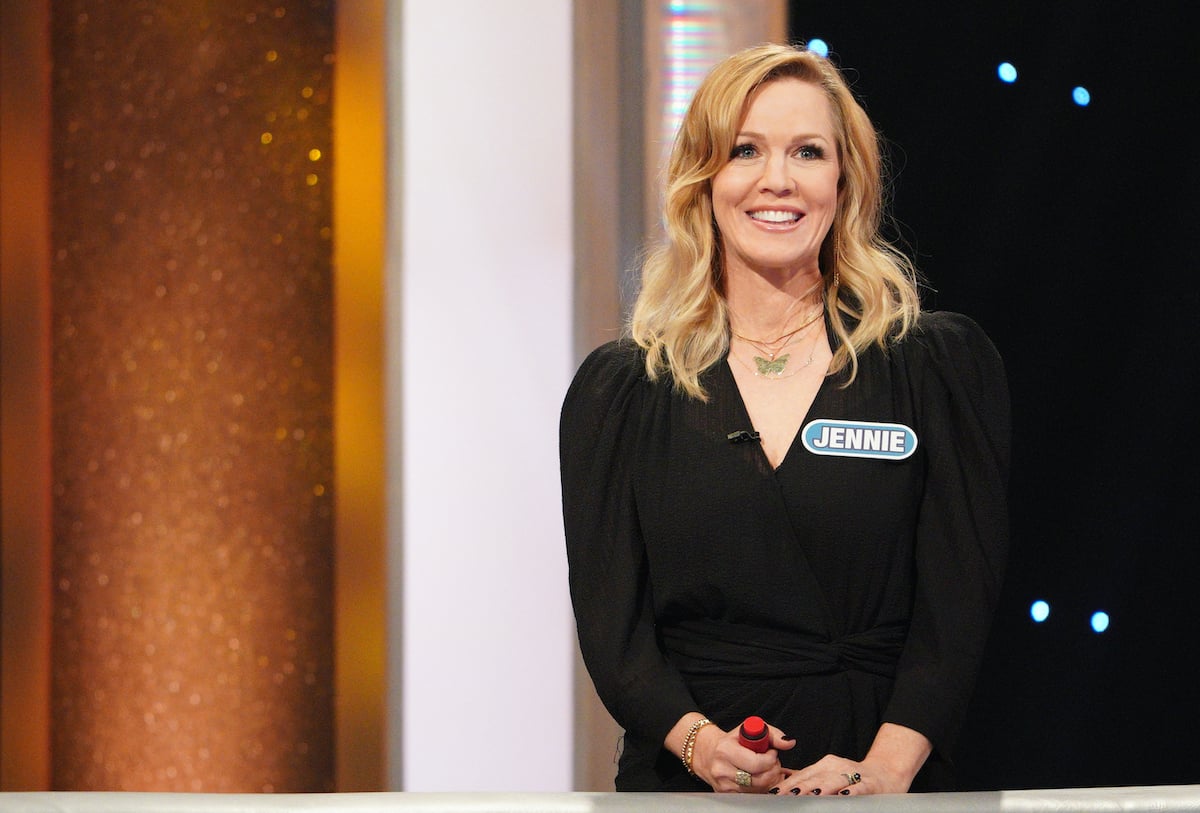 Jennie Garth came off like a 'Republican mom' on 'RuPaul's Drag Race'
Aja was not amused by Garth's reaction. "Like, you know, just like, OK, I get it," Aja continued. "We're on television, but you're also six feet away. I will run up on you."
Garth was the only guest judge to make such a negative impact on the show. "Cause I forgot most of them anyway, " Aja said. But, "Oh, Jenny Garth, I couldn't stand her. She just came off like a Republican mom. And I was just like, Oh my God, like annoying."
RELATED: 'RuPaul's Drag Race': Bob the Drag Queen Refuses To Return To 'WWHL' Because Drag Performers Are 'Treated Like a Prop'
Meanwhile, Aja recalled that Spelling was a lot nicer or easier to deal with on the show. "Tori was nice," they said. "Nicer. Definitely. Tori was like a sweetheart. It was Jennie Garth. And then she got like some flack. People were saying things sh*t about her. And she suddenly said that she blamed the edit. She said they edited her like really misconstrued or, or bad. And I was just like, no, you were something else."
Jennie Garth took heat after shady remarks on 'RuPaul's Drag Race'
The "edit" Aja referred to was the remark Garth (but also Spelling) made about former 90210 co-star Tiffani Thiessen when a drag version of Thiessen's 90210 character was introduced. Garth responded by saying, "As Ti– how do you say it?" Then Spelling said, "Just say, 'That which we don't speak of.'" The remarks portrayed the actors as "mean girls" but Garth insisted that her comment was taken out of context and edited.
"Tori and I watched it and we were like, 'What?'" Garth told US Weekly. "Because I swear to God I was referring to the queen that was playing the character of Valerie and she had a really fancy name like Doolarey, I couldn't remember it and it looked different than it came across."
RELATED: 'RuPaul's Drag Race': Jasmine Masters Is Completely Grossed Out During a Very 'Dr. Pimple Popper' Type Moment
Adding, "I actually did see Tiff at an audition not that long ago… that was weird, walk into an audition and there she is! That was, you know, we did some small talk and it was great,"