Rupert Grint Compares Making 'Harry Potter' Movies to Groundhog Day: 'It Just Never Ended'
Rupert Grint is most famous for his role in the Harry Potter movie franchise. The now-32-year-old will forever be associated with his character, Ron Weasley, and the wizarding world. But even the actor admits spending a decade bringing to life books by J.K. Rowling made him want to try something new.  
Rupert Grint got cast as Ron Weasley at the age of 11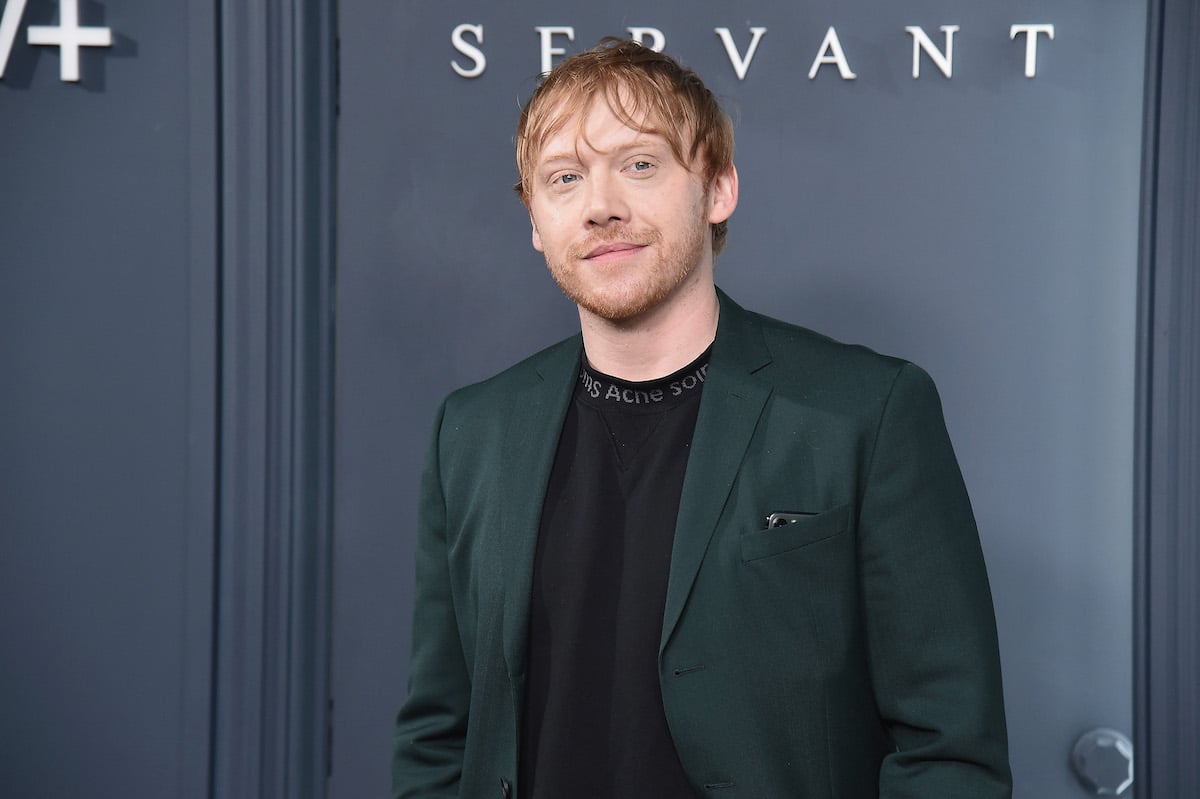 Grint was just a kid when he landed the life-changing role of Harry Potter's (Daniel Radcliffe) best friend. He was 11 years old when, according to BBC Newsround, he auditioned for the part. Grint sent in a video of himself performing a rap he wrote about why he was perfect to play the Quidditch-loving boy wizard. 
Harry Potter and the Sorcerer's Stone marked Grint's first-ever acting credit. Before getting cast in the film, which spawned one of the highest-grossing film franchises of all time, he'd appeared in various school productions including Annie and Grimm Tales.
When the final Harry Potter film hit theaters in 2011, Grint had gone through his teen years. He was 21 and had long since become synonymous with his role. 
Rupert Grint says making 'Harry Potter' movies for 10 years 'felt quite suffocating' at times
Grint discussed what it was like spending a decade filming Harry Potter during a March 2021 episode of Dax Shepard's Armchair Expert podcast. 
"There was a time where it felt quite suffocating because it was heavy going because it was every day for 10 years in the end," Grint said, according to BuzzFeed. 
He continued, saying it's not that he didn't enjoy himself or make cherished memories, but that he wanted the chance to try something new. 
"It was a great experience. Such a nice kind of family atmosphere. It was always the same crew we kind of grew up with, so it was a great place to be," he said. "It definitely felt like, 'I want to do something else. See what else is out there.'"
"It just never ended," he added. "Every year, we came back. And it was kind of like Groundhog Day because it was the same sets. It was the same people. But it was great. I loved it."
On a lighter note, Grint also revealed one of his "biggest regrets" from Harry Potter: his hair. The actor said he didn't like the long hair he sported in Harry Potter and the Goblet of Fire. 
Rupert Grint's starred in comedies and dramas since 'Harry Potter'
After Harry Potter and the Deathly Hallows Part II premiered — the last film in the series — Rupert did get to try other things. His time playing a member of the Weasley family ended in 2011 and he got the opportunity to play other roles outside the wizarding world. 
In the years since playing Potter's best friend and Hermione Granger's (Emma Watson) love interest, Grint's had roles in TV shows and movies. He starred in the British comedy series, Sick Note, while also acting in the crime drama, Snatch. Grint's currently starring in AppleTV+'s Servant as Julian Pearce.