Rupert Grint's 1st Purchases as a 'Harry Potter' Star Were a Hovercraft and an Ice Cream Van
Harry Potter is a film series that is still culturally iconic, even 10 years after its last installment was released. The series, which consisted of 8 movies, filmed for nearly a decade straight.
While it was formative in many fans' lives, it was even more impactful for the tween actors who were rocketed to stardom in the wake of the films' repeated successes. It can be pretty common for young actors to have trouble adjusting to wealth and fame, and one Harry Potter star, in particular, went a little crazy.
The star portraying Ron Weasley, Rupert Grint, didn't really expect the fortune he quickly made working on the films, and it shows with some of his early purchases.
Who is Rupert Grint?
Grint was born in 1988 in Stevenage, Hertfordshire, England. In the small town just north of London, Grint grew up as the oldest of 5 children. 
He was interested in drama, and acted in several school plays, and attended weekend acting classes. Grint decided to send in an audition tape to the Harry Potter casting when it was announced in London, sending a rap he wrote to a hip-hop beat arguing why he should be Ron Weasley.
After Harry Potter came out in 2001, the actors involved would spend the next decade filming nearly constantly and school became hard for Weasley. Though the students were tutored for four hours a day on set to keep up with government regulations according to IMDb, he would eventually drop out of school in 2004, opting to get his General Certificate of Secondary Education instead.
Rupert Grint gained fame early in life
Grint didn't expect Harry Potter to achieve the success it did. Few of the actors or workers involved in the production expected it to boom into the phenomenon it became, spawning 7 sequels that in total would gross over $7.7 billion.
As money began rolling in, Grint was at a loss on what to do with money. Grint told the Armchair Expert podcast: "I don't think it ever really dawned on me when I got the part that [making a lot of money] was going to be a big part of it.  But yeah it gradually became too much, too young. I just didn't know what to do with it. It was quite overwhelming."
Grint made some questionable investments early on, as he would go on to say, "… But yeah it gradually became too much, too young. I just didn't know what to do with it. It was quite overwhelming. I literally did not know what to do with it. I bought a hovercraft and an ice cream van."
Grint was so young at the time, that the ice cream van was in fact his first car. The hovercraft was nearly his last vehicle though, as he remarks about driving it — "You can't really — a tree a mile away you're probably going to hit it. It's lethal. It nearly killed me."
Rupert Grint is all grown up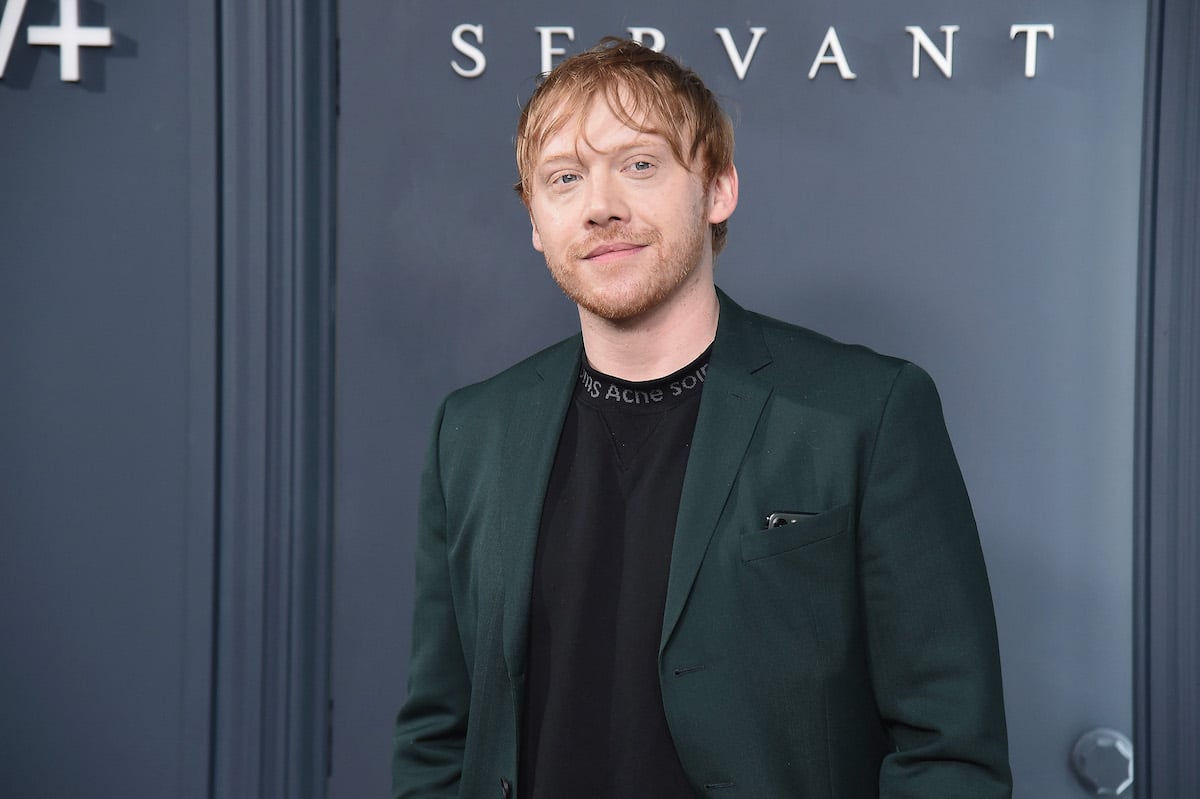 Grint has changed a lot since that little kid who suddenly found himself a rich celebrity. In the Armchair Expert interview, he reflects back to a phase he went through as a teenager of collecting exotic animals such as alpacas, and how it probably wasn't a good choice, especially for the animals.
He stated: "They're not with me anymore. They went to a responsible alpaca farmer. I guess I just did stupid things like that."
Despite his young splurging, Grint has managed to keep a healthy net worth of $50 million. He is currently still acting, with his latest appearance in the Apple TV+ series Servant.
Grint has even managed to improve his choice of cars a bit, though still with a quirky theme. He's bought an orange Range Rover and a Ferrari Testarossa (which translates to "red-head") to honor fellow redheads according to Toronto.com.
With how often fans see sudden fame and fortune turn out badly for their favorite child actors, it's good to see that Grint didn't let child stardom get the best of his wallet — at least for too long.