Do Rupert Murdoch and Jerry Hall Have a Prenup?
Australian-American businessman Rupert Murdoch is known for becoming the co-chairman of Fox Corporation, and he's often credited for making the tabloid into what it is today. Business aside, Murdoch has had multiple marriages in his life. Unfortunately, it seems Rupert Murdoch and Jerry Hall might call it quits. So, does the couple have a prenup? Here's what we know.
Are Jerry Hall and Rupert Murdoch still married? Rumors suggest they're headed for a divorce
Actor and model Jerry Hall and Rupert Murdoch married back in 2016. According to The New York Times, the couple met after they were introduced by one of Murdoch's sisters and a niece in 2015. By October 2015, they were officially in a relationship, and they tied the knot a year later.
"No more tweets for 10 days or ever!" Murdoch tweeted after making his marriage to Hall official. "Feel like the luckiest AND happiest man in [the] world."
Currently, Rupert Murdoch and Jerry Hall are still married. But two anonymous sources told The New York Times that the couple plans on divorcing in the near future. This would mark Murdoch's fourth divorce if he and Hall call it quits. Hall was previously married to Mick Jagger, but their marriage was later dubbed null and void.
Do Rupert Murdoch and Jerry Hall have a prenup?
Do Rupert Murdoch and Jerry Hall have a prenup to protect their assets? According to Mirror.co.uk, it's not known for sure whether Murdoch and Hall have a prenuptial agreement — but it's assumed they do.
Mark Stephens of the Howard Kennedy firm spoke on the prenup speculation. Stephens says he believes Murdoch likely signed a "fairly generous" prenup that would have been written in "anticipation of not interfering with the line of succession." Murdoch's net worth stands around $20 billion.
Murdoch and Hall have a number of shared assets they may still have to split. In 2019, they purchased a Georgian property in Oxfordshire worth almost $14 million. They also bought a 340,000-acre cattle ranch near Yellowstone National Park in 2021 for about $278 million. As for their other assets, they reportedly own a Los Angeles winery, a California ranch, and an Australian sheep and cattle farm.
Rupert Murdoch was rumored to have paid one of the largest divorce settlements ever in a previous marriage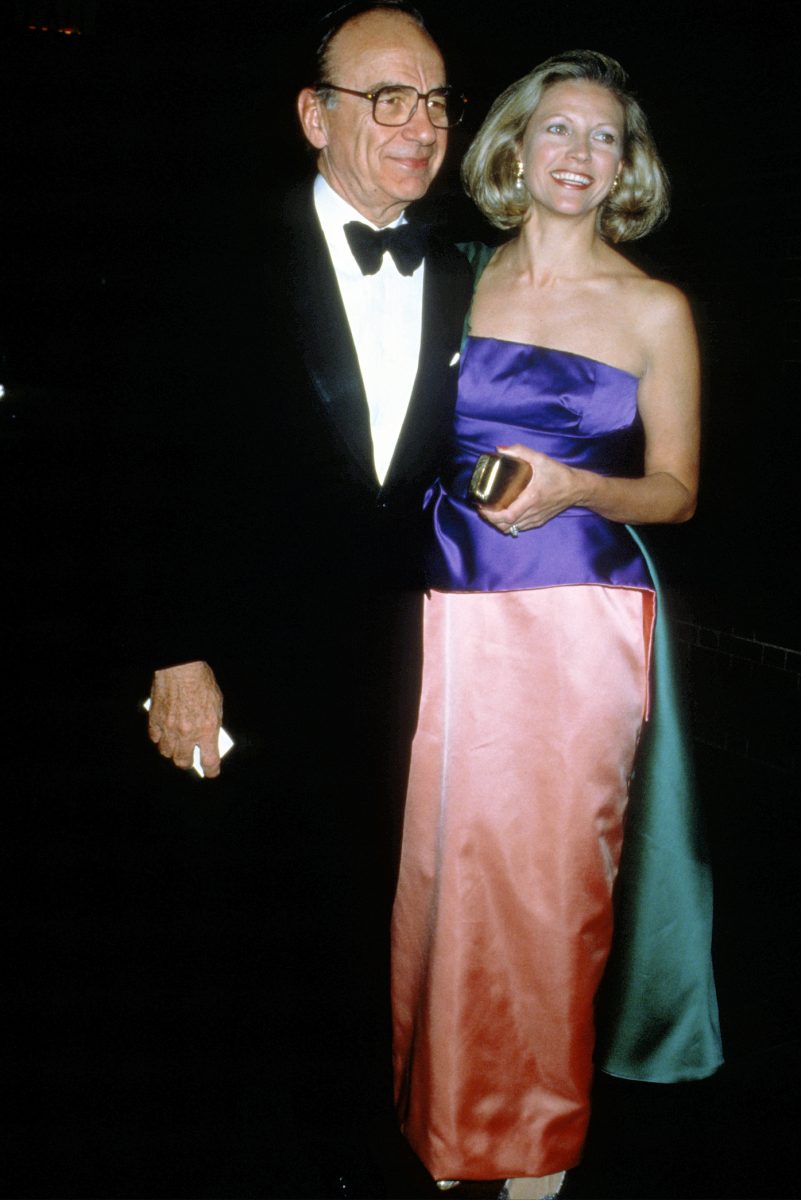 Prior to Rupert Murdoch and Jerry Hall's rumored divorce, Murdoch was rumored to have one of the largest divorce settlements in history after his second marriage failed. The Guardian reports the media reported Murdoch paid his second wife, Anna Mann, $1.7 billion when they divorced in 1999, though this number has been widely speculated as false.
ABC News also reported on the expensive divorce between Murdoch and Mann. The media tycoon allegedly also gave $110 million of the $1.7 billion payout to Mann in cash. They were married for 32 years and have three children together. Their divorce had a bitter end, as Mann took to the media to say Murdoch "died a long time ago." She also alleged he had an affair with his translator, Wendi Deng, whom he married 17 days after his divorce from Mann was finalized.
For more on the entertainment world and exclusive interviews, subscribe to Showbiz Cheat Sheet's YouTube channel.
RELATED: Did Rush Limbaugh Sign a Prenup With Wife Kathryn Adams Limbaugh?