Rush Limbaugh Announced His Divorce to His Wife on His Radio Show
Rush Limbaugh's wife was Kathryn Adams Limbaugh when he died, but he announced one of his past divorces on his radio show.
Rush Limbaugh's wife, Kathryn Adams Limbaugh, was the first to announce his death on Feb. 17, 2021. And Rush was married more than once. While it seems he and Kathryn had a lovely relationship, we're not sure exactly how his ex-wives felt. And he even announced one of his divorces on his radio show prior to any of the papers being filed. Here's what happened.
How many times was Rush Limbaugh married?
Rush Limbaugh was known for his controversial, right-leaning views — but he was also known for multiple marriages. So, how many times was the commentator married? Rush had four wives total in his lifetime.
Rush married his first wife, Roxy Maxine McNeely, in 1977. According to The List, the couple met for the first time via blind date in 1976. Unfortunately, their marriage didn't last long. The two went their separate ways in 1980 due to being "incompatible."
The star's next marriage was to Michelle Sixta. They tied the knot in 1983 but then divorced seven years later in 1990. Sixta was reportedly an usherette the Kansas City Royals' Stadium Club.
Rush married once again in 1994. Marta Fitzgerald was an aerobics instructor from Jacksonville, Florida. Rush and Fitzgerald ultimately divorced a decade later in 2004, which was the same year Rush met his fourth and final wife, Kathryn Adams Limbaugh. While Rush and Kathryn met while Rush was still married to Marta, they didn't pursue a romance until years later.
Rush Limbaugh announced his divorce to wife Marta Fitzgerald on his radio show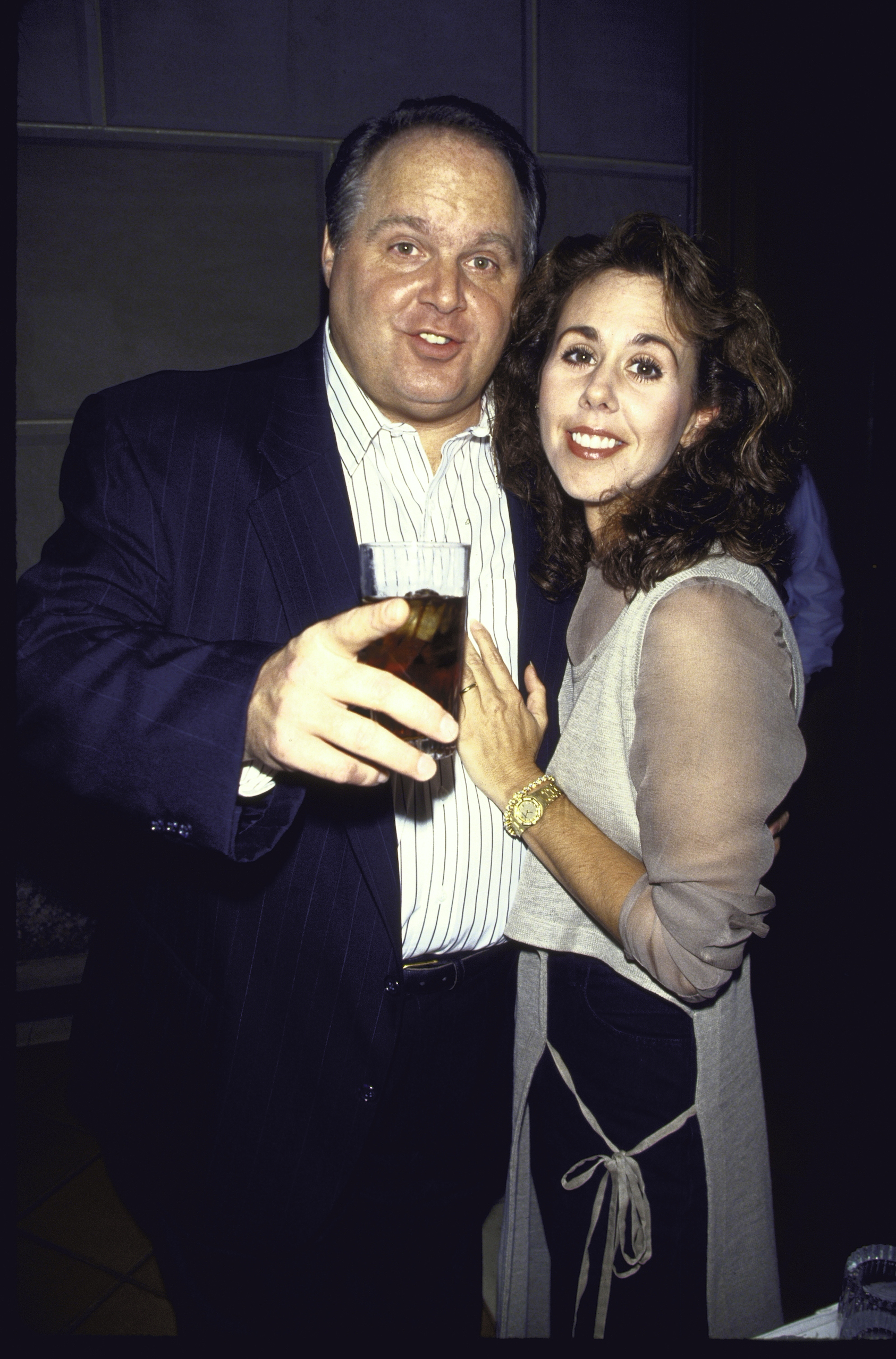 Divorce is tough on any couple, and it's even harder in the public eye. And Rush had his own way of handling it when he and Fitzgerald planned to go their separate ways.
As for how Limbaugh met his third wife, Palm Beach Daily News notes it was actually Fitzgerald who reached out to him via email first. Fitzgerald was married at the time, but she and her then-husband divorced in 1992. Fitzgerald had her own hopes and dreams of launching a successful magazine, but it flopped. Vent, the magazine aimed at a young-adult audience, folded after the first three issues.
So, what happened with Rush and Fitzgerald's divorce? According to Palm Beach Daily News, Limbaugh took to his radio show, The Rush Limbaugh Show, and announced he and Fitzgerald were getting a divorce prior to the signing of any papers. This announcement also came nearly a year after the National Enquirer ran a story on Rush and his alleged addiction to prescription painkillers. Rush later went to rehab for the addiction.
Who is Kathryn Adams Limbaugh, Rush's fourth wife?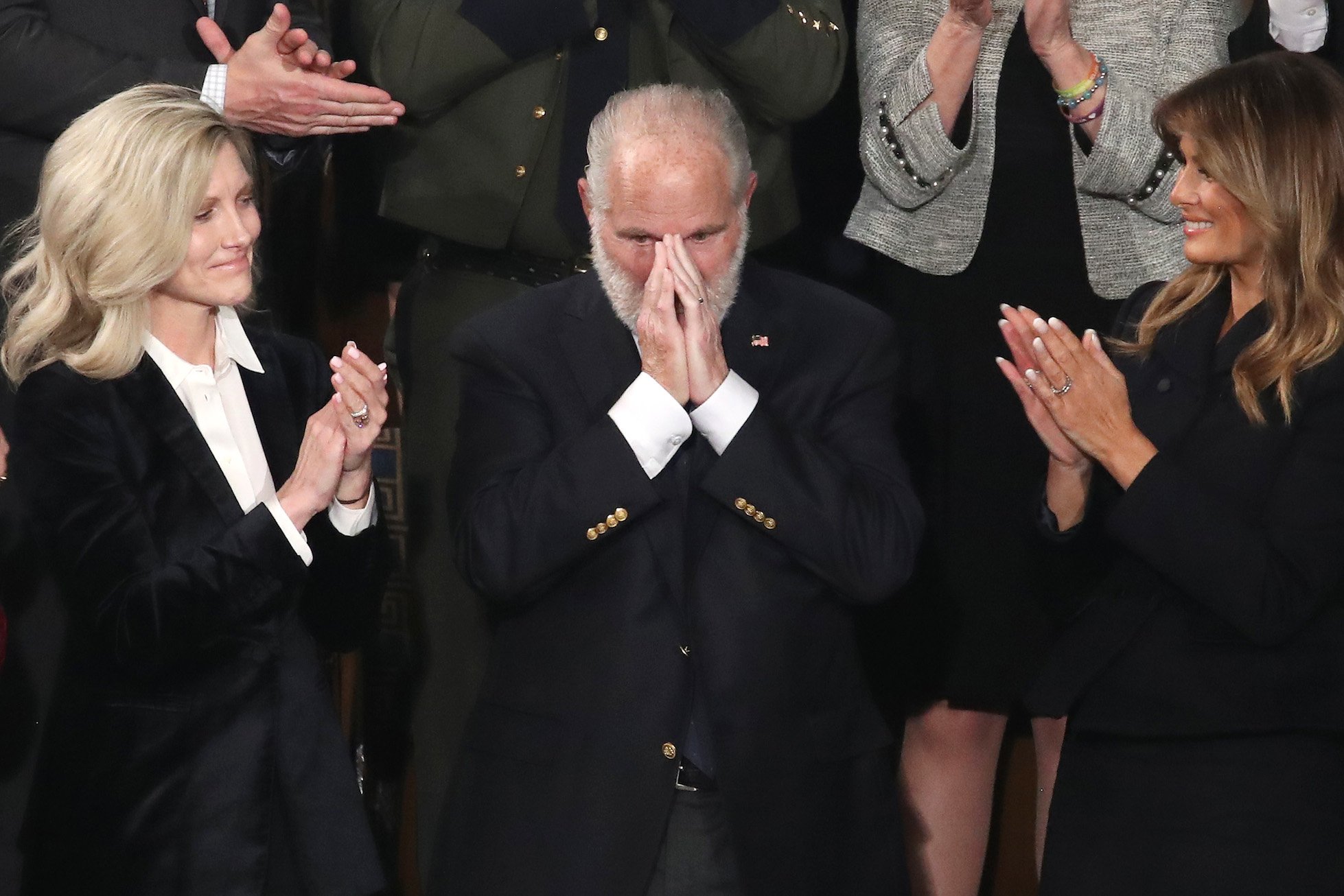 Fitzgerald and Rush didn't work out. But what about Kathryn? It seems she and Rush were the perfect match, though they do have quite a large age gap. Rush was 70 when he died, and Kathryn is currently 44.
Despite the gap, the two found love. They met when Kathryn worked as an event planner on a charity golf event attended by Rush. It took the couple a few years to connect romantically after this first encounter, but they then tied the knot in 2010. And their star-studded Hawaiian-theme wedding came complete with a $1 million dollar performance from Elton John.
Kathryn and Rush worked on children's books together, too. Their Adventures of Rush Revere series was a huge hit and garnered a ton of attention.
We'll be interested to see what Kathryn continues to do moving forward, and if she chooses to stay in Palm Beach, Florida, where she and Rush lived together.
Check out Showbiz Cheat Sheet on Facebook!