Russell Wilson Started Crushing on Ciara After Seeing 1 Video
Russell Wilson and Ciara have been together since 2015, but he was crushing on her way before that. In a conversation with his now-wife, Wilson admitted he became infatuated with her after seeing an old Ciara video. "I said, 'I'ma need to get some of that,'" he recalled.
Russell Wilson had a thing for Ciara long before they ever started dating. The NFL star made the revelation in a March appearance on Ciara's Apple Music show Level Up Radio, saying he developed a crush on her after seeing one of Ciara's videos.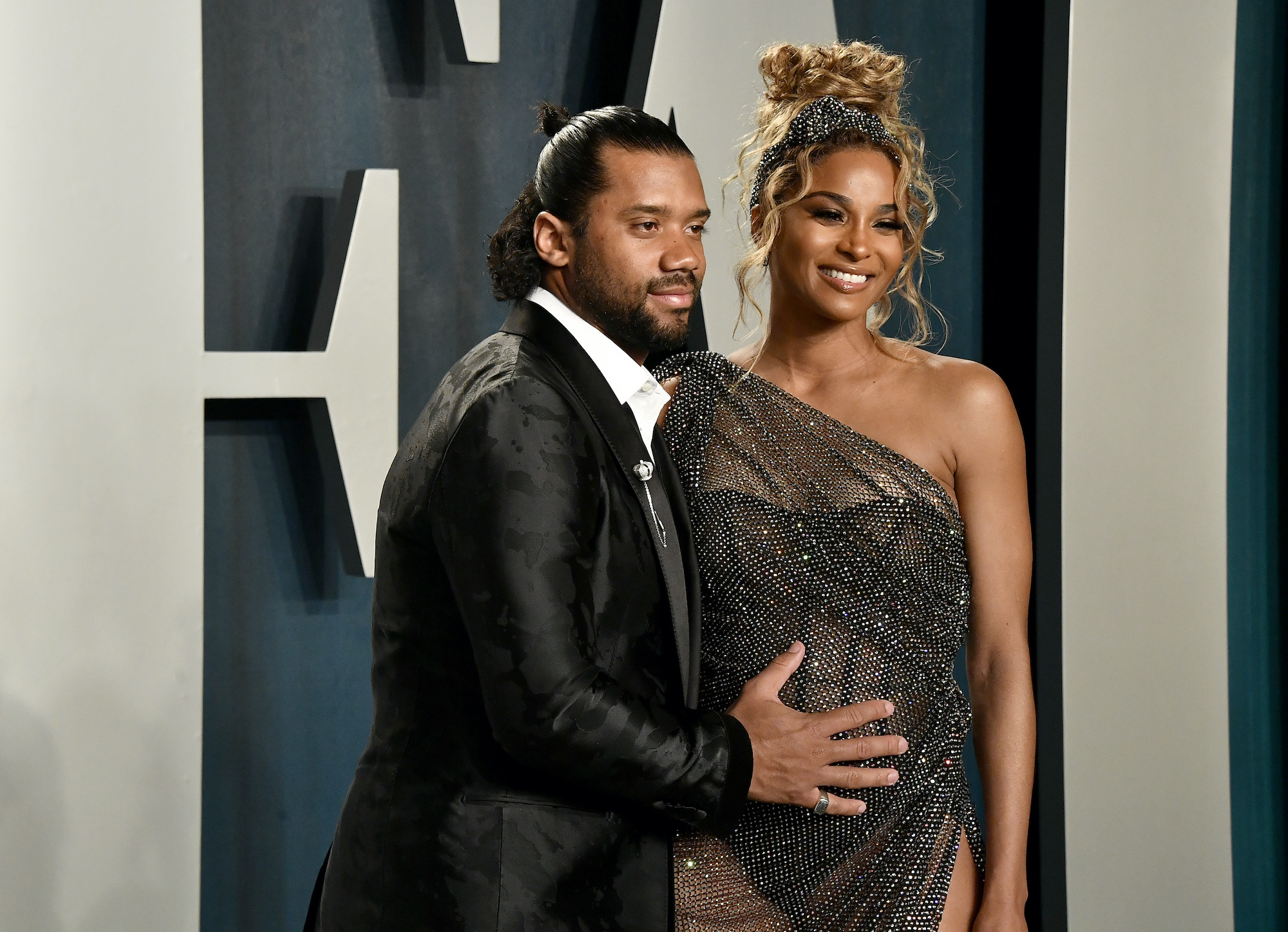 Ciara's video 'Ride' wowed Russell Wilson
Wilson said he had a thing for Ciara ever since he saw the music video for her 2010 song "Ride" with Ludacris. Wearing a revealing swimsuit with a mink coat in one scene and a wet T-shirt on top of a mechanical bull in another, Ciara danced suggestively in the video while singing along to lyrics such as: "He like the way I ride it."
Recalling his reaction to the video, which Ciara once claimed got banned by BET for its raunchiness, Wilson told the singer: "I remember you on that bull and I said, 'I'ma need to get some of that.'" However, it wouldn't be until years later that he got a chance to meet her.
How Russell Wilson met Ciara
According to Brides, Wilson eventually met Ciara at a basketball game in March 2015. Soon afterward, they were dating, making their official debut as a couple at the White House Correspondents' Dinner that April.
"I told somebody that's the girl I want to be with before I even met her," Wilson told The Rock Church in a July 2015 interview. "Before I met her, I was like, 'I'm probably going to end up with Ciara.'"
He and Ciara dated for a year before Wilson proposed during a getaway in Seychelles. After four months of being engaged, they married in July 2016 in a romantic ceremony in Cheshire, England.
Russell Wilson and Ciara are now a family of five
After they married, Wilson became step-dad to Ciara's son, Future, whom she shares with ex-fiancé Future. The two have also gone on to welcome a couple of kids of their own: daughter Sienna, 3, and son Win, 8 months.
Looking back on their life, Ciara admitted to GQ earlier in 2021 that it's everything she ever could have wanted for herself. "I feel like, if I could look back in a crystal ball when I was a little girl and I looked at the idea of my family and what it would be for me, it's exactly this," she said.
Wilson shared similar sentiments, saying, "Every day I come home from work and it's late at night, it's after film and practice and all that, and me and Ciara are together, and we just smile from ear-to-ear in the kitchen because we realize that our family is a beautiful blended family but it's also, you know, our family. It's us."