'Russian Doll' Season 2: What's the Latest on Natasha Lyonne's Long-Delayed Netflix Series?
Russian Doll was one of the early standout new shows back in 2019, bringing a wry and melancholy flavor to the well-worn time-loop genre. Co-created by and starring Natasha Lyonne, the series was renewed for a second season by Netflix a few months after release.
Despite that good news for fans back in the summer of 2019, Russian Doll has been M.I.A. ever since, being one of the first casualties of the COVID-19 pandemic. Ever since, its seemed like a scenario out of the show itself: every day the same day, without news about Season 2. Months later, though, good news may be on the horizon.
'Russian Doll' Season 2, what a concept!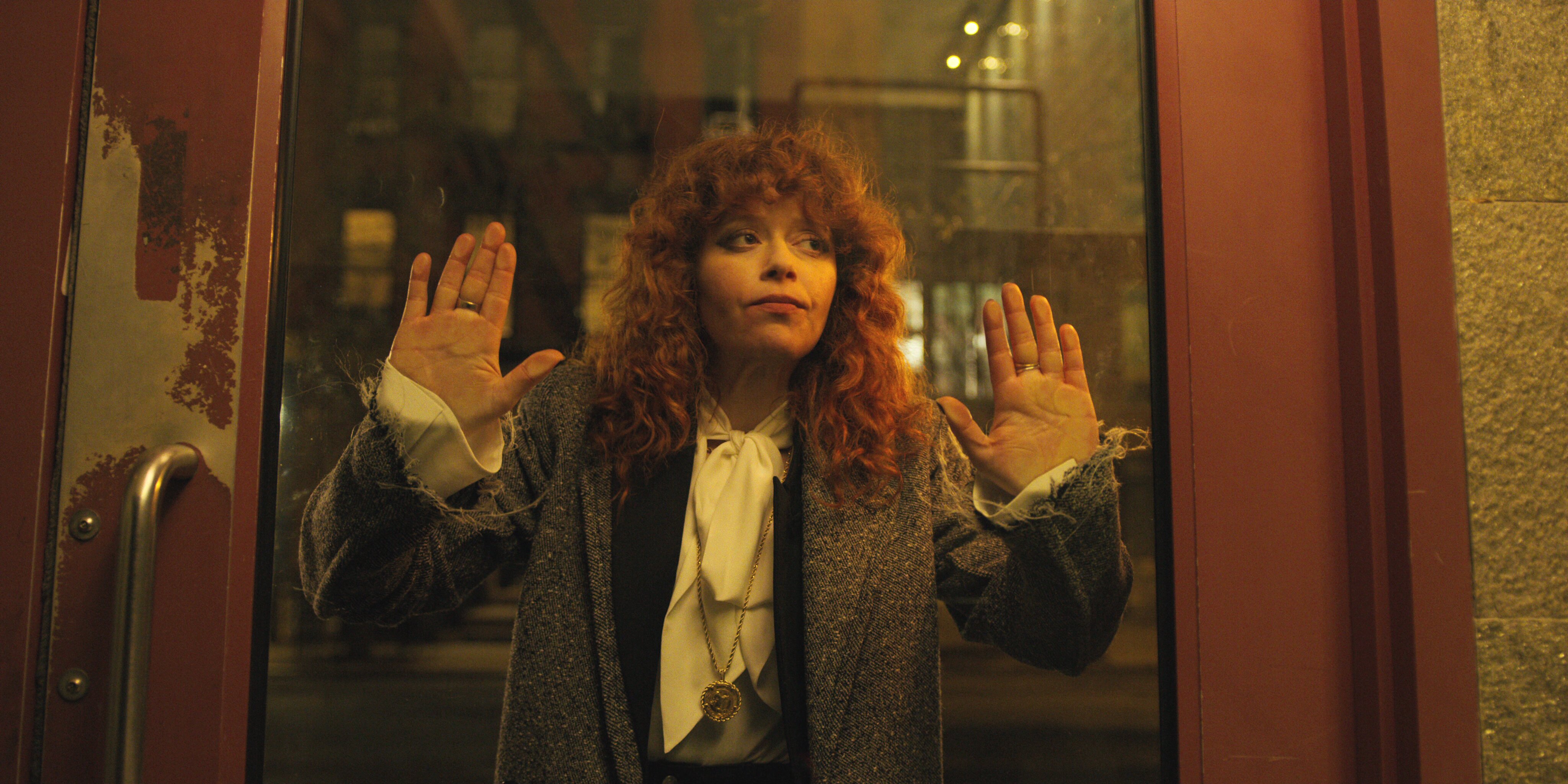 Co-created by Lyonne, Leslye Headland, and Amy Poehler, Russian Doll follows Nadia, a software creator in New York City who inexplicably finds herself trapped in a time loop. Even worse, it's a time loop centered around her 36th birthday and a party thrown by friends that she's not thrilled to be at. Existential hijinks ensue, as Nadia meets up with a man stuck in the same predicament and works to find a way out of it.
Russian Doll was met with critical and audience acclaim in its first season and went on to be nominated for Outstanding Comedy Series and Outstanding Actress in a Comedy Series for Lyonne at the 2019 Emmy Awards. The creators seemed to take their time crafting a plan for Season 2, which was planned to begin filming on March 30, 2020. You, dear reader, probably don't need to be told at this point why a date like that would become an issue.
Since filming plans were halted by COVID-19, there's been little-to-no updates on the future of Russian Doll. Until a few days ago, when Production Weekly reported on a planned shooting date for the second season: March 1, 2021. The outlet also confirmed that filming would be taking place in New York City, same as the first season.
Is this production information accurate?
Does this information seem accurate? Most likely, as Production Weekly is an extremely trusted publication in the entertainment business. Neither Netflix nor the production companies associated with Russian Doll have officially announced a return date, however, and things could always change at the last minute.
It does also line up with the production return timelines for a lot of other shows that were derailed by the pandemic. Notably, this includes HBO's Euphoria, which was also set to begin filming in March 2020 and is now planning to restart production in the spring.
Other shows that are much larger in scale have also begun returning to production. Netflix's own epic fantasy series The Witcher has been shooting its second season for several months now. More recently, Outlander also began filming its sixth season after many months of delays. With so many high-profile shows currently filming, it doesn't seem outside the realm of possibility that Russian Doll could be next.