The Russo Brothers: Their Net Worths, and What They're Working on After 'Avengers: Endgame'
If the names Joe and Anthony Russo don't ring a bell for you, that's OK. The duo collectively known as the Russo brothers aren't among the richest Hollywood movie directors, but that's bound to change at some point. The multi-talented siblings have a long list of hit TV shows and movies on their resumes, and they're going to keep adding to it with the Marvel movie Avengers: Endgame in 2019. Before that blockbuster hits the big screen, let's explore the Russo brothers' net worths, their movies and TV shows, and what they have lined up after Avengers: Endgame.
What movies did the Russo Brothers direct?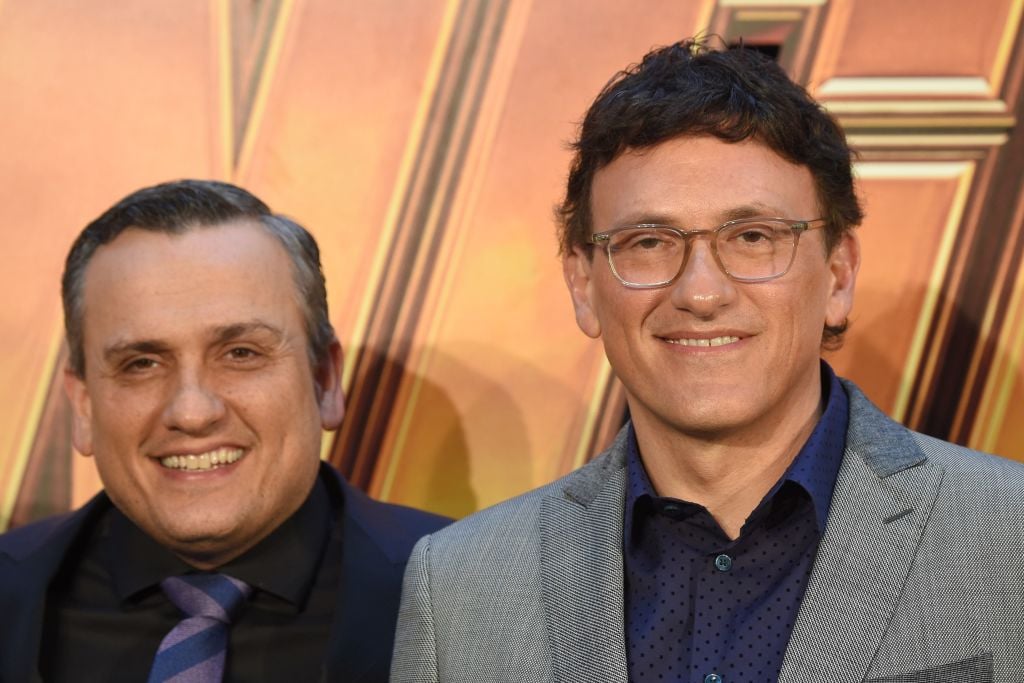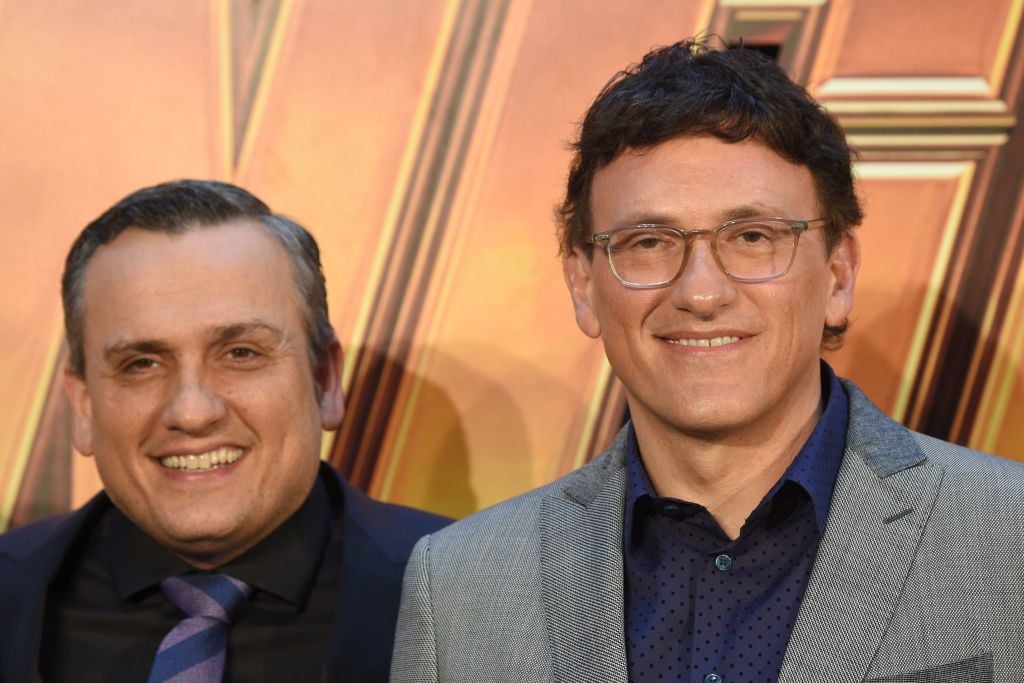 As we mentioned a minute ago, the Russo Brothers are multi-talented. They write, they produce, and they edit (their 1997 independent black comedy Pieces), but directing is what they're most famous for. They always work in tandem, much like The Matrix auteurs the Wachowski Brothers, and their resumes are a little light, at least in terms of their big-budget Hollywood productions.
The brothers started with the little-seen but highly regarded Welcome to Collinwood in 2002, then moved on to You, Me and Depree in 2006. Eight years later, however, the Russo Brothers saw their careers take off.
Between 2014 and 2019, they directed four Marvel Cinematic Universe films: Captain America: The Winter Soldier, Captain America: Civil War, Avengers: Infinity War, and Avengers: Endgame.
During the lulls between movies, the Russo Brothers remained busy on TV. Joe Russo directed 10 Arrested Development episodes between 2003-05, and Anthony Russo did five. The two directed multiple Community episodes from 2009-14.
What are the Russo Brothers net worths?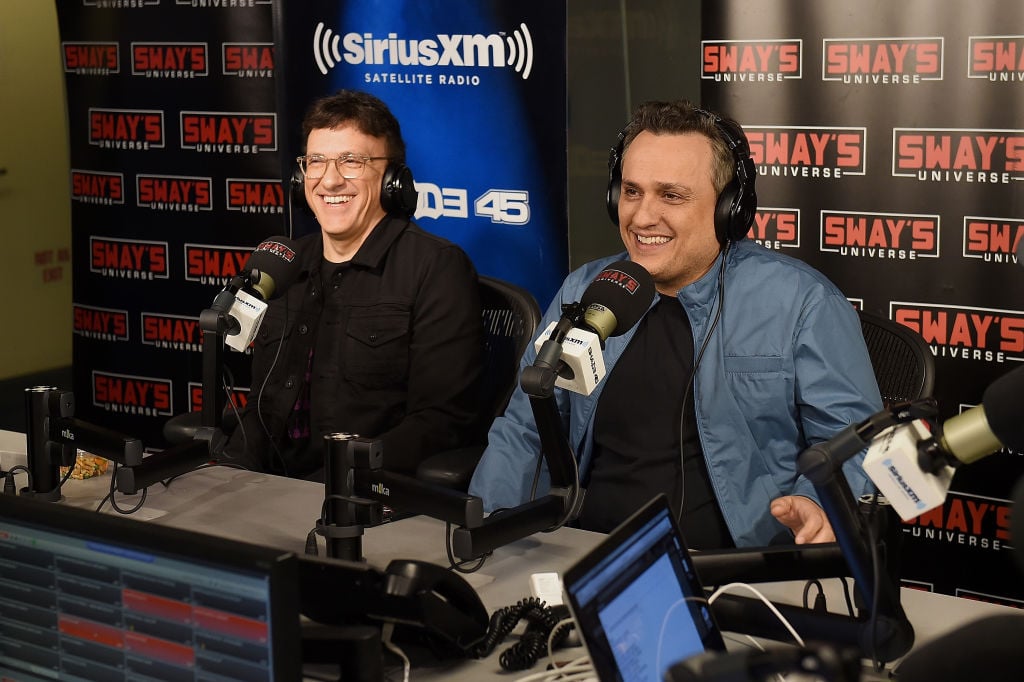 For two directors with four MCU movies under their belts, the Russo brothers net worths aren't what you'd expect.
Joe Russo's net worth is $10 million, according to Celebrity Net Worth. Considering how closely they've worked together over the years, Anthony Russo's fortune is probably similar. However, that might be a very low estimate of the Russo Brothers net worths. They were the top-grossing directors of 2016 with $1.15 billion at the box office, according to Forbes. If they earned even 2% of the box office total after the fact, that's a cool $23 million total and $11.5 million each.
The highest grossing Russo Brothers movies
Considering the relatively short list of big-budget movies they directed, it shouldn't be too hard to guess the Russo Brothers' highest grossing movies. The list goes in chronological order with the record-breaking Avengers: Infinity War at No. 1 — for now.
5. Welcome to Collinwood (2002)
Box office total: $337,000 worldwide
4. You, Me and Dupree (2008)
Box office total: $130.4 million worldwide
3. Captain America: The Winter Soldier (2014)
Box office total: $714.3 million worldwide
2. Captain America: Civil War (2016)
Box office total: $1.15 billion worldwide
1. Avengers: Infinity War (2018)
Box office total: $2 billion worldwide
The rankings of the Russo Brothers films follow in much the same order as the box office totals.
What do we know about Avengers: Endgame?
In theaters April 26, 2019. #AvengersEndgame pic.twitter.com/Vrpgly6qZu

— Russo Brothers (@Russo_Brothers) December 7, 2018
We know Avengers: Endgame hits theaters on April 26, 2019, and that it's almost guaranteed to be another smash for Marvel and the Russo Brothers. The release date is concrete, but the rest is all speculation. No one, aside from the Russos and a few others, knows what happens.
Chris Evans, who plays Captain America, dropped some huge spoilers early in 2018. We also know Captain Marvel makes an appearance, there's probably a scene that dates to the 1940s, and that several characters return from the dead. However, given the Russo Brothers fondness for misdirection, you have to take everything with a grain of salt and find out what's true when the movie comes to theaters.
What's next for the Russo Brothers?
The Russo Brothers will step back from directing and focus on producing after Avengers: Endgame. They have the movies Past Midnight, 17 Bridges, Mosul, Dhaka, and Relic on tap for 2019, according to IMDb. The brothers are also teaming up to develop the TV shows The Warriors, Little Nightmares, and Quantum and Woody
Check out The Cheat Sheet on Facebook!