Ryan Gosling Admits He Was 'Wrong' About Rachel McAdams
Ryan Gosling and Rachel McAdams were the "it" couple of the early 2000s. Their relationship was as significant to the time period as two-tone sunglasses, juicy culture, and bad spray tans. Young adults across the globe had posters of Allie and Noah kissing in the rain from The Notebook plastered over their bedroom walls. And magazine covers galore sported Gosling and McAdams' faces on the front cover, with a headline about their passionate relationship.
 Yet as steamy as their romance was, the actors didn't start on the right foot. In fact, they pretty much hated each other while filming The Notebook. Yet after some time, second chanced were granted, and Gosling admits that he was wrong about McAdams.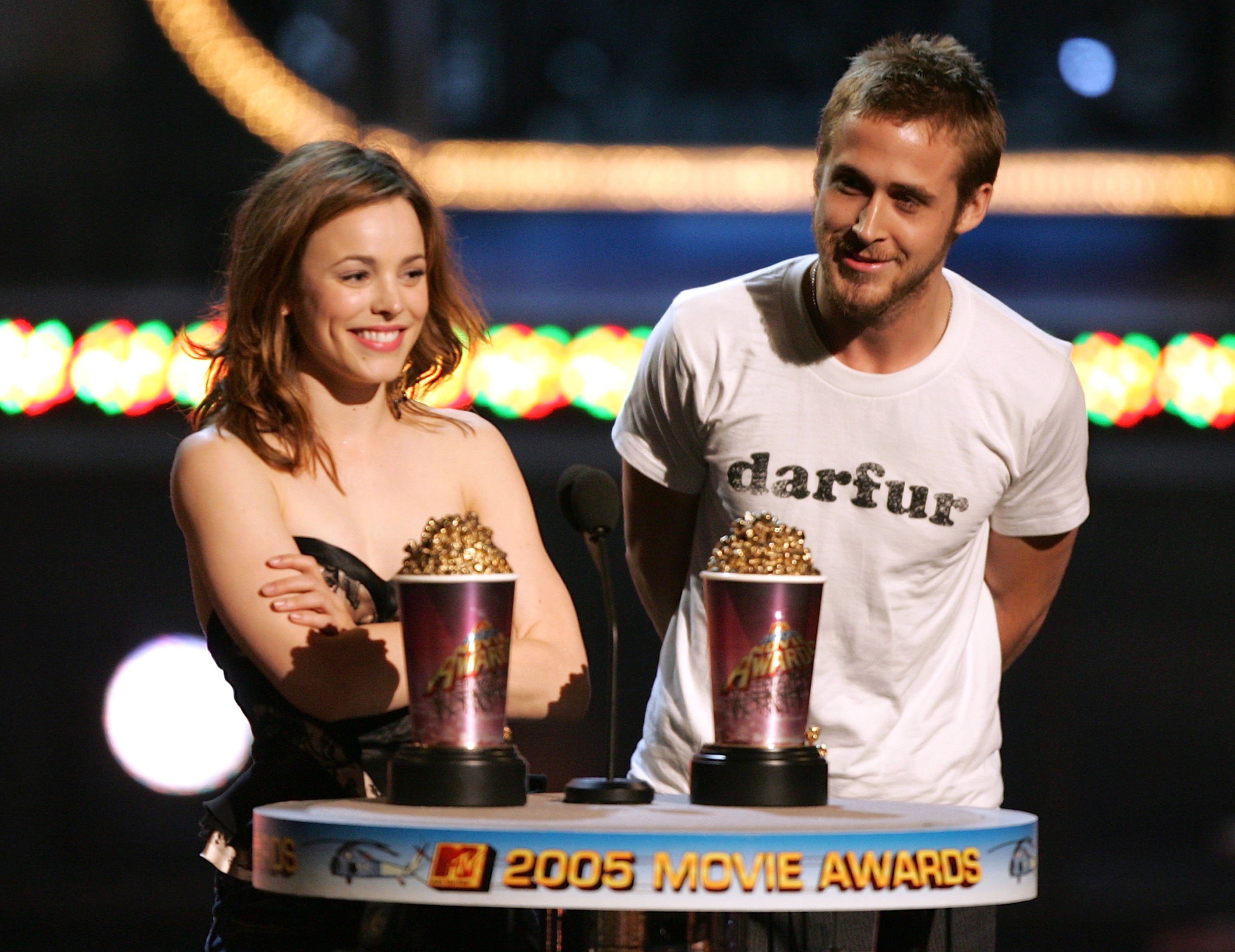 Ryan Gosling says his relationship with Rachel McAdams was more romantic than 'The Notebook'
Get ready to swoon, folks. In an interview with GQ, Gosling says his real-life relationship with McAdams was "a hell of a lot more romantic" than The Notebook. He even calls McAdams one of the "great loves" of his life. Gosling also went so far as to say, "No one can top Rachel as a girlfriend." (Don't tell Eva Mendes.) 
Gosling has so much respect for McAdams that he openly believes The Notebook couldn't have happened without her. Praising his ex, he says, "She was inspiring. You know, she's just like Allie in the movie: She laughs like that, she talks like that. She's elated one minute and devastated the next. She's a very real person. You tend to forget what real people are in this business but she was a jolt of reality, you know?" 
Ryan Gosling and Rachel McAdams changed their opinions about each other
Fans of The Notebook know that Gosling and McAdams didn't see eye to eye while filming. According to director Nick Cassavetes, there were constant screaming matches between the romantic leads. Things got so bad that Gosling tried to get McAdams kicked off the set of the film. 
 Eventually, according to E!, the director forced Gosling and McAdams to work things out so they could go on filming. After working through their problems, Cassavetes said, '"The rest of the film wasn't smooth sailing, but it was smoother sailing." 
Long after filming, Gosling and McAdams ran into each other in New York, and their relationship changed for the better. "I don't know what happened," Gosling confesses about their unexpected romance. "Two years later, I saw her in New York, and we started getting the idea that maybe we were wrong about each other." 
"[Our later relationship] certainly wasn't something that either of us had expected would come out of that filmmaking experience," McAdams admits, according to E!. "Which goes to show you that you can engineer chemistry on-screen just by telling the audience that these two people love each other…as an actor, you don't have to feel it. You don't have to feel anything. Just imagine it."
Rachel McAdams and Ryan Gosling remain on good terms after their break up
It's always inspirational when ex-partners can continue to support each other and speak highly of one another after a split. This has certainly been the case for McAdams and Gosling, who have nothing but love for each other after breaking up. Even after their split Gosling told GQ how thankful he was for The Notebook because it introduced him to McAdams.