Ryan Gosling and Michelle Williams Lived Together For 1 Month Preparing For 'Blue Valentine'
Movie buffs probably can remember when Blue Valentine was released. The unique film actually began making headlines before it even premiered due to a controversy based on the rating. Nonetheless, the talented cast and crew diligently worked on bringing the production to life, and their hard work paid off. Audiences and viewers everywhere were blown away after seeing Blue Valentine. Take a look back at the movie and see what measures cast members like Ryan Gosling and Michelle Williams took to ensure the film's success.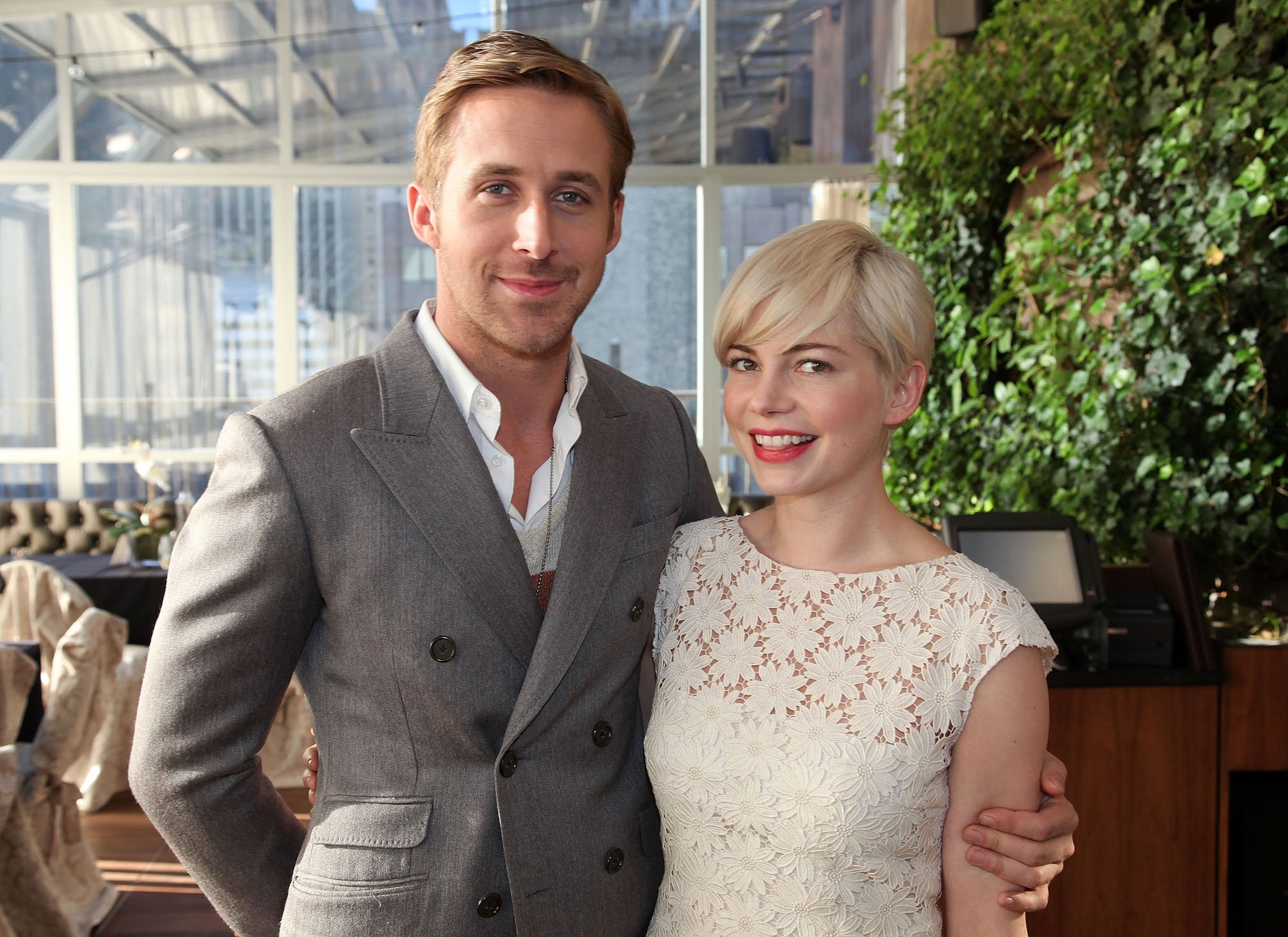 The premise of 'Blue Valentine'
It's hard to believe that Blue Valentine came out over a decade ago. When the film hit the theatres much of the audience was pleasantly surprised at the film's take on a modern, real, and genuine love story. Ryan Gosling was cast as Dean Pereira, and Michelle Williams played the role of Cindy Heller. Blue Valentine captures the complexities that come with love, marriage, parenthood, and everything in between. Derek Cianfrance, the filmmaker, decided to use a hand-held camera to add to the realness of the production, according to IMDb.
As Gosling explained in an interview with NPR, the filming process was broken down into three portions. The cast filmed everything that was considered a flashback at the very start. The second portion of production was dedicated to getting footage of the characters as a family. Alas, Gosling and Williams spent their last days of filming recreating renditions of their relationship when in a very negative place. Both Gosling and Williams were nominated for the Golden Globes based on their performances.  
What controversy surrounded the film 'Blue Valentine'?
RELATED: Who Has Ryan Gosling Dated?
Before Blue Valentine even premiered people were talking about the film. This was largely due to the controversy surrounding the rating of the production. Initially, the movie was rated as "NC-17: No One 17 and Under Admitted," according to Common Sense Media. This is different from the more prominently used "R: Restricted" rating since it is considered much stricter. If the circumstances called for it, perhaps the cast would have been more understanding, but the initial rating didn't sit well with Gosling. 
In his interview with NPR, he opened up about why he didn't find this fair. He blatantly stated, "I was very confused. It seems like I don't really understand this rating system. I was told it's because my character performs oral sex on his wife, and I thought, 'There's plenty of movies with men receiving oral sex from women with R ratings.' It seemed like a double standard."
Gosling went on to elaborate, "On top of that, it seemed like there are horror movies that are like torture-porn that are R rated. What a lot of people don't understand about the NC-17, which I didn't understand, is that you can't show it in major theater chains — and you can't even air spots for your film on television. It really stigmatizes the movie." The talented actor made some very valid points, and ultimately, Blue Valentine was lowered to have an R rating. 
What did Ryan Gosling and Michelle Williams do to prepare for 'Blue Valentine'?
Fans of Blue Valentine may have been surprised to learn of the extremes that Gosling and Williams went to in preparation for the movie. Gosling and Williams lived together for one whole entire month. Faith Wladyka, the young actor cast as the couple's daughter, even joined them for this endeavor. This was Cianfrance's decision, and it seemed to pay off. Though Williams admitted to going home at night to spend time with her daughter, overall, the fictional family spent a ton of time together. Gosling explained that this was invaluable since it allowed for them to be able to pull from real-life memories while they were filming. It is clear that both Gosling and Williams take their craft very seriously.