Ryan Gosling Dropped out of High School to Move to New Zealand for 'Young Hercules'
School isn't always all it's cracked up to be, for sure. While many people know from a young age they're expected to go to high school, followed by college (and possibly even back again for a masters or doctorate), typical school isn't for everyone. Ryan Gosling is one of those people, as he dropped out of high school in order to appear in the TV show Young Hercules. Let's take a closer look at the decision and how it paid off for him in the long run.
Gosling got into acting on a whim
Gosling's career could have been very different if he and his mom hadn't decided on a whim to audition for The Mickey Mouse Club, where he got his first taste of Hollywood. This gave him experience and led to other acting opportunities.
He didn't grow up in a famous family, though; his mother was a secretary and his father a traveling salesman, according to IMDb. Gosling had humble beginnings in Ontario, Canada, with his family, including his sister Mandi. They were the typical middle class family, and his parents probably never expected their son to be the Hollywood star he is today.
Ryan Gosling dropped out of high school early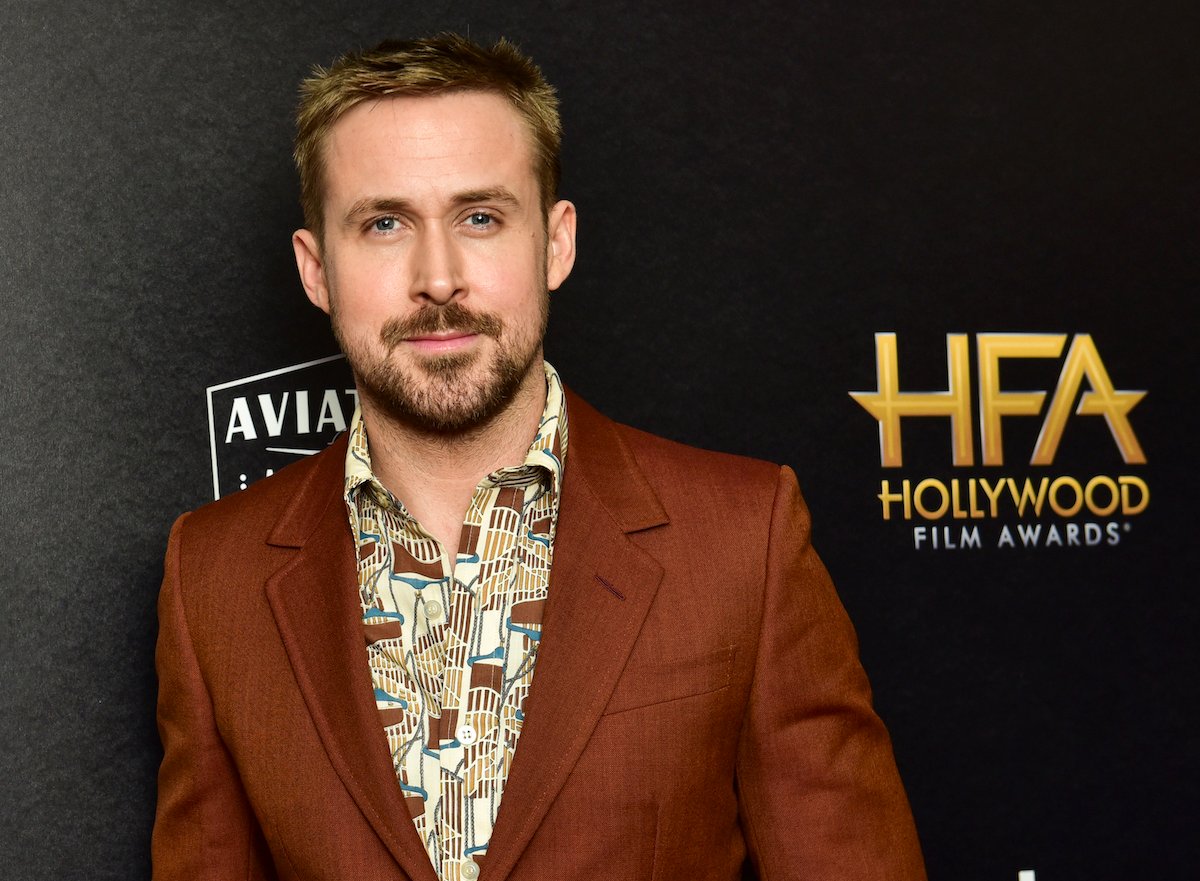 Gosling didn't go the traditional route with his schooling. He was even homeschooled by his mother for the entire fifth grade because he struggled so much with his schoolwork. He did return to traditional school after that year, but not for long.
During his early childhood, he got a role in The Mickey Mouse Club alongside many other famous faces, like Justin Timberlake and Britney Spears. While this was Gosling's first big break in the industry, he chose to forge a different path than his young co-stars.
Gosling decided he wanted to pursue acting — so much so that he officially dropped out of high school when he was just 17, according to Insider, when he landed a lead role on a New Zealand historical fantasy show called Young Hercules. This role solidified him as an actor and led him to many other opportunities that sky-rocketed his career.
He has since built an impressive acting career
Since starting his acting career at such a young age, Gosling has excelled in his roles while also being selective about what characters he takes on. When asked by The Washington Post what he really wanted out of a character, his response was, "Really, it's simple — just somebody I think is a real person," he said. "The theme for me is love and the lack of it. We all want that and we don't know how to get it, and everything we do is some kind of attempt to capture it for ourselves."
After Young Hercules came a plethora of roles, including Remember the Titans, The Notebook, Crazy Stupid Love, and the award-winning La La Land. Many fans first saw Gosling in the Nicholas Sparks movie adaptation of The Notebook as a young and crazy-in-love teenager opposite Rachel McAdams. This movie catapulted him to stardom, and he became the celebrity crush of girls everywhere.
In 2017, his role in La La Land had Gosling nominated for both Academy and Golden Globe awards in multiple categories. He won a Golden Globe for Best Actor in a Motion Picture for his role. The movie itself set records for the most Golden Globes won by a single film in history.
While Gosling never finished any traditional schooling, it's safe to say he doesn't regret that decision. He has made a world-wide name for himself and has the accolades to prove his spot in Hollywood.
RELATED: Harry Styles, Julia Roberts, Ryan Gosling, and David Arquette All Share This Talent