Ryan Gosling Says 'The Notebook' Introduced Him to a 'Great Love of His Life'
The Notebook is one of the most romantic movies ever created. The relationship between Allie and Noah is overflowing with passionate grand gestures. Coincidentally, the romance between these two lovebirds didn't come to an end whenever the director would yell "cut." This is because Rachel McAdams and Ryan Gosling were romantically involved as well. Gosling even admits that The Notebook has introduced him to one of the "great loves of his life."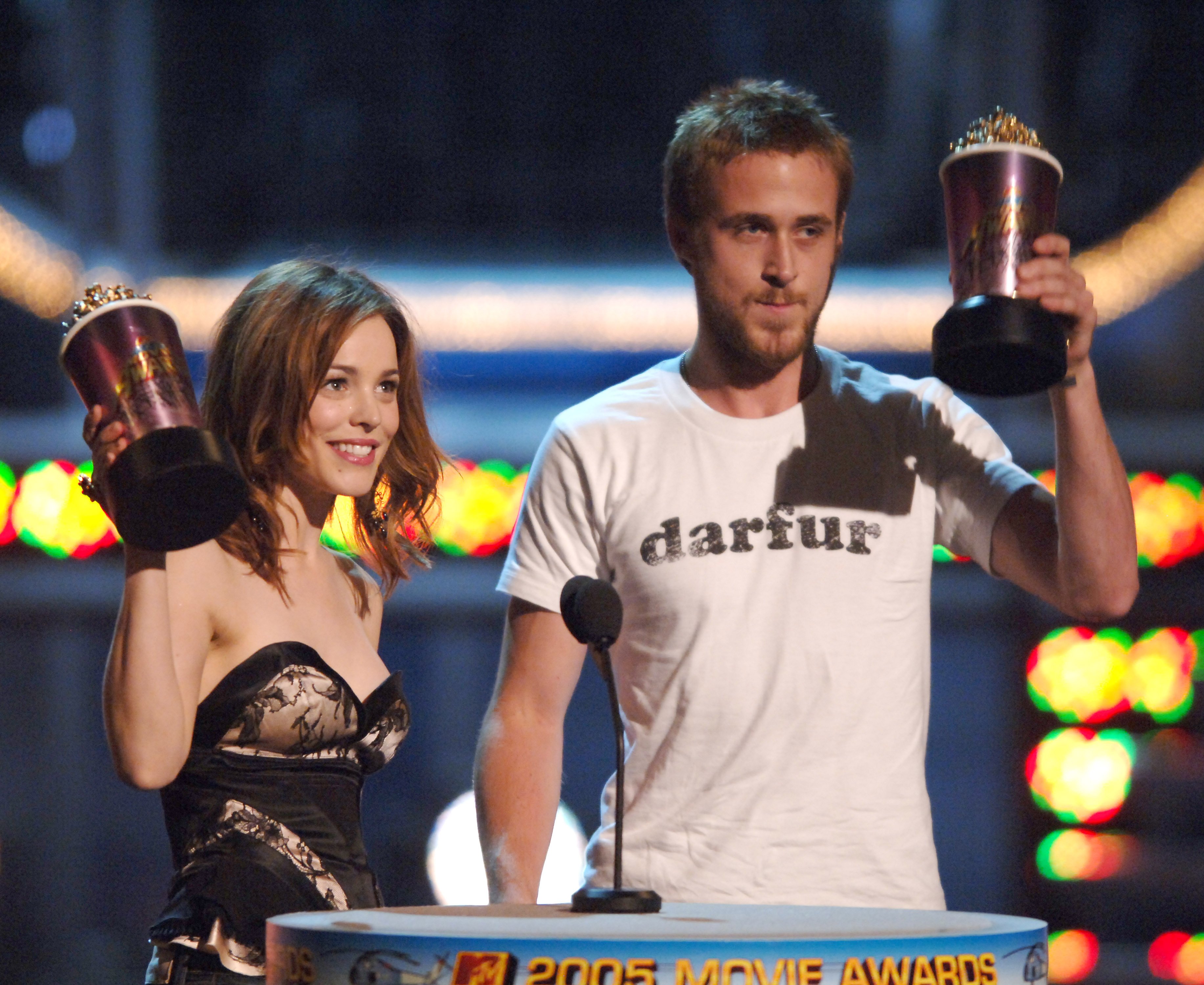 Rachel McAdams and Ryan Gosling hated each other at first 
Just like their on-screen characters in the Nicholas Sparks adaptation, McAdams and Gosling had trouble getting along at first. Apparently, the two couldn't stand each other in real life, to the point where Gosling wanted McAdams off the film.
And it seems life was imitating art. In fact, this line from The Notebook perfectly sums up Gosling and McAdams' romance:
"They didn't agree on much. In fact, they rarely agreed on anything. They fought all the time—and they challenged each other every day. But despite their differences, they had one important thing in common: They were crazy about each other."
Ryan Gosling says 'The Notebook' introduced him to 'one of the great loves' of his life
Gosling and McAdams were together from 2005 to 2007. Not only has Gosling referred to his co-star as "one of the great loves of my life," but he also has said his relationship with her was way more romantic than the one shared between Allie and Noah. 
In an interview with GQ, Gosling recalls his relationship with his co-star. 
"God bless The Notebook," he says. "It introduced me to one of the great loves of my life. But people do Rachel and me a disservice by assuming we were anything like the people in that movie. Rachel and my love story is a hell of a lot more romantic than that." 
Can this man get any more romantic? Jeez. 
'The Notebook' musical is currently in the works 
Those who can't get enough of Allie and Noah's love story are in luck. Not only is there a novel version of The Notebook as well as a film version, but there is also going to be a broadway musical.
What's more, the people who are working on the musical adaptation are incredibly talented. Singer-songwriter Ingrid Michaelson is writing the score for the musical, while This Is Us writer-producer Bekah Brunstetter is the playwright. 
The Notebook creator, Nicholas Sparks has expressed his excitement for the musical, according to Deadline. 
"I am thrilled to work with Bekah and Ingrid in order to make The Notebook a reality on Broadway," he says. "They are amazingly talented, and obviously, the story is near and dear to my heart."