Ryan Gosling Wouldn't Have Done 'The Notebook' Without Ex-Girlfriend Rachel McAdams
Ryan Gosling and Rachel McAdams were in a serious relationship from 2005-2007. Their romance began after starring in The Notebook, directed by Nick Cassavetes. And according to Gosling, he isn't sure if he'd do the movie if it weren't for the Mean Girls star.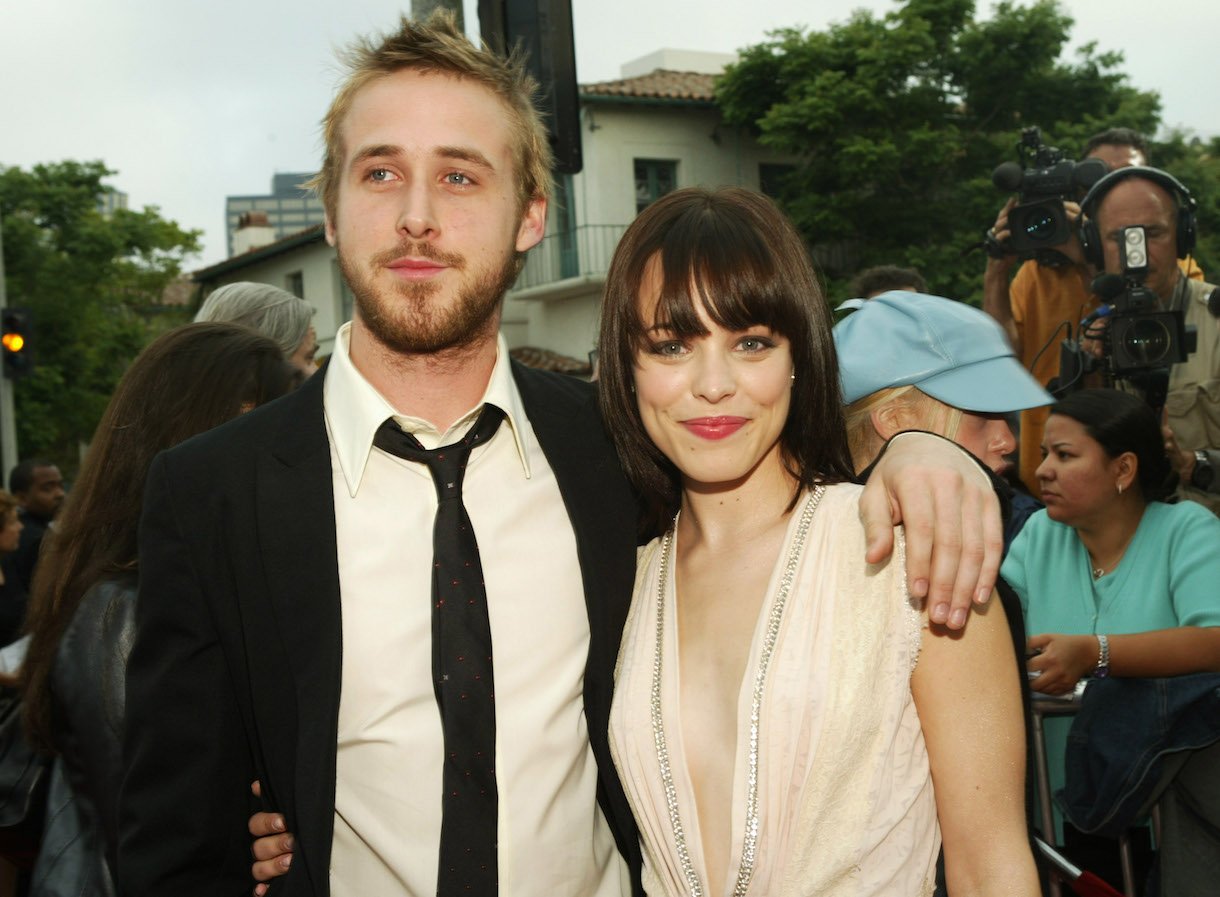 Ryan Gosling didn't think he was the right fit for Noah in 'The Notebook'
Although Gosling's career really started to take off after The Notebook, he was initially worried that he wouldn't be the right fit for the role. Prior to the Nicholas Sparks film, Gosling had never starred in a romance movie, and he didn't know if he was capable of tackling the part.
"It was something that was really a stretch for me, and I was telling Nick [Cassavetes] that I was the wrong guy for the movie," Gosling said. "And he didn't seem to think so, and he had a lot of convincing arguments. I said OK."
But according to Gosling, finding the right person to play Allie mattered more than anything else.
"Really, Allie drives the movie," Gosling continued. "It's her movie, and we're in it. It all kind of depended on an actress."
Ryan Gosling doesn't know if he would've done the Nicholas Sparks film without Rachel McAdams
According to Gosling, he isn't sure he would have done The Notebook if it wasn't for his co-star, McAdams.
When he was asked: "What's it like working with Rachel McAdams?"
Gosling said (via Fanpop), "Lovely…And the truth is, I probably wouldn't have done the film if she wouldn't have done it."
And according to the producer of The Notebook, Mark Johnson, the movie wouldn't have been made unless he found an actress who had the perfect on-screen chemistry with Gosling.
While they tested several well-known actresses, they ultimately chose McAdams, who was unknown in Hollywood at the time.
"We tested 10 actresses with Ryan," said Johnson during a behind-the-scenes interview. "Nine of them were very well known. We went around with a video camera and looked for people that were working and interrupted them from their movies, and some of them were really, really great. But when Ms. McAdams came in and read, it was apparent that she was the one."
It turns out the chemistry was so great between McAdams and Gosling that they started dating for two years following the film's release.
Which other famous actresses auditioned for the role of Allie in 'The Notebook'?
According to Popsugar, several A-list celebrities were being considered for the role that McAdams eventually snagged.
These celebrities include:
Jessica Beil, Reese Witherspoon, Britney Spears, and Jessica Simpson.
And although these celebrities were at the top of their game in 2004 when the film was shot, they decided to go with Rachel McAdams, who hadn't starred in anything big at the time.
According to Johnson, she was the perfect match for the role and had the best on-screen chemistry with Gosling.
"You may have two great actors, the best actors for the parts individually," said Johnson. "But if the chemistry isn't there between the two of them, then that movie's doomed."