Ryan Reynolds Just Landed a Major Payday, and It Has Nothing to Do with His Acting Career
Deadpool might be taking the scenic route to the Marvel Cinematic Universe. But in the meantime, the actor behind the Merc with the Mouth has certainly kept himself busy. In fact, Ryan Reynolds recently made headlines for earning a huge payday. And the deal in question actually has nothing to do with his acting career.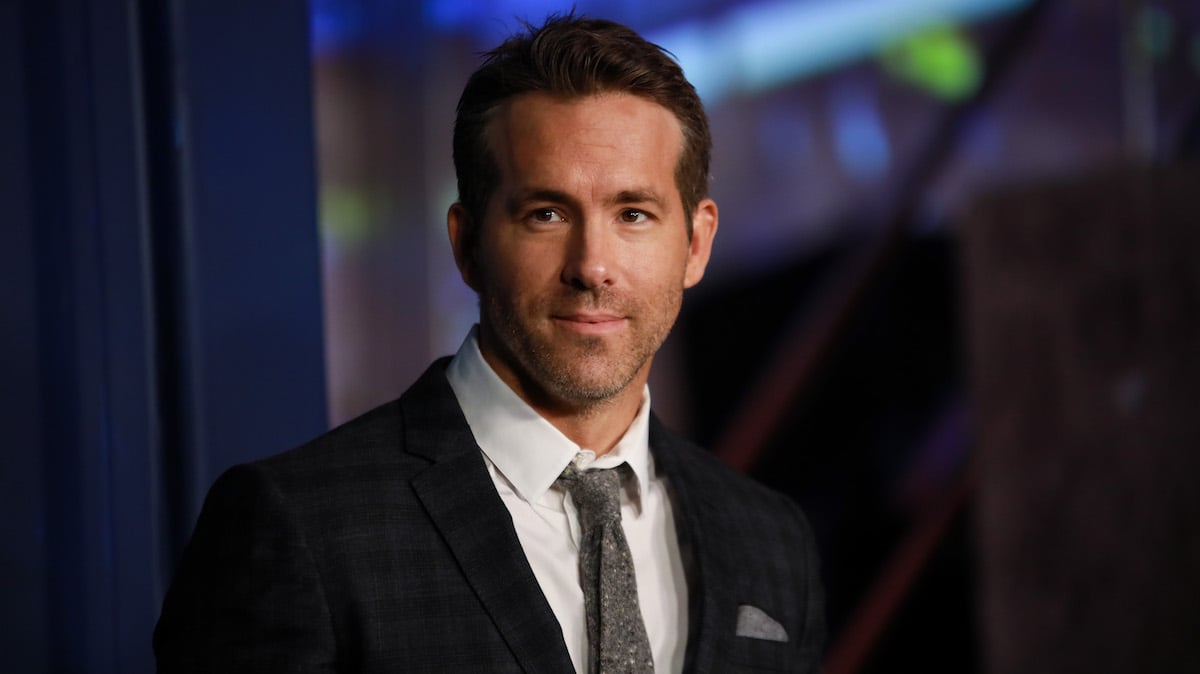 Ryan Reynolds is one of Hollywood's most profitable leading men
Even though Reynolds has been a big-screen fixture for decades, his movie career has really blown up in the past few years. Early roles like National Lampoon's Van Wilder and Just Friends established his sardonic brand of comedy. But with Deadpool, he found the perfect match for his sense of humor.
Moreover, Reynolds' was named the highest-earning actor in 2019. Lucrative roles in Pokémon Detective Pikachu and the Netflix action film 6 Underground certainly boosted his income. But the actor hasn't relied solely on show business. In fact, his other business interests have proven to be even more profitable.
RELATED: Deadpool's MCU Debut Could Build on 'Deadpool 2' in 1 Exciting Way
But he just secured a very lucrative deal outside his acting career
Like other top moneymakers, Reynolds continues to leverage his social media following. For example, the actor became an owner of Aviation American Gin in 2018. And the brand has grown exponentially, thanks to Reynolds' involvement. Now alcoholic drinks group Diageo just purchased Aviation's parent company, Davos Brands, for $610 million, Forbes reports. 
Reynolds will reportedly remain involved with an ongoing ownership interest. But in any case, he stands to make a tidy profit off of the deal. Diageo previously acquired George Clooney's Casamigos brand back in 2017. So the company knows a thing or two about how to take celebrity-owned liquor to the next level.
RELATED: DCEU: Ryan Reynolds and Dwayne Johnson Hilariously Address 'Black Adam' Casting Rumors
Reynolds is poised for greater stardom when he joins the MCU
Reynolds might not be best known for his business acumen. But the sale of Aviation is certainly a deal that benefits his bottom line. Yet, it's not the only one he has waiting in the wings. Presumably, Deadpool's MCU debut will also involve a hefty payday for Reynolds, who has become synonymous with the character.
Although fans don't have an indication when Deadpool might return, it's hard to imagine a world in which Reynolds doesn't reprise the role. Rumors right now claim he and Marvel Studios head Kevin Feige are at an impasse about how Deadpool should transition into the greater MCU. With a bit of luck, Reynolds will even pop up sometime in Phase 4.