Ryan Reynolds Just Leaked His Most Embarrassing Acting Regret
Ryan Reynolds is one of the world's most popular actors, best known for his portrayal of the snide anti-hero Deadpool. Reynolds is no flash-in-the-pan. In fact, he's been in the industry for decades and has appeared in a wide variety of movies, from independent projects to blockbusters.
Still, not every project that Reynolds has worked on has been a success. Recently, Reynolds sat down with Jimmy Fallon to talk about his latest movies and his new gin company. While doing so, he inadvertently revealed one of his most embarrassing career pitfalls.
When did Ryan Reynolds start acting?
Reynolds was born in Vancouver, British Columbia, in 1976. As one of four brothers, Reynolds enjoyed a happy, relatively normal childhood.
Reynolds began his acting career in the early nineties, appearing in a succession of television shows, including The Odyssey, the X-Files, and Hillside. Although many of his first roles were comedic in nature, he didn't hesitate to flex his dramatic muscles. In 1996, he appeared in an adaptation of Truman Capote's novel In Cold Blood.
In the early 2000s, Reynolds began enjoying some bigger roles in Hollywood films and gained some attention for appearing in 2002's Van Wilder and 2004's Blade: Trinity. During this time, Reynolds became best known for romantic comedies and scored roles in Just Friends and The Proposal — the latter opposite Sandra Bullock.
In 2011, Reynolds played the title character in DC's Green Lantern. The film bombed, flopping both financially and critically, and audiences stayed away in droves.
Ryan Reynolds made it big in Hollywood
Fortunately, Reynolds was able to bounce back from the Green Lantern fiasco. In 2016, Marvel's Deadpool was released, marking Reynolds' most successful portrayal of a superhero to date.
The character of Deadpool became closely associated with Reynolds. He went on to appear in the film's highly successful sequel, Deadpool 2, in 2018. Reynolds recently confirmed Deadpool 3 is in the works.
After the release of Deadpool, Reynolds became a certified box office superstar, with his pick of Hollywood projects. Over the past several years, he has appeared in movies such as Pokémon Detective Pikachu, Life, The Hitman's Bodyguard, and 6 Underground. Up next, Reynolds will be lending his voice to the animated film Croods 2 and appearing in The Hitman's Wife's Bodyguard.
On a personal level, Reynolds has also earned a great deal of press for his relationship with actress Blake Lively. The two first met during the filming of Green Lantern in 2010, and eventually married in 2012. Reynolds and Lively have since welcomed three children. 
What is Ryan Reynolds' big acting regret?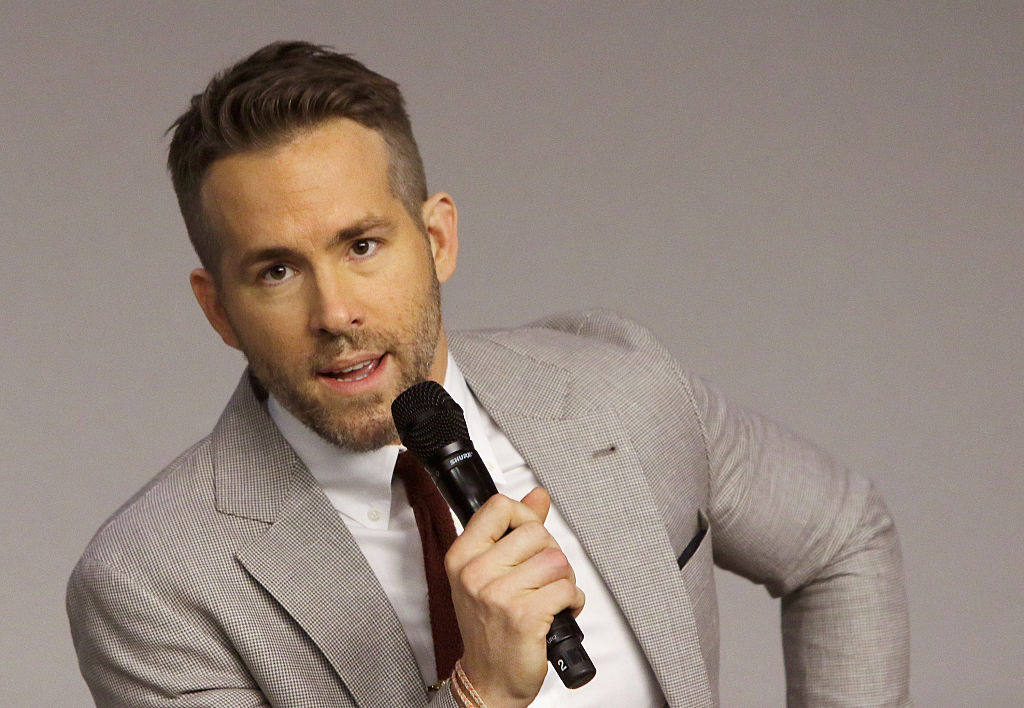 Recently, Reynolds chatted with Fallon about his gin company, Aviation American Gin. Fallon noted that he had managed to pull off the viral feat of the year and snagged the actress from the infamous Peloton bike commercial.
Regarding the backlash that the commercial received, Reynolds stated that he's been there, "as an actor," when things just don't quite work right or aren't received well.
He continued, stating that: "I really wish someone from a gin company called me right after Green Lantern and was like, 'Hey, I got something funny you can do as an answer to that!'
That wasn't the first time that Reynolds has joked about the Green Lantern and his role in the doomed film. In fact, he has taken shots at it numerous times over the years. 
Of course, these days, Reynolds can laugh about the Green Lantern backlash. However, at the time, he likely wasn't nearly so carefree about the situation. Fortunately, he was able to bounce back and create a career for himself that is the envy of many Hollywood actors.