Ryan Reynolds' Local NYC Pizza Joint Thinks He's Ben Affleck — 'They'll Ask How J.Lo Is'
Beloved actor Ryan Reynolds first made his mark in the entertainment industry more than two decades ago. Known for his affable persona and sharp sense of humor, he never seems to mind poking fun at himself and his celebrity status. In a recent interview, Reynolds admitted that when he visits one of his favorite pizzeria spots in New York, he always gets a heavy dose of reality — the employees at the pizzeria seem intent on confusing him with another film superstar.
What did Ryan Reynolds say about being mistaken for Ben Affleck?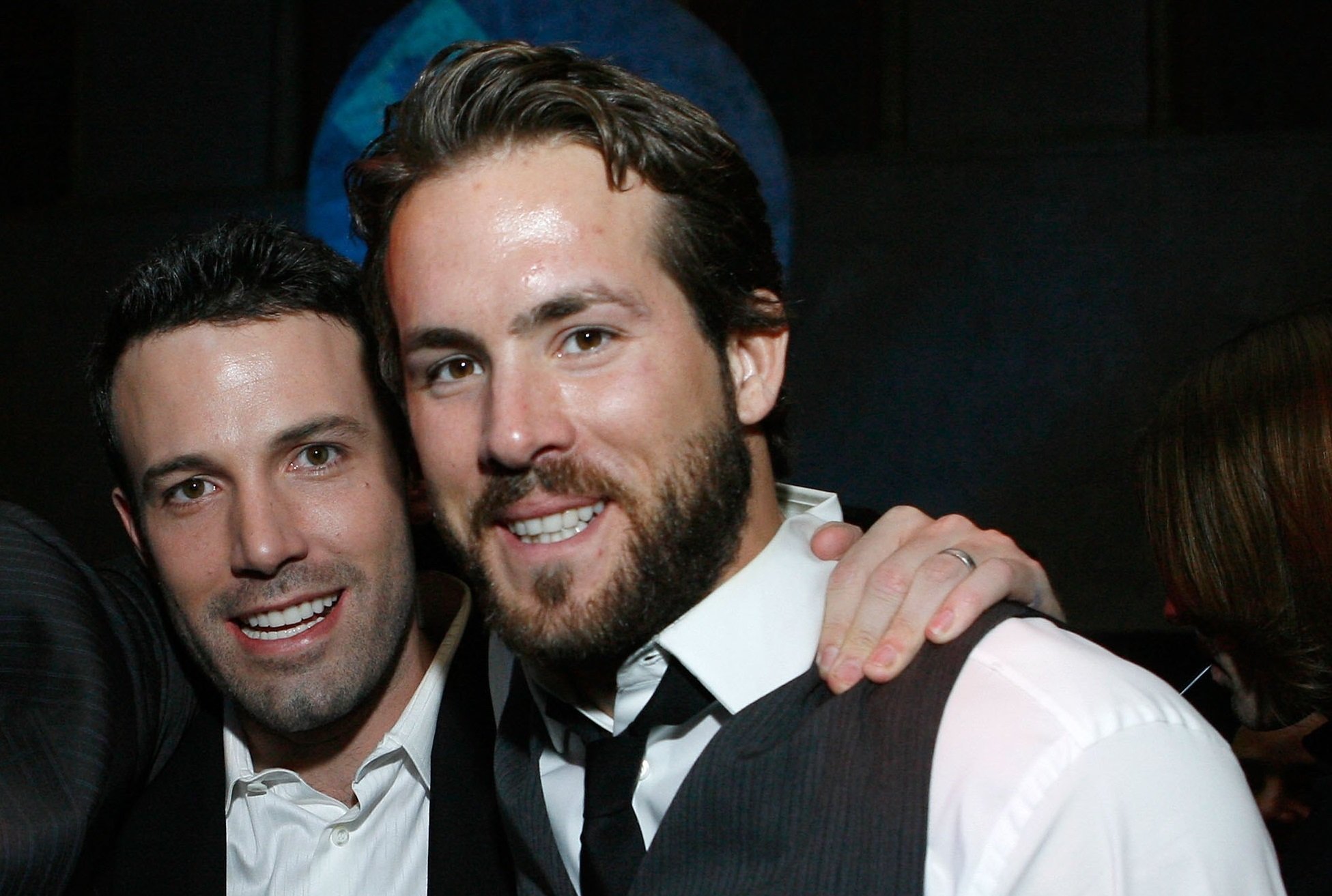 In a December 2021 podcast interview, Reynolds opened up about what happens when he visits a pizza place in the East Village area of New York City. The Deadpool star said the employees there "believe I'm Ben Affleck and I've never corrected them," he told the Dear Hank & John hosts Hank and John Green (via The New York Post). Reynolds noted this case of mistaken identity has been going on for "years," and he allows it because "I feel it would not go over well if I revealed."
"They'll ask how J.Lo is, and I go 'great' and just get my pizza and go off," Reynolds joked, referencing Affleck's rekindled romance with Jennifer Lopez. Still, he noted that he's sometimes afraid his attitude will give Affleck a lousy reputation. "When I leave, I think they're like, 'I don't think Ben Affleck is amused by us,'" he continued. "I gotta be more chipper. I gotta take care of Ben.'"
Ryan Reynolds' celebrity look-alikes
In the same interview, Reynolds also stated that he is sometimes confused with fellow actor Ryan Gosling. Over the years, Reynolds and Gosling have been mistaken for each other on numerous occasions, with publications like Honey Celebrity pointing out the two actors' remarkable similarities. Both Gosling and Reynolds are Canadian, Scorpios, and devoted girl dads.
Another interesting celebrity doppelganger for Reynolds? Kate Beckinsale. She once revealed in a 2019 interview that she believes she and Reynolds bear a striking resemblance to each other. When asked about Beckinsale's admission, Reynolds noted that he had heard the buzz. "It is like looking in a mirror," he joked on Today. "This has been something I've heard for a long time; other people have said it to me, as well. We met one time, but yeah, I (have heard it)," the actor said.
What is Ryan Reynolds best known for?
Clearly, Reynolds doesn't mind someone mistakes him for another person. That easygoing nature helped solidify Reynolds as one of Hollywood's most versatile actors. The actor started in teen comedies like the Van Wilder series. He then transitioned to more dramatic roles in the early 2000s. In 2016, Reynolds landed the role of a lifetime when he played Deadpool in the film of the same name. The laconic, sarcastic character of Wade Wilson resonated with fans around the world, making Reynolds an even bigger star.
He reprised the role in Deadpool 2, released in 2018. While the third film in the franchise remains cloaked in secrecy, many fans believe Reynolds will continue to portray the character of Deadpool in some capacity for years to come. Additionally, Reynolds stars in other movies, like the Netflix film Red Notice opposite Dwayne Johnson and Gal Gadot. With his star rising even higher, it seems likely that Ryan Reynolds continues as a power player in Hollywood for years.
RELATED: Everything Ryan Reynolds Has Said About His 'Lifelong Pal,' Anxiety